PS Plus Extra And Premium Offering Seven-Day Trial
PlayStation's revamped PS Plus launched last month and odds are those of you who have opted for its new higher tiers can't imagine how you ever used to get by without them. There might also be a fair few of you who still don't know whether to take the plunge or not. PlayStation certainly seems to think so as it is now offering free trials of its Extra and Premium tiers.
As highlighted by Eurogamer, you can now try either of the highest two tiers for seven days free of charge. Extra costs £10.99 per month, and Premium slightly more at £13.49 per month. The former comes with access to an extensive library of PS4 and PS5 games which is added to each month, while Premium includes all that plus an array of titles from older PlayStation consoles.
There are some caveats to this week-long free trial. If you are already a PS Plus subscriber, regrardless of tier, the offer doesn't appear to be open to you. That means if you were one of the many millions migrated across to an Essential subscription, which is the same as the old PS Plus, you can't take Extra or Premium for a free seven-day spin. Odd, as you would think the Essential subscribers on the fence about paying a little more each month would be the ones PlayStation would be gunning for most.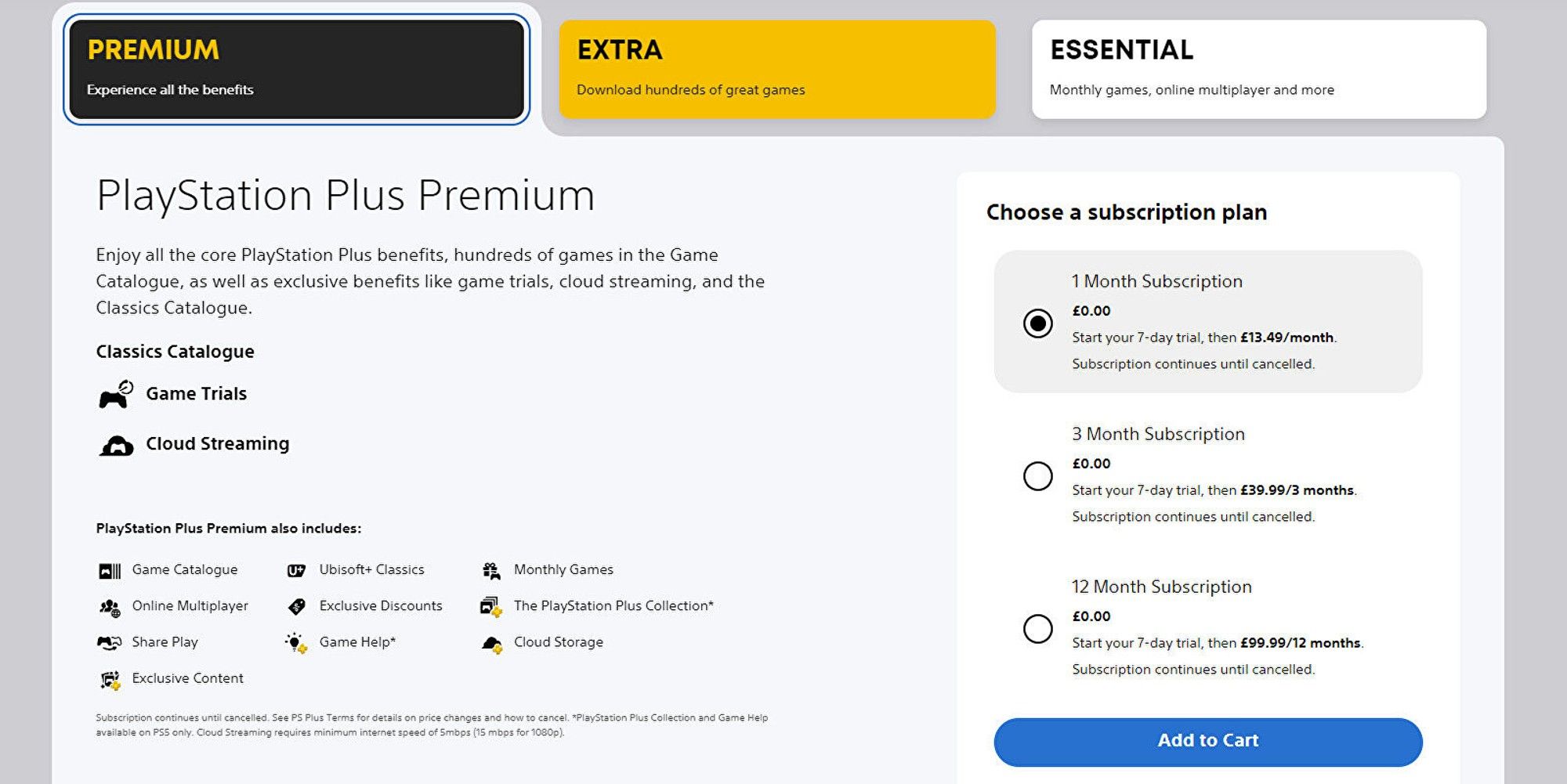 It also seems likely, though not confirmed, that you can only try one of these free trials before having to commit or deciding against signing up for good. No trying Extra free for a week, remianing undecided, and then doing the same with Premium, so use your seven days wisely. You will also need to cancel your subscription before the end of that trial period if you don't want to be billed for the following month.
There was understandably a lot of hype surrounding the new PS Plus during its gradual rollout throughout May and June. That hype has fallen flat somewhat since then, but might well start back up this week. A number of new titles will be added to Extra and Premium tomorrow. Those titles will be led by Stray which launches on the service day one, so no better time to cash in on that free trial.
Source: Read Full Article