PS5 Restock Causes Spider-Man: Miles Morales And Demon's Souls Sales Spike
Once again, a PS5 restock in the UK has caused video game sales to skyrocket. Spider-Man: Miles Morales, which jumped from No.7 to No.2 on the boxed sales chart week-on-week, increased its sales by 172%. The game was just shy of holding the top by 1,000 units.
Demon's Souls, also a PS5 exclusive, broke into the Top 40, reaching No.21 on the charts with a 123% sales increase. In all, PS5 boxed game sales rose 64% compared to last week. Super Mario 3D World + Bowser's Fury still managed to hold the top spot for the third consecutive week, despite a 38% decrease in sales week-on-week.
Meanwhile, Persona 5 Strikers, the action RPG developed by Omega Force and P-Studio and published by Atlus for PS4 and Nintendo Switch, debuted at No.5 the charts. Purchases of the PS4 version accounted for 74% of all sales. The game, released worldwide on February 23, is a gameplay crossover between Koei Tecmo's Dynasty Warriors series and Atlus' Persona series.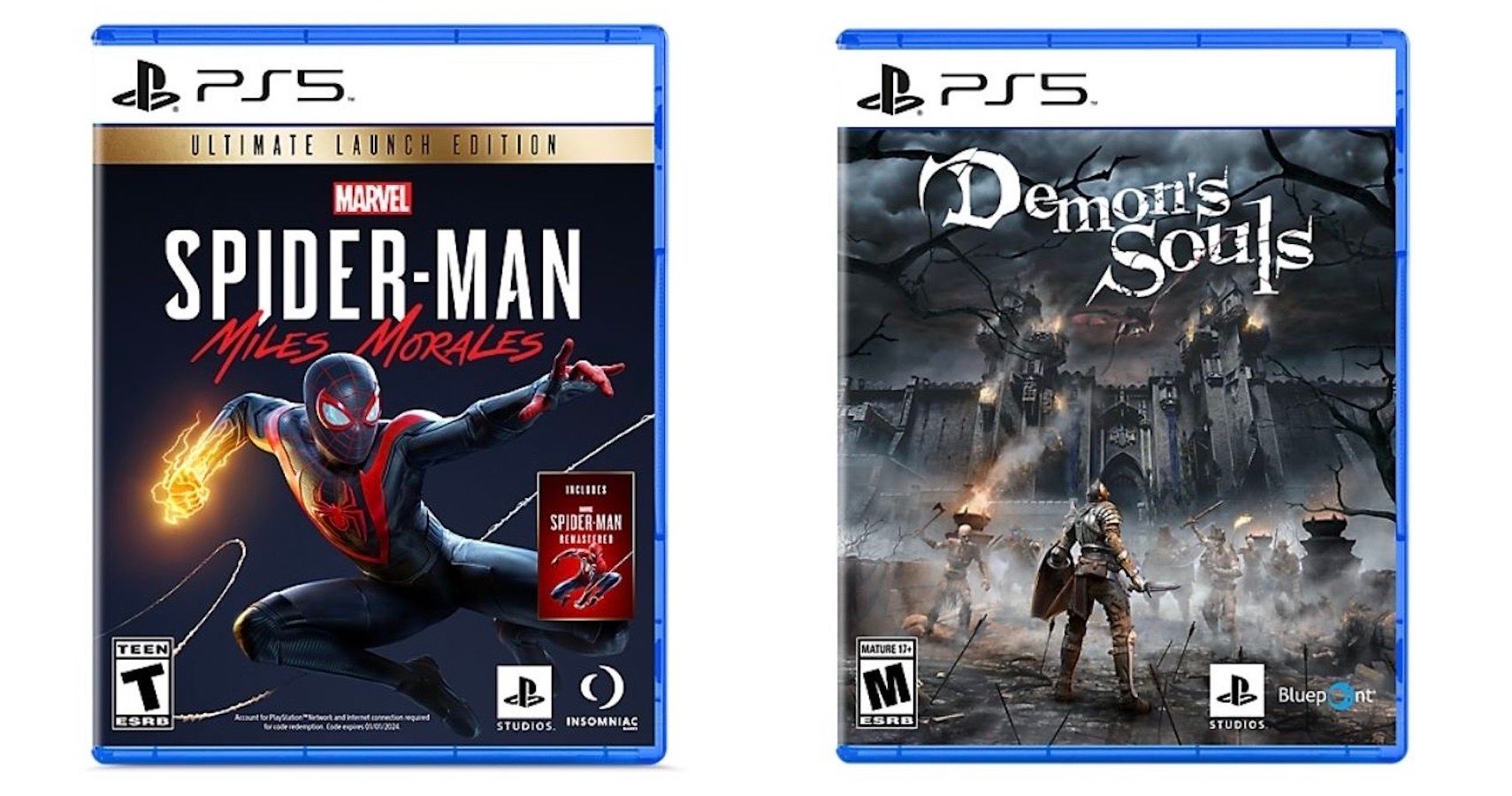 Bravely Default 2, an RPG developed by Claytechworks for the Nintendo Switch, which was published by Square Enix in Japan and by Nintendo worldwide, reached No.11 on the charts after being released on February 26, 2021. The third installment in the Bravely series, the game follows the original title, Bravely Default, and its sequel Bravely Second: End Layer.
Finally, The Last of Us: Part 2, which currently holds the record for most Game of the Year awards, returned to the boxed sales chart at No. 3 after an astounding 3992% jump in sales thanks to a discount at major retailers that saw the action-adventure game developed by Naughty Dog and published by Sony Interactive Entertainment for PS4 drop to under £20.
The Top Ten for the week ending February 27:
Super Mario 3D World + Bowser's Fury
Spider-Man: Miles Morales
The Last of Us: Part 2
FIFA 21
Persona 5: Strikers
Mario Kart 8: Deluxe
Animal Crossing: New Horizons
Call of Duty: Black Ops Cold War
Grand Theft Auto 5
Minecraft (Switch)
Source: Read Full Article