Resident Evil Village Scrapped Chris Redfield DLC To Focus On Shadows Of Rose
Capcom decided to scrap Resident Evil Village DLC focusing on Chris Redfield with the idea to put more effort into the upcoming Shadows of Rose.
The information comes via prominent Resident Evil leaker AestheticGamer (also known as Dusk Golem), who brought notable bits of several Japanese interviews to a Twitter thread. According to his translation, Capcom originally planned a DLC chapter featuring Chris Redfield as the protagonist, which sounds quite similar to Resident Evil 7 Not a Hero. However, the idea was later shelved, as the new team initially decided to put more time and money into Shadows of Rose to make a "meatier" ending.
The scrapped Chris DLC was going to see the character "going slightly mad" as a result of his internal pressure and guilt before Ethan and Mia. Looks like Redfield should have acted akin to Isaac Clarke from Dead Space, who constantly felt the burden of responsibility for his girlfriend, seeing things that weren't really there. Perhaps, this canceled Village chapter was meant to be much less action-oriented than Not a Hero, which offers little besides intense gunfights.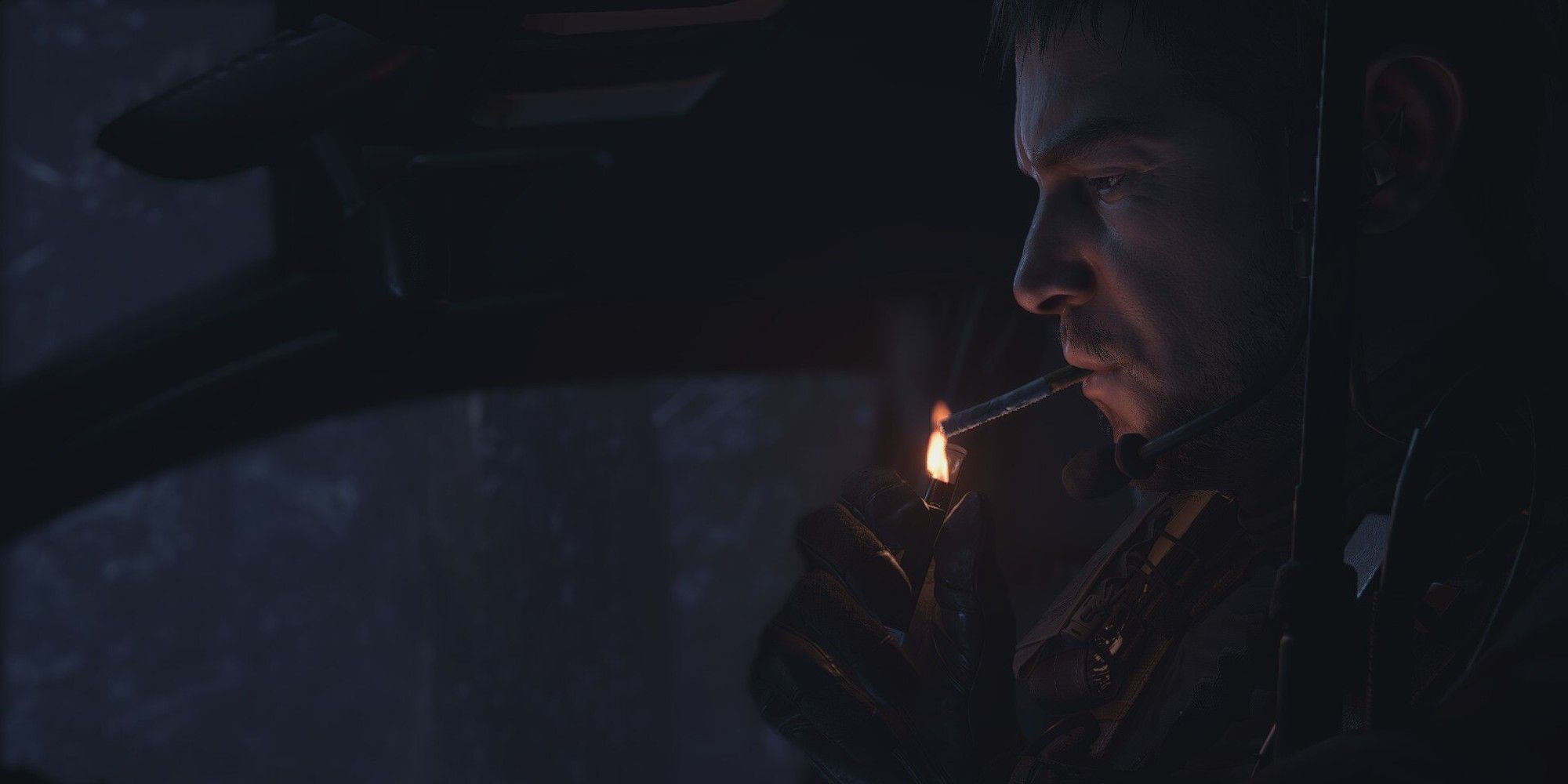 During the course of development, the psychedelic Shadows of Rose became too compelling for the team, and they wanted to put all their resources into it. This resulted in significant growth in size for the DLC, offering about four hours of content, which is almost half of the base game. It was previously known that Shadows of Rose will see players return to Dimitrescu Castle, but you can expect more locations than just the vampire fortress. With Shadows of Rose, Capcom aims to offer a different style of horror for the franchise described as "A Nightmarish Fever Dream" with a focus on survival and bizarre imagery.
As far as we know, Shadows of Rose will offer a proper conclusion for the entire Winters family saga, meaning that we likely won't see Ethan, Mia, or Rosemary in future RE games. It is unknown what's coming next for the series after Resident Evil 4 Remake, yet we still may get some hints this October, during the scheduled Resident Evil showcase. Capcom has already promised "news and updates on Resident Evil Village Gold Edition, Resident Evil 4, and more."
Source: Read Full Article