Resident Evil Village VR Dataminers Find Evidence Of PC Port
Resident Evil 7's VR port never made its way to PC, but eagle-eyed data miners have found proof that Village's PS VR2 version will be. In its .exe, Redditor LitheBeep found references to PSVR, "OpenVR", "OculusTouch", "OculusVR", "OculusRemote", and even "autoLaunchSteamVROnButtonPress".
Interestingly enough, Resident Evil 4 VR was an Oculus and PSVR exclusive, not launching on Steam or any other PC VR headset. However, as reported by PC Gamer, there are references to Steam in Resident Evil Village's executable file.
To boot, Capcom updated Resident Evil Village's Steam page on October 28 to include the "VR" tag, giving more credence to the theory that the port will be arriving not only on PC via the Oculus storefront as Resident Evil 4 did, but on Steam as well. However, Capcom did the same for Resident Evil 7, and that never got the VR port, so we'll have to wait and see if this pans out.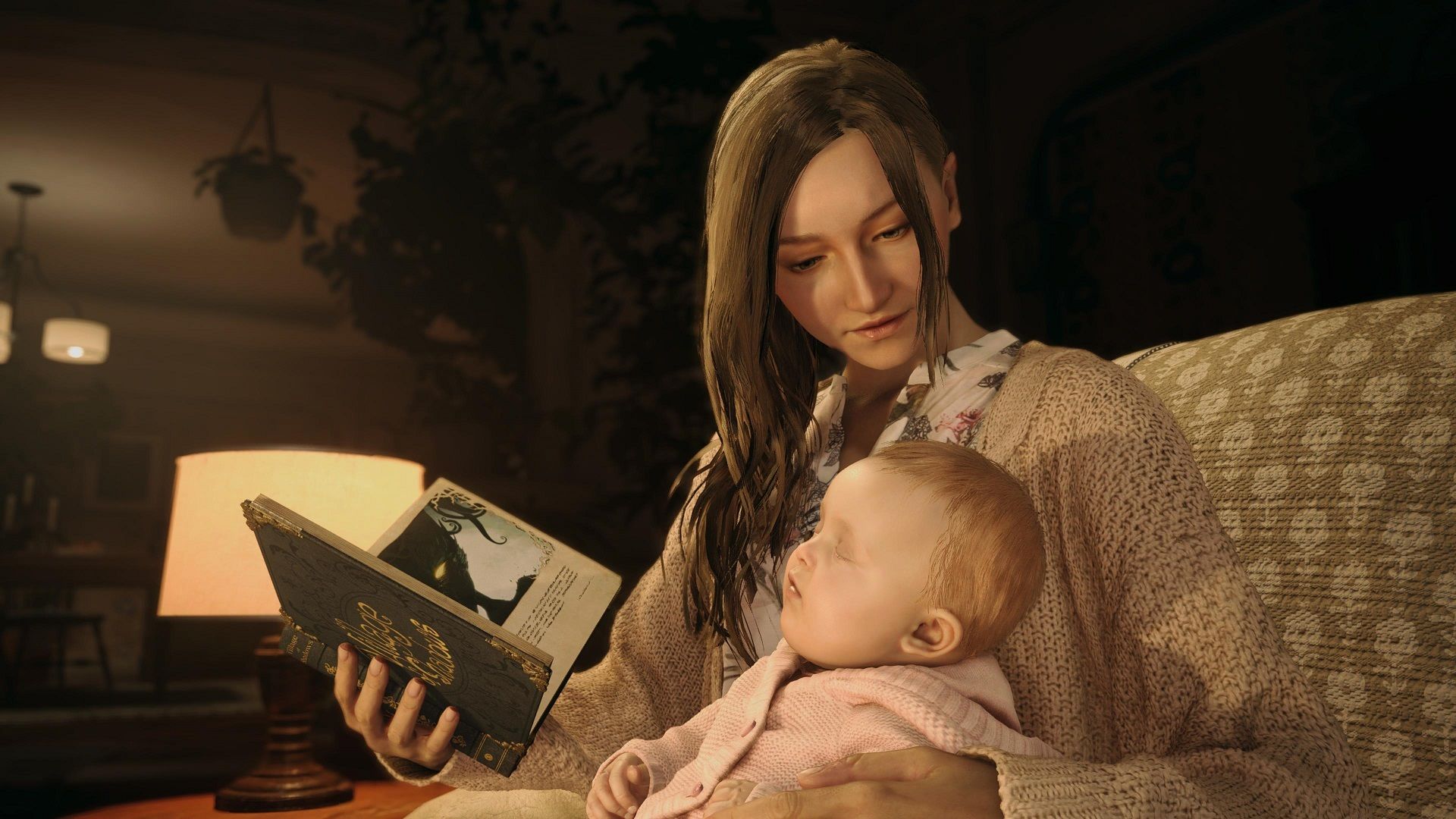 As of writing, Resident Evil 7 still has the VR tag, but the only way to play it with a VR headset on PC in 2022 is through unofficial mods made by fans. However, in combination with data mining, Village certainly has more credence, but take these leaks with a grain of salt all the same. That being said, 4 VR did come to PC, so Capcom might be opening up to PC launches going forward.
There is a new camera mode right now, at any rate, as you can finally play Village in third-person much as you can 2, 3, 4, 5, and 6, giving us a whole new perspective to enjoy slaughtering werewolf men and dommy mommy's in. But you still can't see Ethan's face. He's shy, give him time. You'll be able to wedge yourself into his skull and control his eyes soon enough though.
PC might be the way to go for some, as PS VR2 hasn't been too popular so far. It doesn't have backward compatibility, costs $549.99, and still has a cable. If you wanna try Village in VR, you'll have to fork out for this pricier headset. But at least PS5s are getting easier to find, eh?
Source: Read Full Article