Roblox: Neon Space Whale Adopt Me! Guide
Quick Links
How To Unlock Neon Space Whale
How To Earn Cash In Roblox Adopt Me!
How To Trade In Roblox Adopt Me!
How To Make Neon Space Whale
DreamCraft released the new Spacehome Update in Roblox Adopt Me! recently. If you're looking for a chill time while taking care of some pets and doing numerous fun things with them, it's the perfect time to hop on the game and enjoy the brand-new pets released with the update.
With this update, the Space Whale is one of the new pets released in the game. It's an Ultra-Rare time-limited pet that can be bought for $2,499 in the game. Once you've achieved this pet's Neon and Mega Neon version, you will be mesmerized by its beauty. Moreover, its value will increase tenfold once the pet leaves the game and there's no way of actually acquiring it other than through Trade.
How To Unlock Neon Space Whale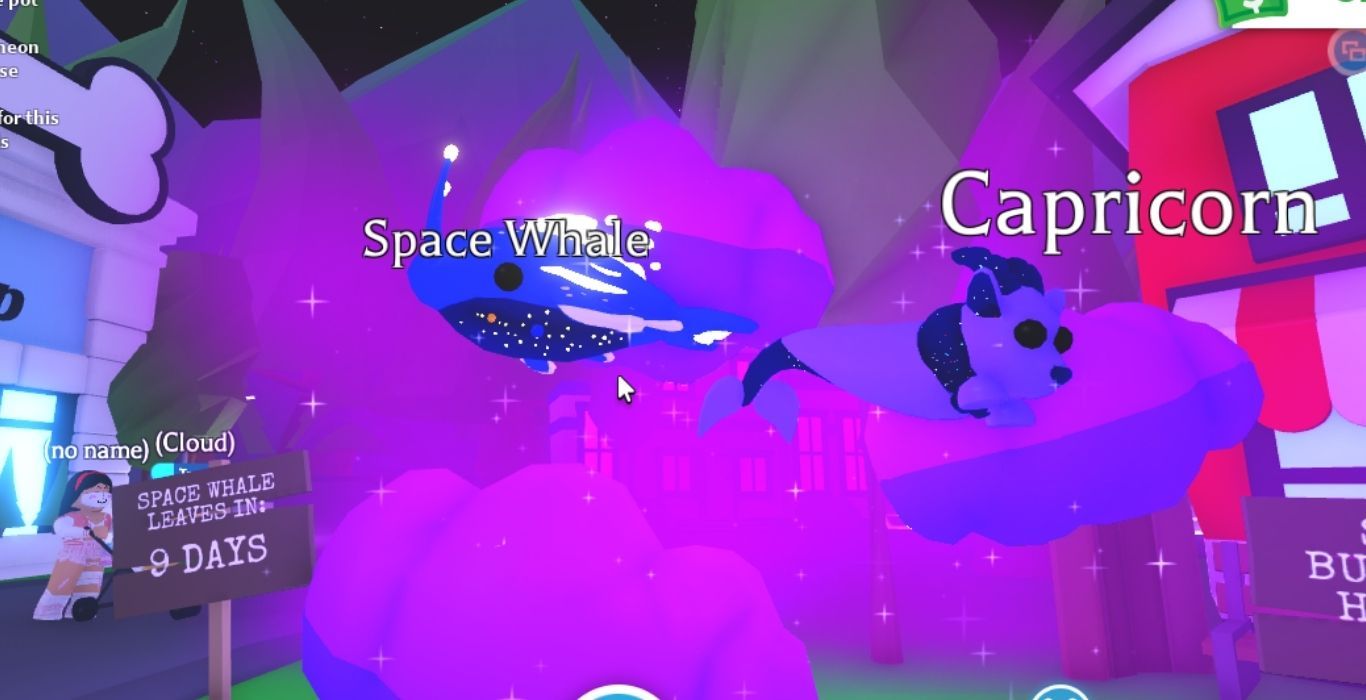 As soon as you load into the game, head over to your Inventory by clicking on the Bag icon at the bottom of your screen. Click on Pets inside your Inventory and then click on the '+' sign. Once you do this, you can directly teleport to the Pet Shop where you usually buy different kinds of eggs.
Head back out of the shop, and you will see the Space Whale and Capricorn floating on the right side.
While Capricorn can only be unlocked using Robux, you can just buy Space Whale using the in-game currency. The catch is that one of these will cost you $2,499. If you're just starting out in the game, you will have around $200-500. It can take a long time to get enough to even buy one of these, and you need four of them. Yes, you heard it right.
Players need to acquire four Space Whales and raise the pet until they're all fully grown, after which, you can exchange all four of them for one Neon Space Whale and have it as your pet for as long as you want. You can acquire the Space Whale by directly purchasing it with in-game currency or by trading it with another player.
How To Earn Cash In Roblox Adopt Me!
Cash is the in-game currency in Roblox Adopt me! that can be used to buy pets, food, home decorations, vehicles, and many other items in the game. There are quite a few ways of earning cash in the game.
Taking Care Of Your Pets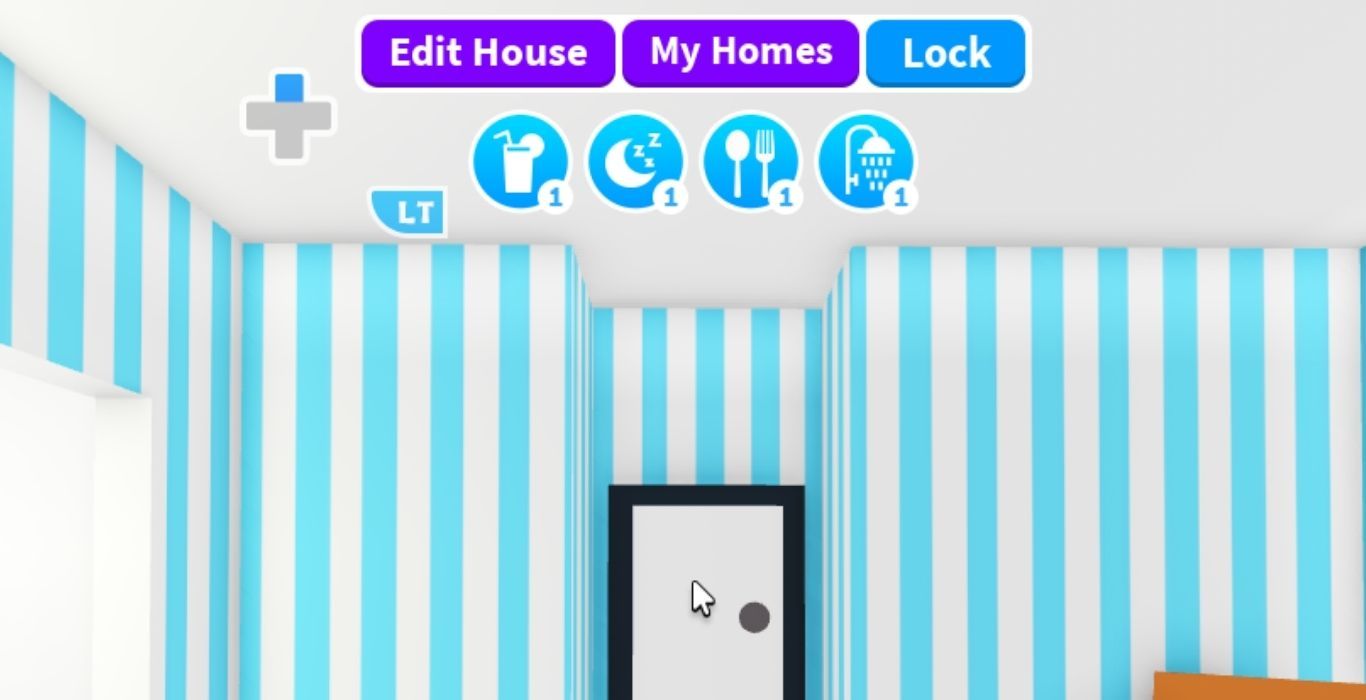 The game provides you with a Starter Egg, which can be accessed through your Inventory in the Pets section.
You can Equip the Egg and after a while, tasks will pop up at the top of your screen which can be completed to hatch the egg and further grow your pet, while earning cash for every task completed. This is one of the most consistent ways to earn Cash in the game.
Daily Login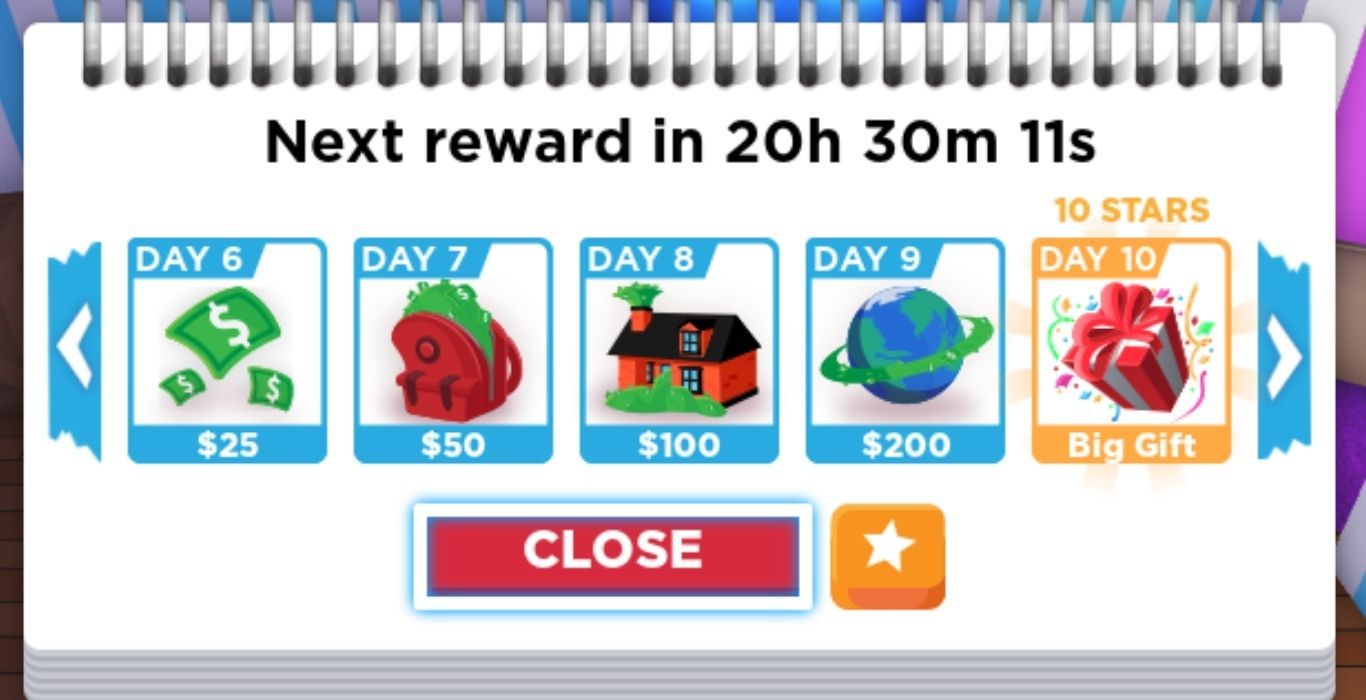 Roblox Adopt Me! has a little incentive to make players log in to the game every day. After logging in, you get a reward based on the number of days you have logged in. This can go up to $200 followed by a special surprise and after that, all the rewards repeat themselves.
Staying In The Game
Every few minutes of staying in the game, you will get a pop-up that will show you a cheque for $20 under your name. You can click on 'Cash Out' to instantly receive the money and this can be done as many times as you want.
So, technically, you can just stay idle in the game and get Cash for it. Just make sure you move around every once in a while to make sure you don't get disconnected.
Buying In-Game Currency
Robux can be used to buy cash in-game, but this isn't very cheap, and it requires you to spend real money. Robux is a universal currency in Roblox which can be used to purchase a lot of things across all the games on the platform. If you have a bit of extra money, you can always use it to get some cash for buying the Space Whale.
Other Ways To Earn Cash
You can also sell your in-game items to make some quick money if you have some extra pets or items lying around. For this, you need to host a party and make people aware that you're selling things. Make sure you don't intend to scam anyone though, as this is taken very seriously in the game.
You can also purchase items like Lemonade or Hot Dog Stand, Money Tree, or Ice Cream Truck to slowly earn Cash with time. These are some heavy investments though, and if you don't have these already, it's not worth it if you're looking forward to buying Space Whale since it's time-limited.
How To Trade In Roblox Adopt Me!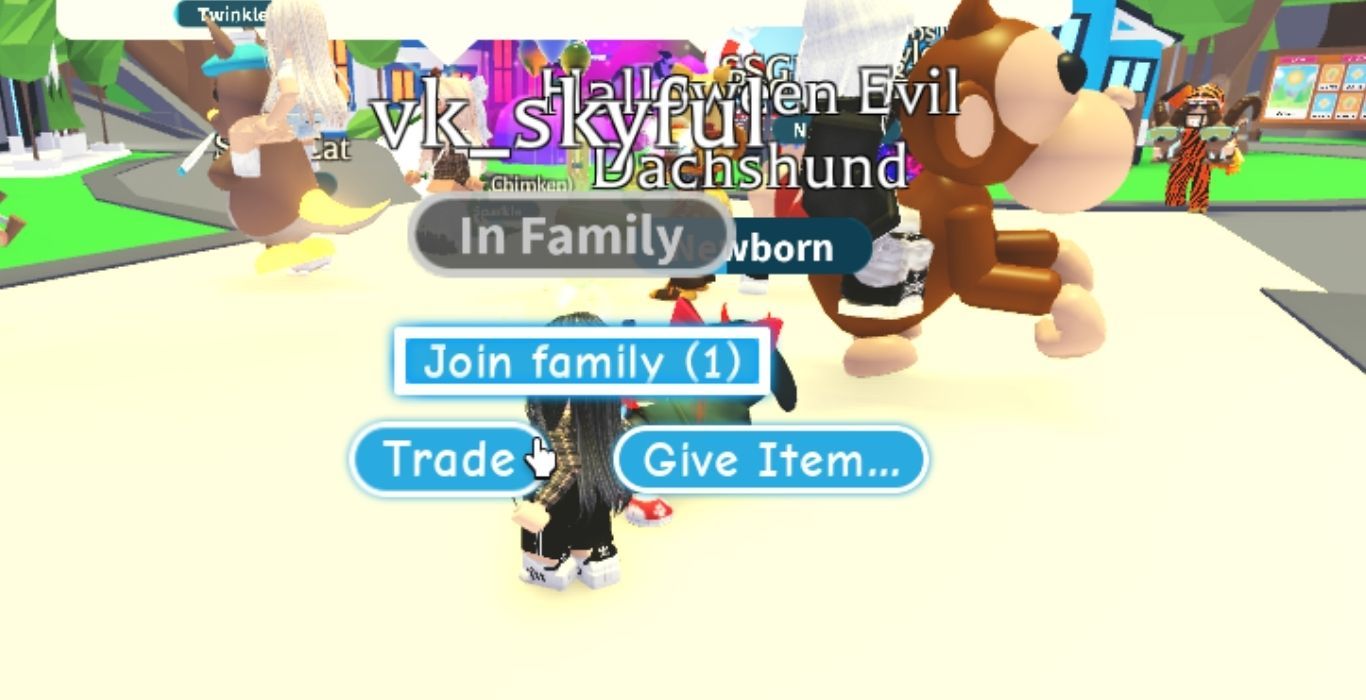 Another way to acquire the Space Whale in the game is through trading. There are people out there who have extra copies of the pet, or they just simply don't want them. This is going to come at a hefty cost though because people are aware of this pet's value and nobody is going to trade it easily.
The actual trading process in the game is fairly simple though. All you have to do is go up to the person you want to trade with and click on their character. This will open a menu where you will see the Trade option.
Click on this, and they will get an option to accept or decline the trade request. Once accepted, you will both be taken to the screen where you can offer each other the required items to finish the trade.
You can acquire a license for trading by taking a certain test. This makes people trust you more, and they'd want to trade more with you. You can also trade higher rarity pets and items after you acquire the license.
How To Make Neon Space Whale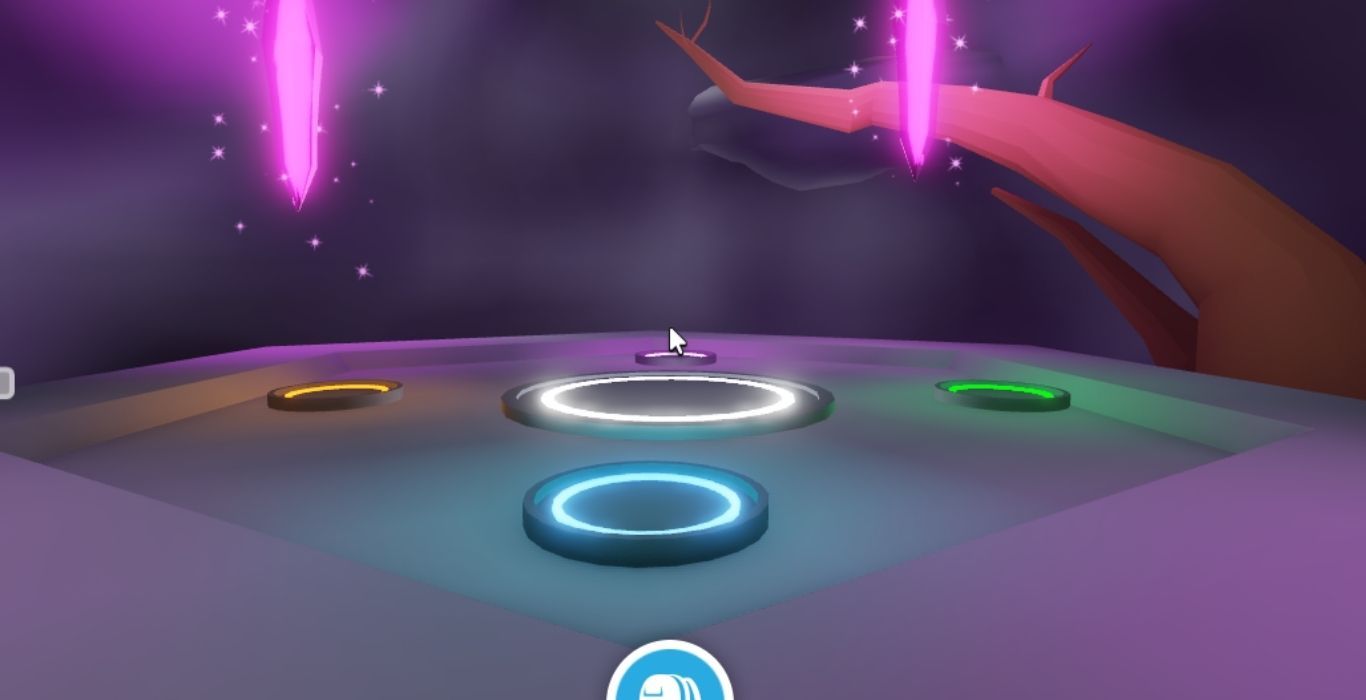 Once you've acquired four Space Whales, you need to raise them up. Complete tasks while having the pet equipped, and you will slowly get to the final stage. After having four grown Space Whales, you can head over to the place to combine the pets.
To access this place, you can either teleport to the pet shop using the same method mentioned above, or you can simply head to town from the neighborhood. Either way, there is a bridge near the Pet Shop. Head under the bridge, and you will see a doorway in the middle gap.
Inside, you will find a place where you can place four fully grown Space Whales to acquire the Neon Space Whale. You can further combine four fully grown Neon Space Whale to get the Mega Neon Space Whale which is the biggest flex in the game.
This process will consume all four of your pets as their four souls will be converted into one Neon Soul. You will lose the normal pets, and you can't get them back unless you buy or trade a separate one which will be at the first stage again.
Source: Read Full Article