Rumor: An English Version of Persona 5 Scramble Is Coming February 2021
After a listing of the game appeared on various Asian retailers' websites, people are speculating that an English version of Persona 5 Scramble is coming next year.
Persona 5 Scramble: The Phantom Strikers is the official sequel JRPG to Atlus' mega-hit Persona 5. Set six months after the events of the parent game, the sequel follows the Phantom Thieves on their summer vacation as they encounter new evisl threatening Japan. Though the game was initially released in Japan back in February 2020, it has yet to receive a Western localization, as well as a version with English voiceover and text. A Western localization appeared on a previous Koei Tecmo financial report, initially leading fans to speculate an official announcement was coming soon. However, Atlus has never confirmed those speculations; additionally, all previous information regarding the game's possible localization were noticeably absent in Koei Tecmo's most recent report.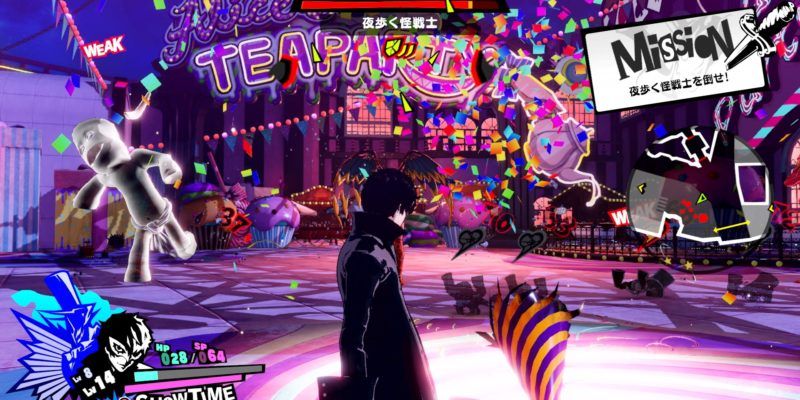 However, fans have newfound hope that an English version of the game is in the works, thanks to a listing for the game appearing on a number of reputable Asian retailers sites. So far, a listing for the English version of the game–that includes both English text and voiceover–has been spotted on at least three Asian retailers' sites and social media platforms, including on the Facebook page of Indonesian company PS Enterprise, and the official sites of Pakistani retailer Toy or Game and Singaporean retailer Qisahn. Not only are there official-looking listings, but both the Toy or Game and Qisahn listings are accompanied by a specific release date: February 23, 2021.
According to Persona Central, these listings are for a "Region 3" English release, meaning they are for the Southeast Asian market. This means that the game would be published by Sega's Asia branches, and not Atlus West (who handles Western localizations of their games). Persona 5 Royal previously received a R3 English release for these international markets that occurred around the time of Royal's Western release date.
Persona 5 Scramble: The Phantom Strikers was released in Japan on February 20 for the PlayStation 4 and Nintendo Switch. At the time of writing, there has been no official word from Atlus or Koei Tecmo regarding a Western release.
Source: Read Full Article