Shadow Warrior 3 Set to Release March 1 According to Microsoft and PlayStation Store Listings
Shadow Warrior 3 was announced in July 2021 at Devolver Digital's Showcase. It was set to release sometime in 2021, but was delayed to 2022 as there was more work to be done. However, according to recent developments, it seems the game finally has a release date, and it is not very far away.
As of now, the game is only being developed for PlayStation 4, Xbox One, and PC. Devolver is yet to announce next-gen versions for PlayStation 5 and Xbox Series X, but there could be an update closer to the new launch date.
According to both Microsoft and PlayStation store listings spotted by VideoGamer, Shadow Warrior 3 is set to release on March 1, 2022. The store listings also reveal a pre-order bundle priced at $49.99 which will give players access to Shadow Warrior 1 and 2. Devolver Digital hasn't officially confirmed this release date yet, but considering these are official store listings, the date seems rather conclusive.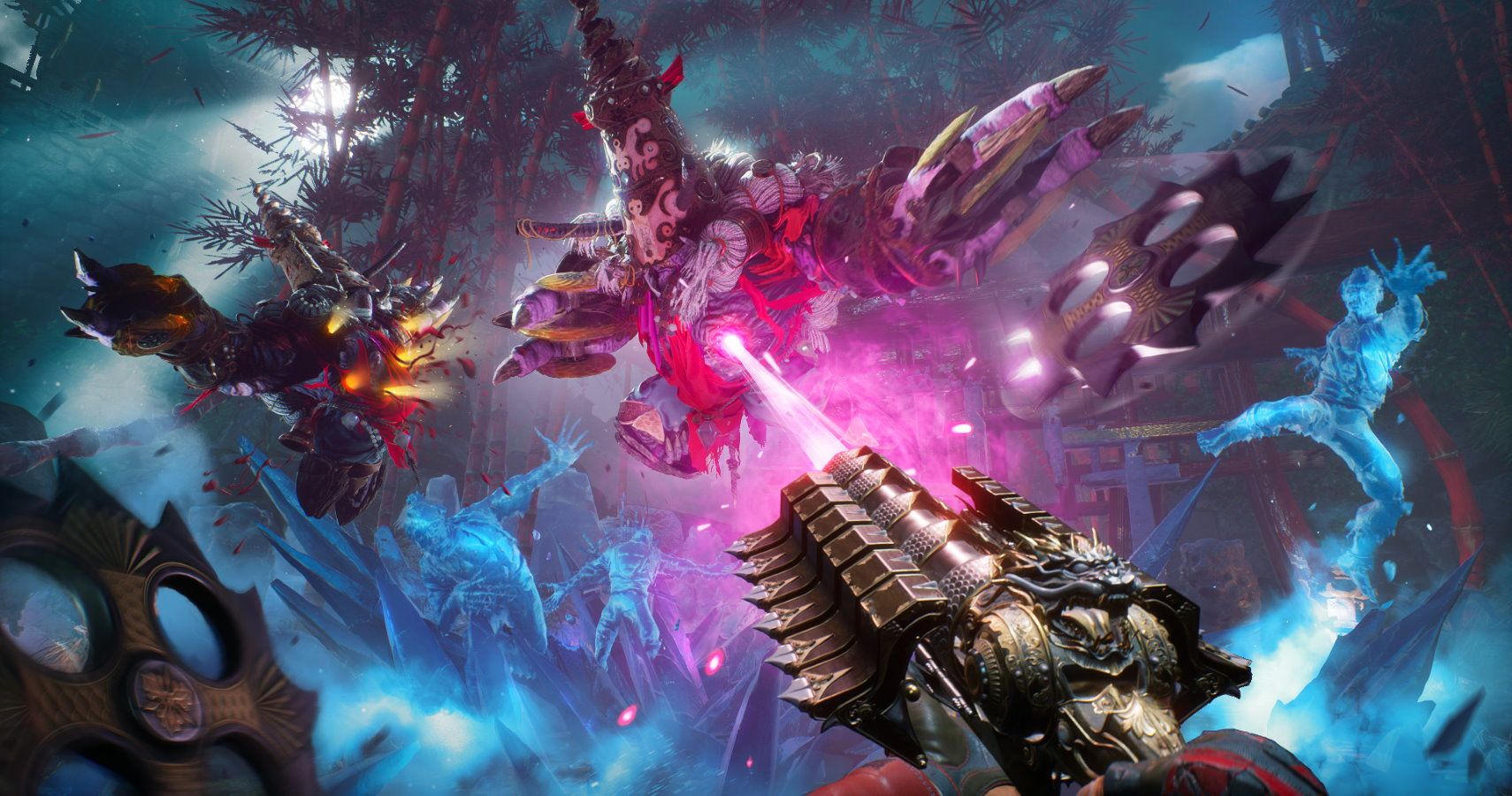 The game continues the journey of a corporate shogun-turned warrior Lo Wang and his sidekick Orochi Zilla. This time, they accidentally unleashed an ancient dragon upon the world and now must imprison it to stop an imminent apocalypse.
The game offers a plethora of weapons that players can use to obliterate monsters. Hand cannons, grenade launchers, deadly melee weapons, and more make it easy for the players to blast the monsters into oblivion. The dynamic combat areas and the New Feudal Japan setting make it an exciting world to play in.
The game's are also known for their movement mechanics, which allow players to navigate the environments with an interesting mix of air dashing, wall-running, double jumping, and more. And of course, there is always banter between Lo Wang and Orochi Zilla to look forward to
Shadow Warrior 3's delay also gives players a much-needed respite given the absurd amount of game launches in February. There is still no solid update on the PC version, but it would be safe to assume that it will launch along with the PlayStation and Xbox versions.
Source: Read Full Article