Should You Complete The Bastien Schweinsteiger World Cup Icon SBC In FIFA 23?
Bastien Schweinsteiger is a well-rounded 90-rated World Cup Icon card that has been introduced as an SBC in FIFA 23. The card is reasonably expensive, but not so much for what is a valuable card in a great position. The stats are incredibly balanced. Schweinsteiger would perform well as a box-to-box or as a CDM.
This short guide covers how to complete the SBC, including the cheapest players to complete the requirements with, as well as a deep-dive into the card with the best chemistry styles and stat highlights.
How Much Is Bastien Schweinsteiger?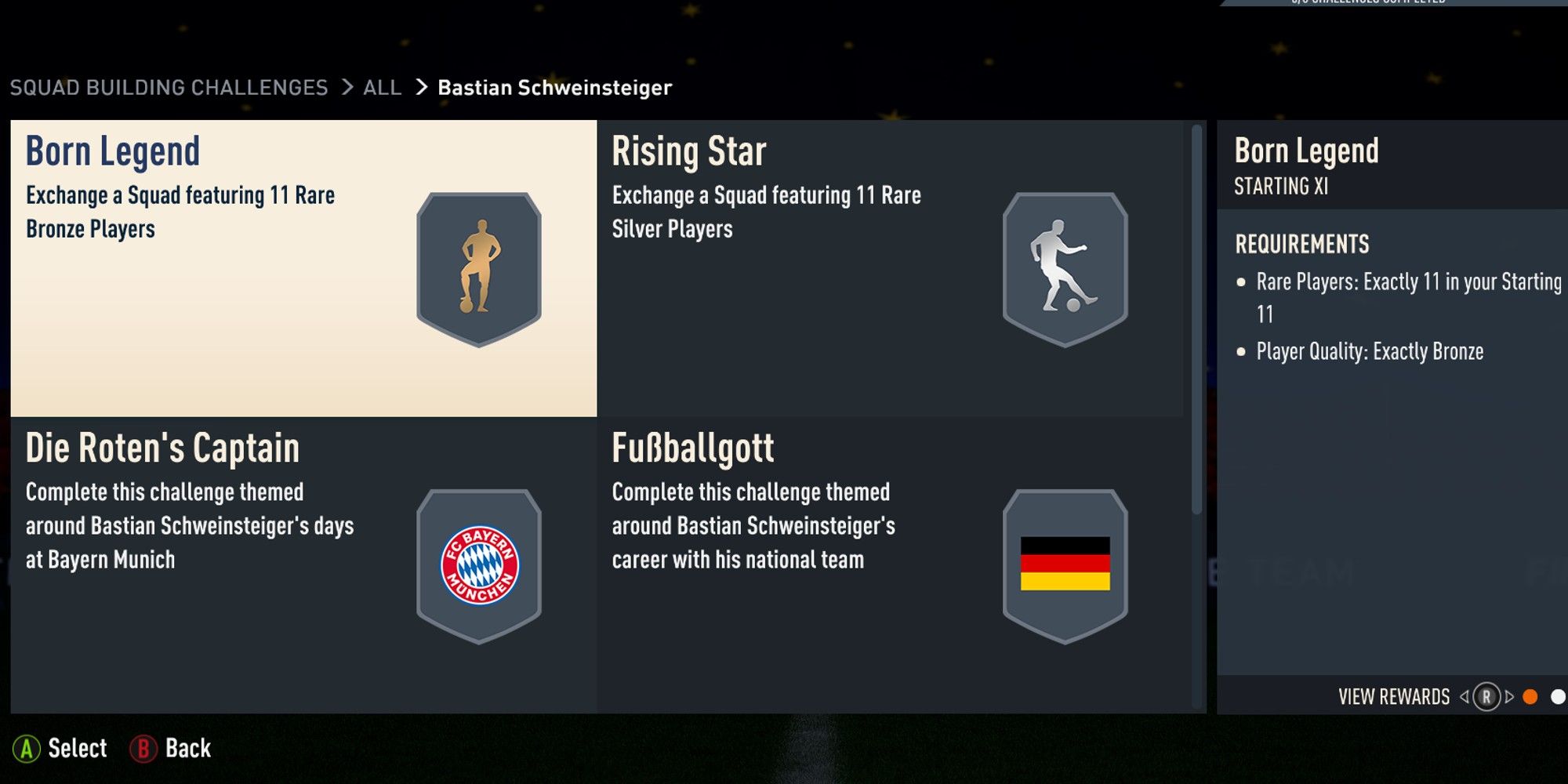 Schweinsteiger is coming in at around 300-350k or so, which really isn't that expensive for a card of this quality. Bastien's mid-Icon is currently selling for around 140k on the market, and this SBC card has a massive pace boost (+5) which definitely raises the value of the card.
How To Complete The SBC
To complete Schweinsteiger you'll need to put together these squads:
Born Legend: 11 Rare Bronzes
Rising Star: 11 Rare Silvers
Die Roten's Captain: One Bayern player, 83-rated squad
Footballgott: One German player, 86-rated squad

86-rated players are currently selling for around 15k, including Fernandes, Dybala, and Immobile

Top-notch: One TOTW player, 87-rated squad

87-rated players are currently selling for around 20k including Veratti, Lloris, and Trent

Fodder is currently very expensive on the market which will increase how much this SBC costs if you're buying cards from scratch. You do, however, have 29 days to craft this SBC using various rewards. Bronze Rares are also required for this SBC, and various others, so check out the link below for our Bronze Pack method guide on making coins.

Should You Complete This World Cup Icon SBC?

Schweinsteiger's card is incredibly well-rounded, comparable to other midfield legends of the game. The upgrade to 75 pace from his regular mid-Icon is a big boost. Here's a closer look at some of those key stats.

| | |
| --- | --- |
| Pace | 75 Pace – Can be improved massively with the Shadow Chemistry Style. |
| Shooting | 85 Shooting – Really great shooting for what is such a defensive player, highlights being the 91 Long Shots and 83 Finishing |
| Passing | 88 Passing – Unreal stats here, with fantastic 91 Short Pass and 89 Vision |
| Dribbling | 84 Dribbling – Really decent dribbling, with fantastic composure at 89 and 92 Reactions which really positively offset the lower Agility and Balance. Schweinsteiger won't turn on a dime, but will feel composed and snappy on the ball |
| Defending and Physicals | 86 Defending and 87 Physical – Fantastic stats here, and will go up to a 93 Defending with a Shadow Chemistry Style |
| Traits, Weak Foot, Skills, etc | Three-star Skill Moves, Three-Star Weak Foot (both not fantastic but not essential for a CDM, box-to-box), Team Player – nothing here that really stands out as a meta but the card's stats more than make up for a few weaknesses here |

Overall

Schweinsteiger's card is very well-rounded, isn't too expensive, and fills an essential role in the team as either a CM or LM. Although the card can't play as a CDM for chemistry purposes, you could definitely see this as a top choice for a CDM in a 4-2-2-2 or as a box-to-box in a more narrow formation. We recommend the Shadow Chemistry Style for this card. Overall, we rate this SBC highly, and if the card fits into your team, and you've got the fodder (especially if you aren't saving your swaps for Vieira) pick it up!

Source: Read Full Article