Somebody Made A PS1 Gameplay Trailer For Cyberpunk 2077
We hate to say it, but Cyberpunk 2077 – one of the most anticipated releases of the year – has been a big disappointment to most. A handful of modders have been taking the game into their own creative studios to produce better-looking versions, and one creator even made a PS1 trailer for the action-RPG.
CD Projekt Red's exciting new IP and its adapted, rich Cyberpunk world was sadly buried underneath a swarm of bugs on last-gen consoles. Its broken launch was so problematic that Sony had to pull it from the PlayStation Store, and now Microsoft has offered refunds to anyone who purchased Cyberpunk 2077 digitally on Xbox. It's a rather nightmarish end to the year for the developer, but we hope 2021 offers some resolve.
In the meantime, modders remain our beacon of hope in a glitchy world, and one Redditor has produced a PS1-styled trailer for Cyberpunk 2077 – to provide some comic relief. If you think user alundbjork has designed a vintage-styled trailer that paints Cyberpunk 2077 in a good light, then think again, Samurai. As the title screen appears and the synthwave kicks in, its material looks promising, but it's really just an homage to the glitches. One onlooker pointed out that the trailer does well at merging PS1 game references with Cyberpunk 2077 bugs.
In short, the trailer opens with a first-person character walking down a main road, and we can see 2D sprite cars in the backdrop disappearing at a specific distance. Classic. One NPC then emerges from a car and proceeds to fly away like a Sky Dancer after being punched. The protagonist then flips the car into mid-air and falls to the ground, before a system reboot occurs in the game. The trailer's conclusion is where the laugh-out-loud moment lies, when Johnny Silverhand appears over you with an elongated neck and proceeds to stretch out of frame.
It's sad that the PS1 trailer's source material is all factual, but it did offer some stress-relieving laughs. One modder also offered a new perspective on Cyberpunk 2077, by turning the game into a Cities: Skylines-styled isometric – where the details of Night City were showcased beautifully. Another even added a third-person mode to the game, for people who are unhappy with the first-person perspective.
Next: Cyberpunk 2077 Isn't The First Game To Launch In A Broken State, But It's The Worst Offender Yet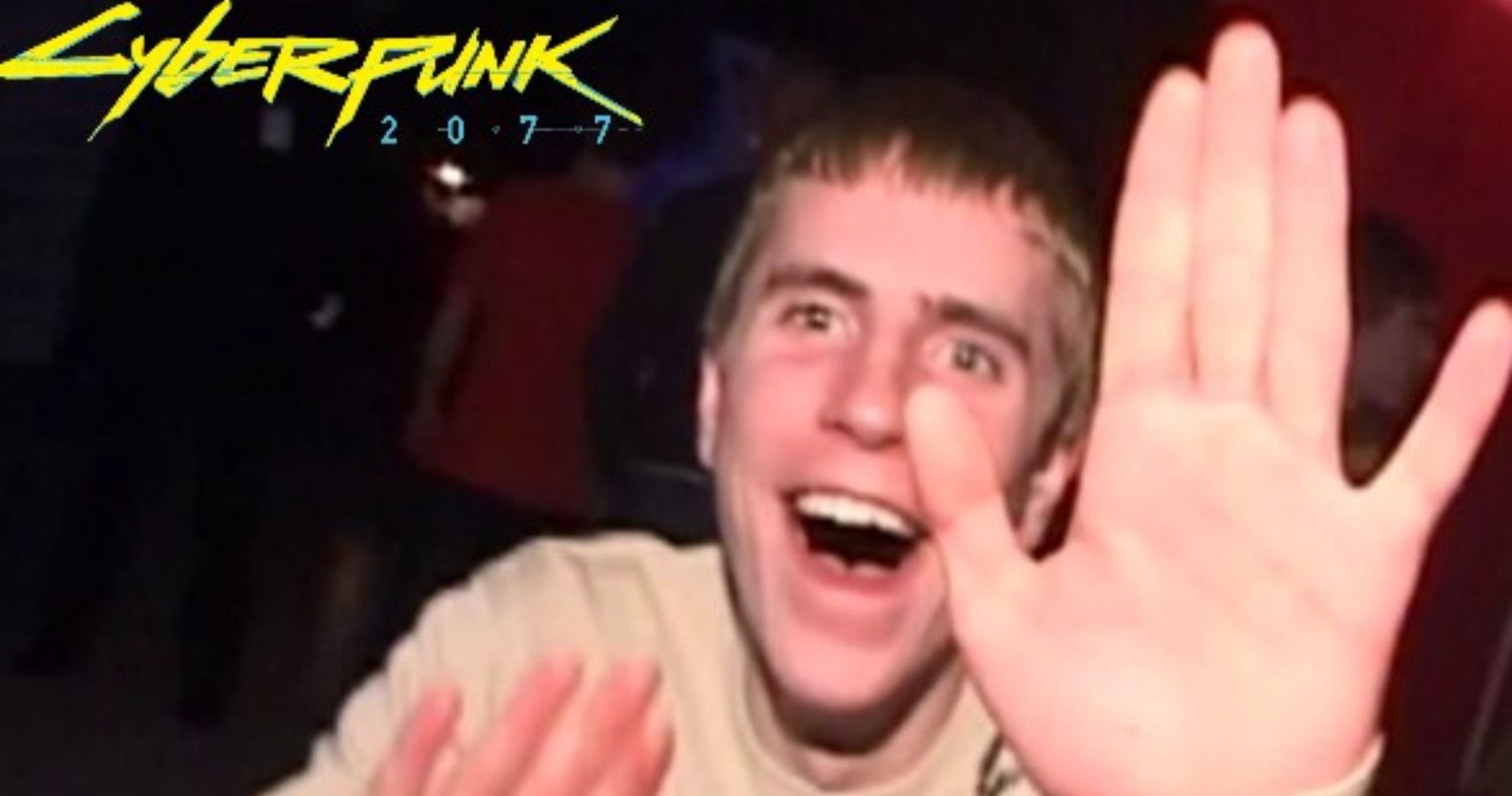 Game News
Cyberpunk 2077
cd projekt red
Jo recently got served a nostalgia trip playing Sony's Spider-Man, as it brought back the exhilarating feeling of web-slinging from the PS2 days. While the giddiness of gaming still remains, Jo has put the adult brain to good use by spending the last few years dissecting the games industry and marveling at its insides.
Source: Read Full Article