Sony Patent Suggests Last Gen Peripherals May Soon Be Compatible With PS5
Every few years, the next generation of consoles are unveiled. It's a wonderful time, where we witness the next leap in gaming technology, and imagine how video game developers will take advantage of the tech. However, once you get your new console, you're suddenly left with a whole bunch of controllers, wires, discs, and other peripherals that aren't compatible with the new tech.
This happened to a lot of us recently, with the launch of the PlayStation 5. Hopefully, you haven't sold, given away, or thrown out your old gear, as according to a new patent filed by Sony, your PS3-era peripherals may soon be compatible with your PS5. As spotted by GameRant, a patent was filed by Sony Interactive Entertainment on June 30, titled "Systems and Methods For Converting A Legacy Code Into An Updated Code".
As always, the patent document contains a lot of technical terminology which perhaps will only make sense to the tech-heads among us. However, it does contain an image which very clearly explains what this patented technology is supposed to do. If you take a look at the diagram below, you'll see icons of what look like previous-gen PlayStation peripherals, like a DualShock 1 controller without the Analog Sticks, an EyeToy, a PS Go, and something called a Legacy Card Reader – which looks like it could be compatible with PS1 and PS2 Memory Cards.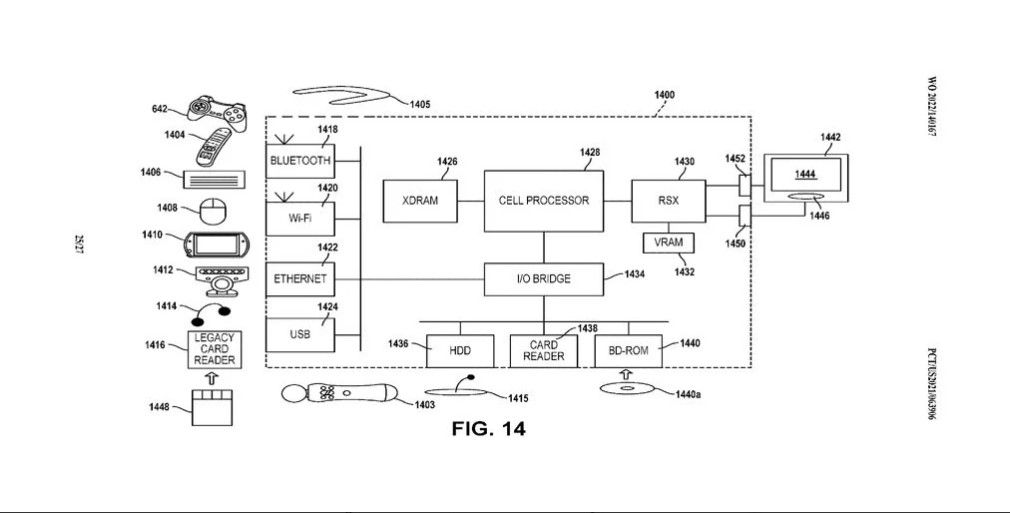 The diagram illustrates a flow-chart of how each of these peripherals could possibly be made compatible with Sony's latest console. So, if the card reader and DualShock 1 are made compatible, you could possibly pick up and play your old PS1 saves. Of course, as always, just because something is patented, it doesn't mean that the company is actively working on it. Many of these patents are sometimes filed so that the company has the rights to the tech, if it decides to go ahead with it later on.
Skip ahead to today, Sony is gearing up to launch its PSVR 2 virtual reality headset. It's the second iteration of the company's foray into VR, and this time it will incorporate eye-tracking technology thanks to a partnership with Tobii.
Source: Read Full Article