Sony Seems To Have Marketing Rights For Avatar: Frontiers Of Pandora
PlayStation seems to have the marketing rights for Avatar: Frontiers of Pandora.
During a recent corporate strategy webcast, Sony CEO Kenichiro Yoshida talked about how much PlayStation values its relationships with other companies, referencing some of the marketing deals that it has. Yoshida didn't go further on the topic, but he did flash up on the screen various different third-party games that the company has made marketing deals with recently.
Although most of these are pretty well-known by now, one of them is particularly interesting as it hasn't been announced just yet. In the bottom right, Avatar: Frontiers of Pandora can be seen, which is interesting considering we've only seen the game once so far in its initial reveal trailer and we haven't heard anything more on it since then.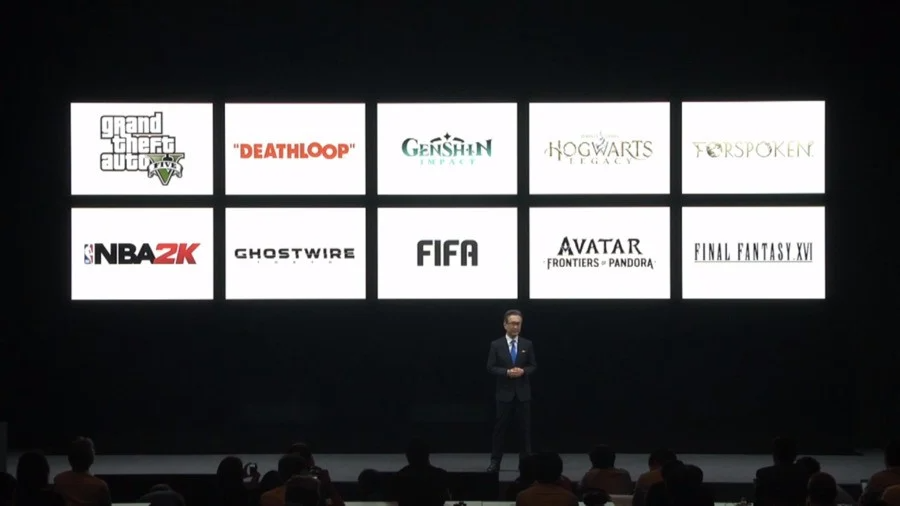 This seems to imply that PlayStation has some sort of exclusive marketing deal with Ubisoft for Frontiers of Pandora. It's not clear what this might entail as Yoshida didn't give any more detail on the deals for any of the games, but it could mean that some exclusive content is coming to the game on PlayStation.
If marketing deals are being put in place already, it also seems to imply that Frontiers of Pandora is pretty far along in its development. We've only seen one trailer for the game so far when it was initially revealed, so it wasn't clear when we'd be getting it, but this new information lines up with comments from Ubisoft during its financial reports that say that it'll be released by March 2023. It seems we'll be getting a much better look at it in the near future.
The rest of the games that are shown behind Yoshida are ones that we already thought had marketing deals with PlayStation, although this pretty much confirms it. We didn't know for a fact that Hogwarts Legacy was being marketed by PlayStation, although the recent State of Play focused on it was a pretty good indication that Sony had some sort of deal with Warner Bros. regarding the game.
Source: Read Full Article