[Sponsored] 4 Great Reasons to Celebrate Alchemy Stars One-Year Anniversary
Alchemy Stars is celebrating its one-year anniversary if you can believe that. It's already been a year since this spectacular mobile RPG hit our phones, and we're ready to celebrate.
New and old players get to have fun these coming weeks as the anniversary party includes a massive update welcoming loads of free rewards, a new hero, and a new story arc. If you want to know what's coming, keep on reading.
Those who are new to Alchemy Stars must know, from the get-go, that this is a mobile strategy RPG game from developer Tourdog Studio and publisher Level Infinite. It's a free-to-play game with a tile-based battle system where your characters unleash attacks on the forces of evil, and your attacks will grow in strength as you match more same-colored tiles.
This isn't just a game where you go around and kill stuff. We mean, sure, it is, but it's so much more than that. There's a fabulous underlying story that takes place on the land of Astra. Here, Aurorians and Caelestites have lived peacefully for centuries, but the evil Eclipsites have come to exterminate them. As you progress through the game, more of the story is revealed, and you get to encounter six factions, exotic locations, and fascinating places that will take your breath away with their beauty.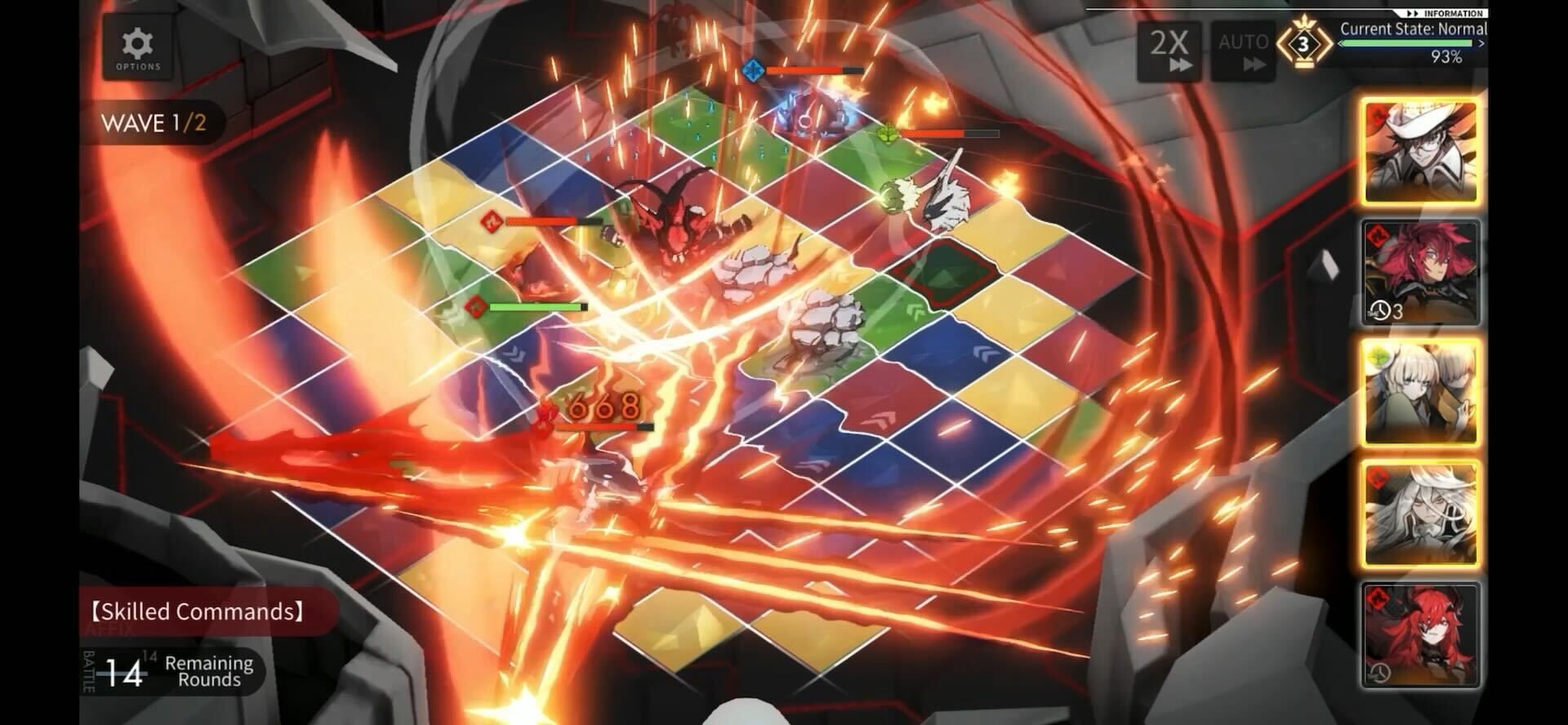 Alchemy Stars features in-game purchases like any other game these days, and you get to buy specific perks or loot crates. The game also features gacha functionality, so you can get some loot crates with random prizes. These can even feature new and potentially very powerful characters, or "Recruits", to take to the battlefield, making things that much more exciting.
As Alchemy Stars turns one, the developers went all out and prepared a heaping load of surprises for players, both new and old. The celebrations are underway and will be up through June 20. Everyone is getting awesome gifts during this time, regardless of how long you've been playing the game. Speaking of which, if you're new to Alchemy Stars, you can step foot on Astra by downloading the game for Android and iOS.
Let's see what's to come!
4

You Get A Gift! And You Get A Gift!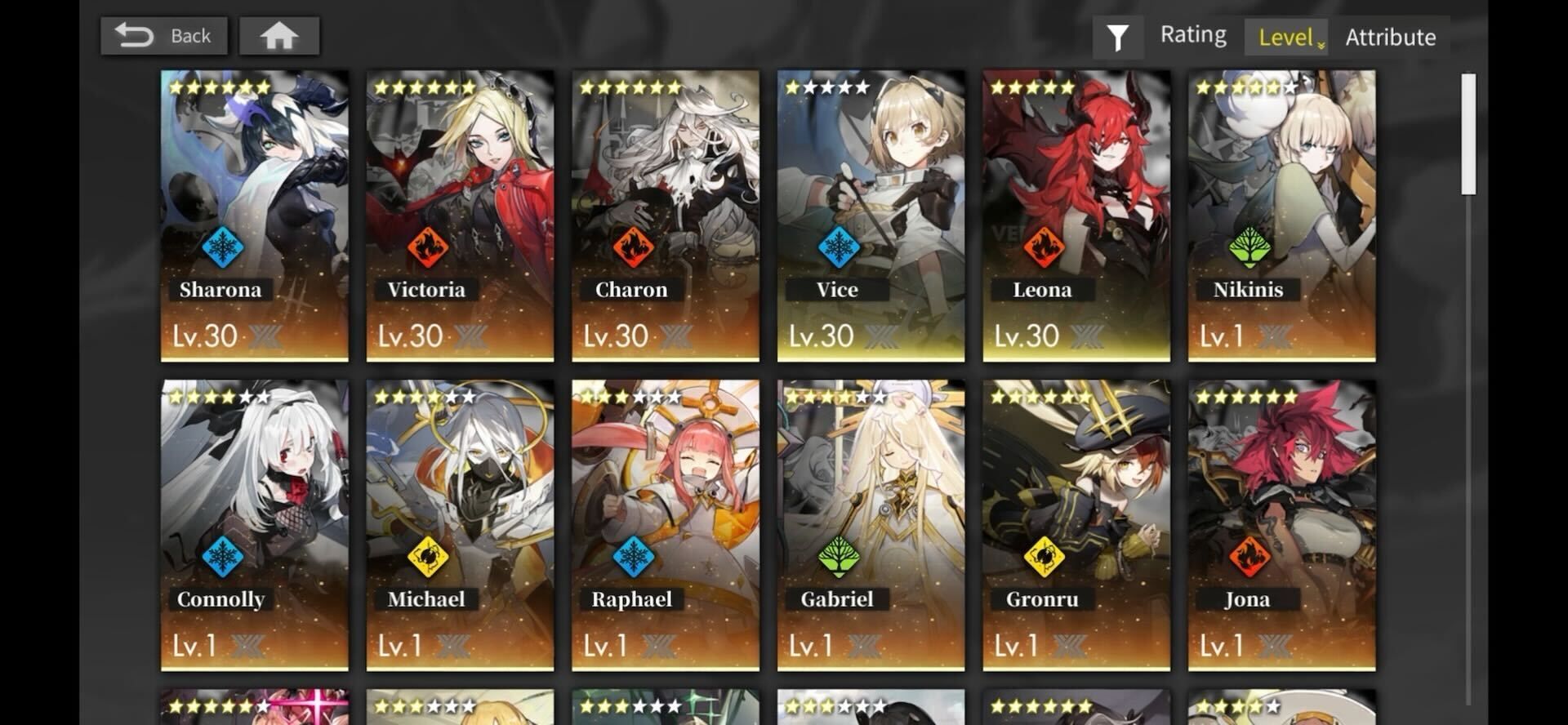 Alchemy Stars is dishing out gifts like Oprah. Everyone, whether new to the game or a seasoned player, is receiving through June 20, in celebration of the milestone one-year anniversary. One of the gifts is free Lumamber, the in-game currency for Alchemy Stars. The Lumambers can be used to purchase items, replenish the characters' prisms (basically stamina), or even to recruit Aurorians.
That's not all — players will also get a free six-star Aurorian (for those who are new, six-star Aurorians are rare, and they're a massive help against the Eclipsites). The difference in power is going to be obvious from the start, so make sure to grab yours.
More cool things are coming, and no microtransactions are going to be required for any of these perks. Players must log in daily to claim their rewards, which range from Lumamber, power-ups, perks, emblems, and more.
3

New Story Arc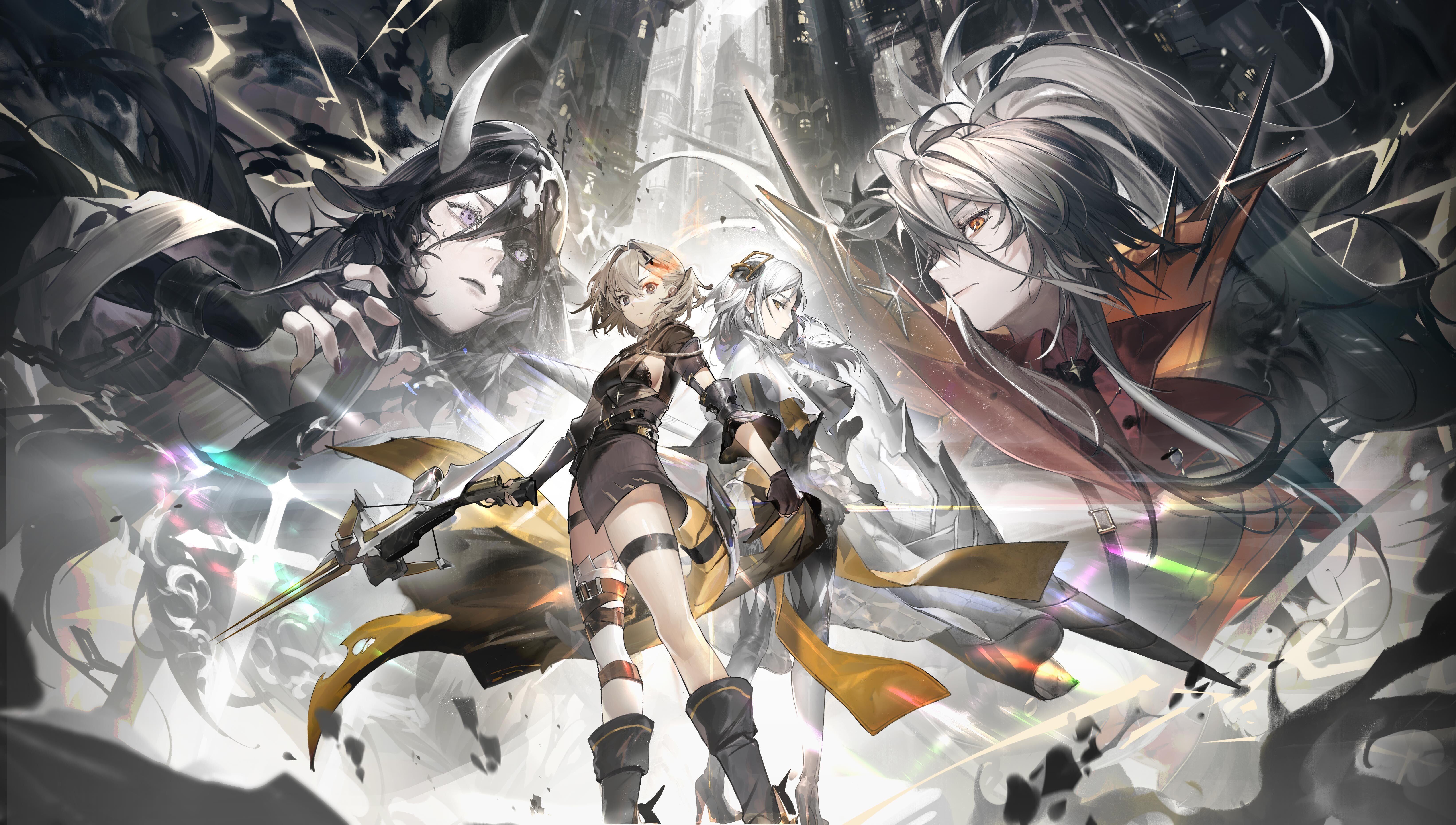 Along with all the goodies, the game devs have also introduced the new story arc, A Hero's Return. The update will focus on the story of Reinhardt, a brand-new character we'll discuss in just a minute.
The update will feature her journey home alongside her companion Carleen. As a routine overhaul causes Colossus, a mechanical giant, to launch into the skies, Reinhardt discovers he's returned to Eraveil, Colossus's manufacturing facility. Now, the evil Eclipsites are trying to gain control of the mechanical giant, so Reinhardt has to stop them.
2

Brand New Hero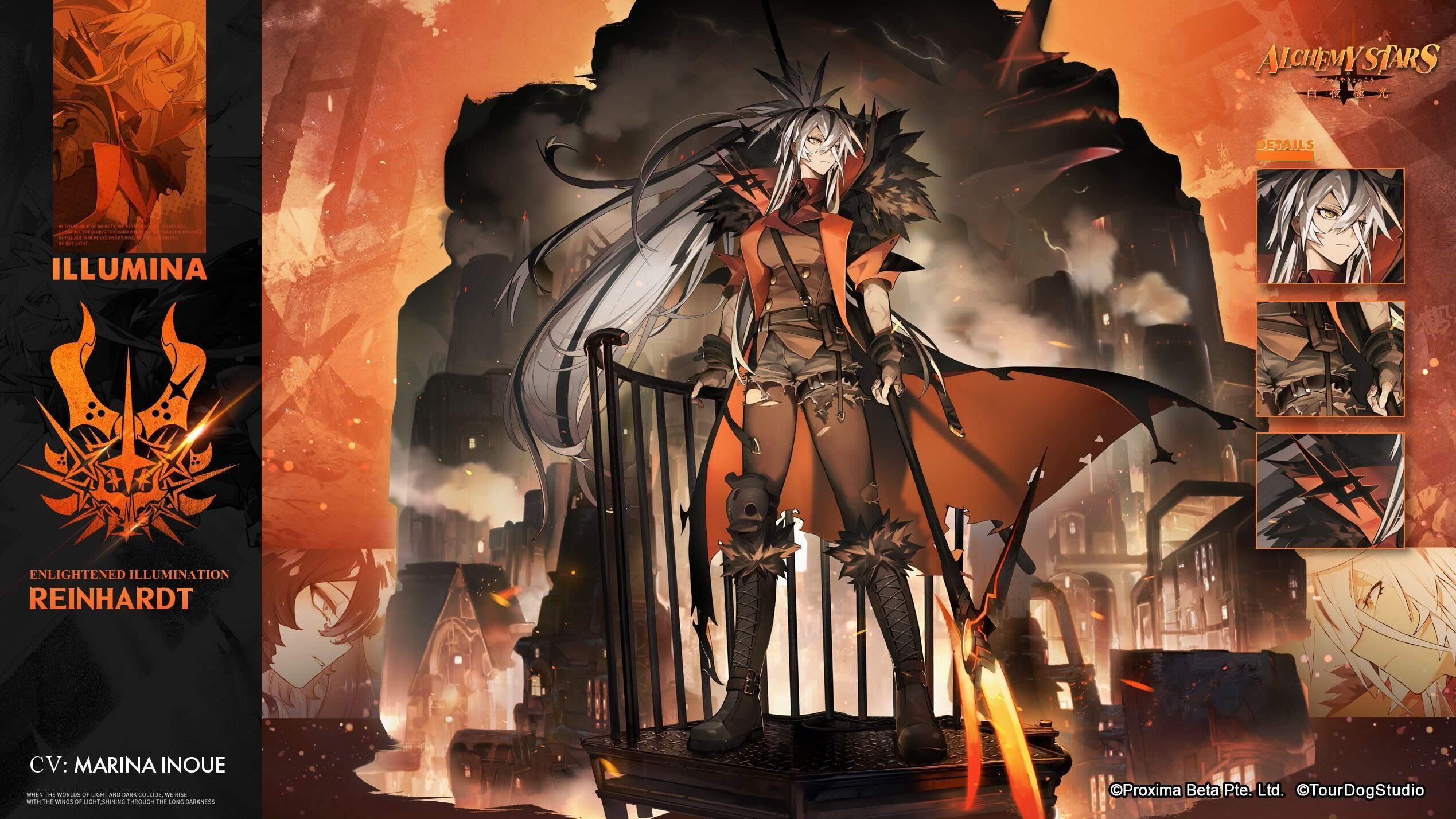 While the game already has about a hundred characters, we're now getting the brand-new Reinhardt, the Grand Marshal of Illumina. A six-star sniper with lightning and fire attributes, Reinhardt is no joke on the battlefield, and an inspiring beacon of hope for the people.
She wields the mighty Pentastar, a red lance that emits five crosses of light when faced with Eclipsites, killing them all in one powerful swoop.
1

Move To The Cloud Gardens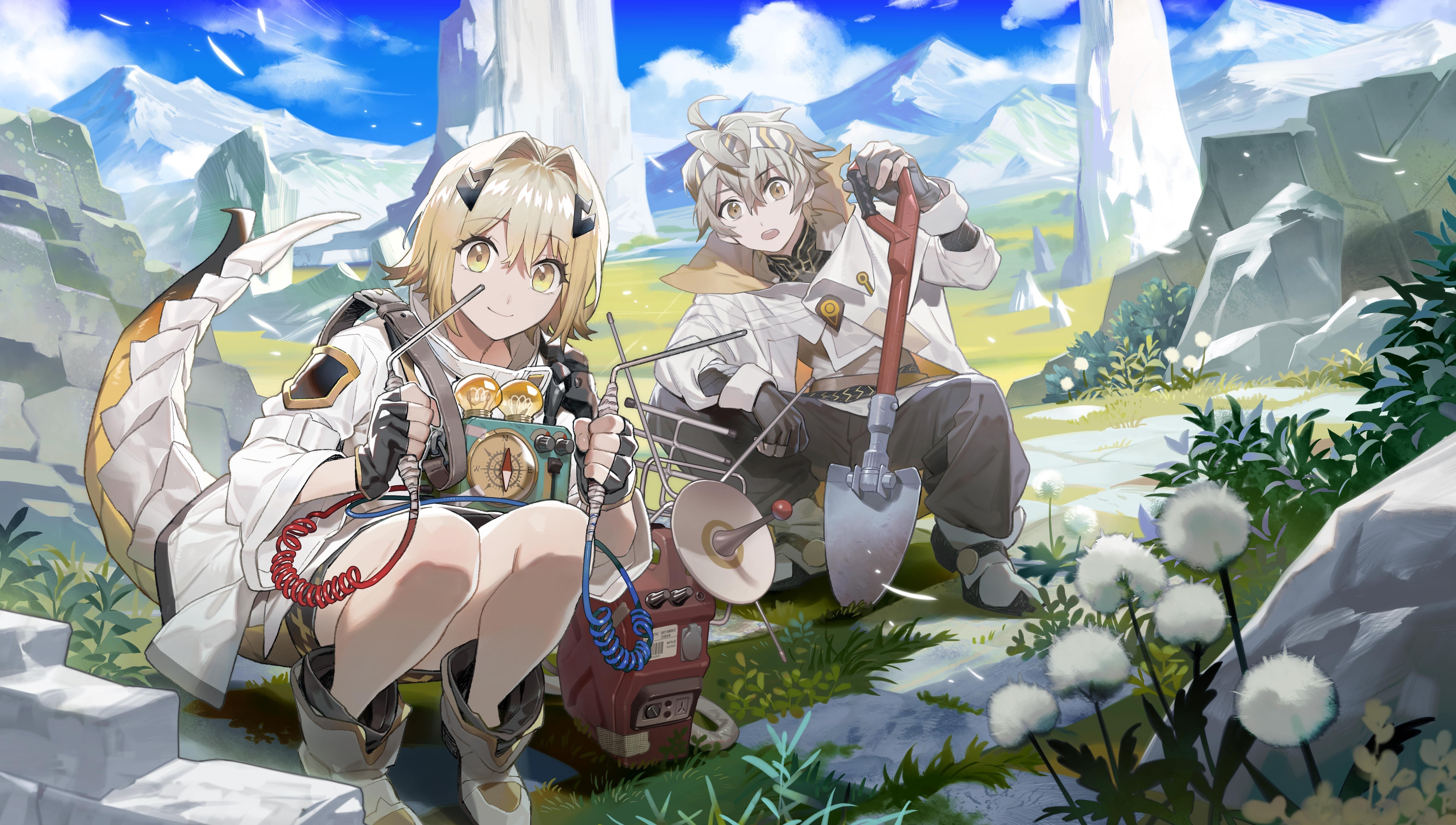 Up until now, playing Alchemy Stars was mostly about getting new characters and battling it out with the Eclipsites on the tile-based battlefield. However, the update brings us the Cloud Gardens. This is where you can build a customized, comfy homebase and even craft items to take back into battle.
Now you'll get to gather crafting mats in order to create cool items. You can also buy various cosmetic upgrades to your location once the base is done. But what's a homebase without friends? The new Cloud Gardens feature allows you to invite your in-game friends to your retreat, or you can go visit their homebase for some quality time together.
Alchemy Stars is easily one of the best mobile gacha games available today, with stunning graphics and an exciting gameplay. The characters look beautiful and they each have their own perks that will convince you to use them in battle.
As the game turns one, it's a great thing to see such a massive celebration where all users get to enjoy awesome and well-deserved perks. That, and the huge update should make fans want to spend even more time on Astra, getting lost in this intricate and beautifully crafted world.
As an extra bonus for players new and returning, Alchemy Stars is offering even more celebratory rewards to our readers with a special code to unlock even more anniversary goodies. Use code 2U8959B2 to get yours.
Source: Read Full Article