Star Wars Jedi: Fallen Order Next-Gen Release Date Listed By Brazilian Retailers
Two Brazillian retailers might have revealed the next-gen release date for Star Wars: Jedi Fallen Order.
Both Submarino and Americanos have the next-gen version of the game listed as releasing on June 26. The most recent update on the update's status said that it would be expected to release in the Summer, so it lines up with what we already know.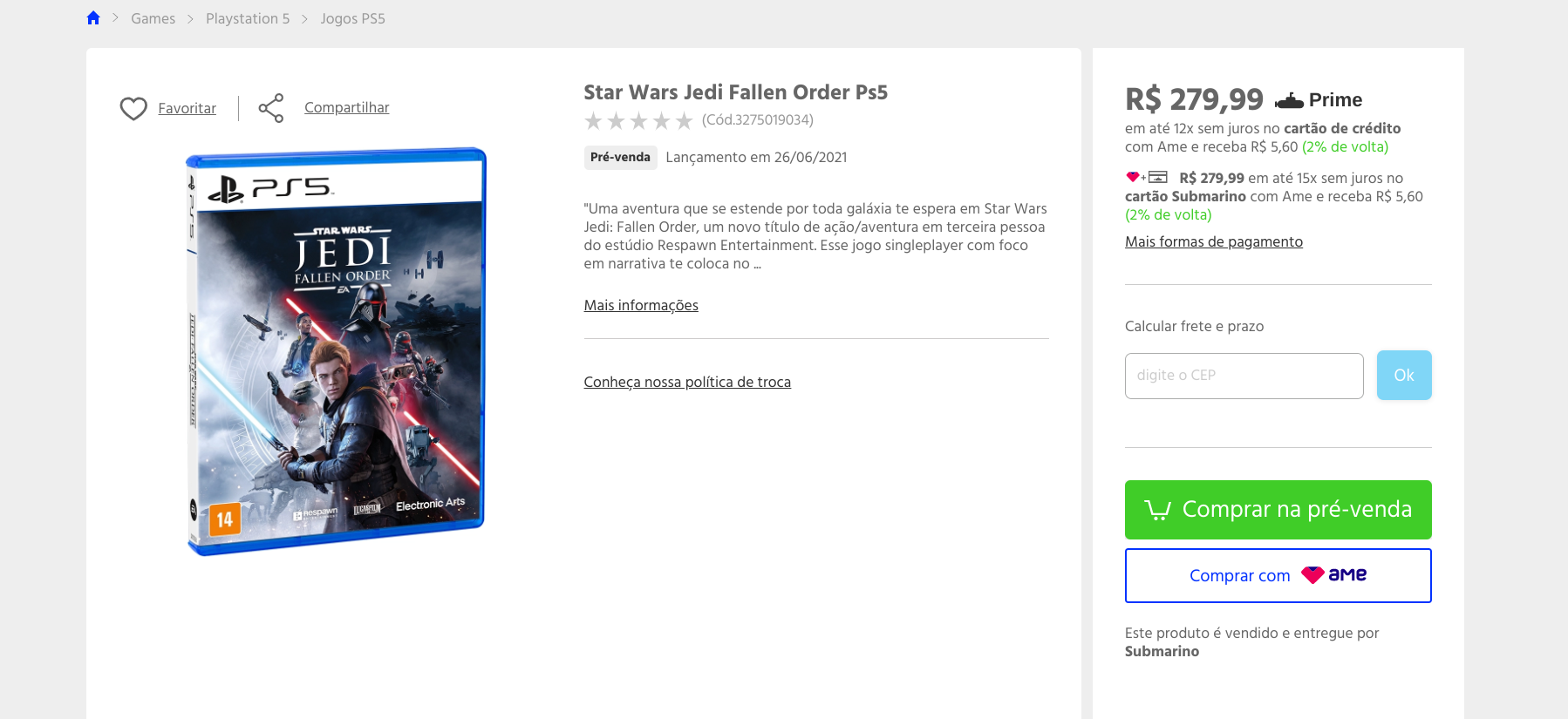 Usually a retailer listing isn't all that much to go on, but it's a little curious that two Brazillian retailers have the game listed for release on the same day. Retailer leaks are pretty common around E3 season (looking at you, Rage 2) but this is just an upgrade of the original game with some currently unannounced technical enhancements, so there's not really a big reason to speculate on the release date or try to drum up hype on the behalf of retailers.
This retail listing is also the first confirmation that the Jedi Fallen Order upgrade will receive a retail version. The next-gen update for Jedi Fallen Order will be a free release for players who already own the game, but EA has clearly decided to release a retail version of the game for those who haven't already got it.
As pointed out by GameRant, both of the retailers are also listed as official resellers by Microsoft, which gives them some legitimacy in how they'd know the release date. The version of the game shown on both websites is PS5, but that's likely just a placeholder, as EA has previously confirmed that the upgrade will be coming to all versions of the game.
EA hasn't revealed much more about the next-generation upgrade since announced it last month. All we know so far is that it will bring "a number of technical improvements to the PlayStation 5 and Xbox Series X|S console versions of the game", with more details being promised by EA soon. If this retailer leak is to be believed, we should be getting those details very soon.
Source: Read Full Article