Star Wars Jedi: Survivor Action Figure Confirms Cal Has A Blaster And A Beard
A first look at an upcoming Cal Kestis figure has confirmed recent speculation that Cal will wield a blaster in Jedi: Survivor.
Just a few months ago, EA confirmed that Star Wars Jedi: Fallen Order would be getting a sequel, Jedi: Survivor. The brief reveal trailer for the game revealed that it takes place five years after the first and gives us a look at Cal's updated design. Fans were quick to point out a quick shot in the trailer that shows what looks to be a blaster holster on Cal's side, implying that gunplay might be coming to the sequel.
Now, as reported by Game Informer, Hasbro has given a detailed look at a few Star Wars Jedi: Survivor figures coming in the near future. One of these is of Cal Kestis, and it gives us our best look yet at his updated design, as the few scenes we got of him in the trailer are short and only really focus in on his face or a shot of him from behind.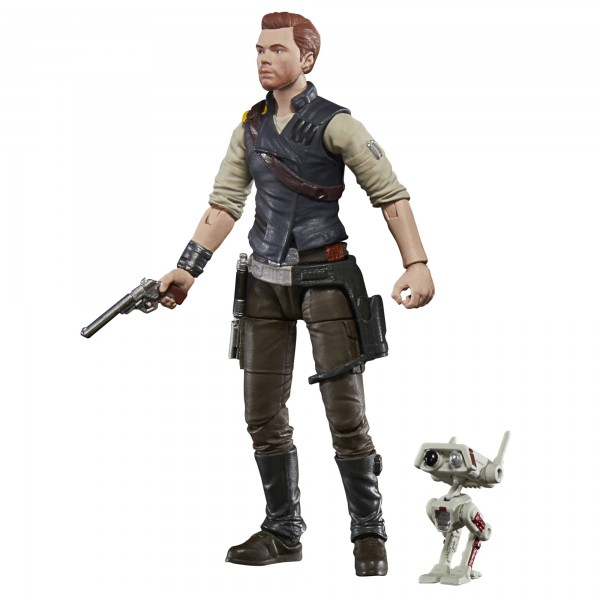 By far the most interesting thing Cal's updated look is that this figure outright confirms that he's wielding a blaster now, as he's shown holding it in various shots. This seems to confirm that gunplay will have some kind of role in the sequel and will likely tie into the fact that Cal is continuing to hide from the Sith and will likely want to conceal his lightsaber as much as possible.
His lightsaber is also shown, although it looks like it's just a single blade this time, although some have pointed out that a stud on top of the blade implies that something can be attached to it.
As for Cal's look in general, we can see here that he's actually got a bit of stubble, something that wasn't clear in the first trailer. His look is much more space smuggler this time around and he's finally seen common sense and got rid of the poncho altogether. Whether that means we'll be collecting vests this time around isn't clear, but it'd be an instant improvement.
Source: Read Full Article