Team Fortress 2 Continues Its Fight Against Bots In Latest Update
Team Fortress 2 has been dealing with a nasty bot problem for the better part of a year, but this week's update does much to combat the issue. From limiting votes and name changes during each match, Valve is hoping to give more control back to its real players.
The TF2 update went live on Tuesday, bringing a laundry list of changes. Most important to the bot battle, however, are the updates that put various cooldowns on calling votes and changing names. There's also a bunch of unnamed "security and stability improvements." If you're not concerned with bots, the update also introduced the Summer 2021 Cosmetic Case – which includes 18 new community items and 6 Unusual effects.
A full list of changes can be found on the Team Fortress 2 website, but here are the highlights of the update:
Added a cooldown before a player can create a vote when they join a match already in progress.
Kick votes will end early and automatically pass if the vote target leaves the match during the vote.
Added a ConVar to control players changing their name during a match (Matchmaking servers set this to 0).
Updated the player list in the vote-kick dialog to show the time each player has been connected to the server.
Added check to prevent players without admin access using the dump_all_caches server command.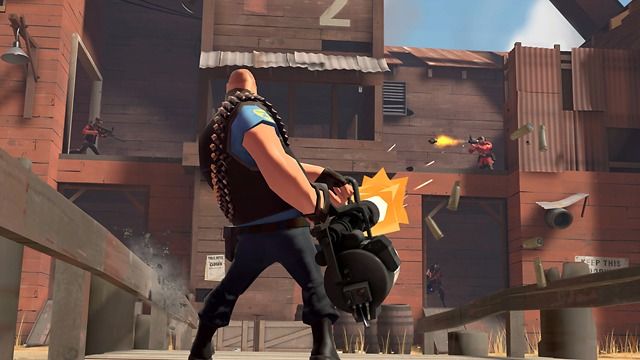 The name-changing limit should go a long way to helping fight the bot problem, as it's not uncommon to see them get renamed multiple times during a match to avoid getting kicked. The same goes for the vote cooldown, which will prevent them from spamming "Kick" votes. However, the update went live a few days ago, and complaints are still pouring in about bots roaming the streets of 2Fort – it looks like Valve still has a lot of ground to cover before the problem is actually solved.
Team Fortress 2 is nearly 14 years old, yet it still manages to land on the Steam charts for most concurrent players every day. Here's hoping that Valve's latest anti-bot measures remove the bloat from its servers and things get back to business as usual.
By that, I mean talking about hats.
Source: Read Full Article