The Big Question: What's Your Favourite Christmas Game?
The holiday season is upon us, finally giving us some time to sit back, relax, and start playing. But rather than catch up on some 2022 releases, December always gets me feeling nostalgic for a game that's tried and tested. Bound to fill me with festive cheer as I dig out the Christmas tree that's older than me, and try not to look at my bank account as I sort out presents.
So this week, we reflect on the games that just scream "Christmas" to us at TheGamer. What are your favourite games to play over the holidays?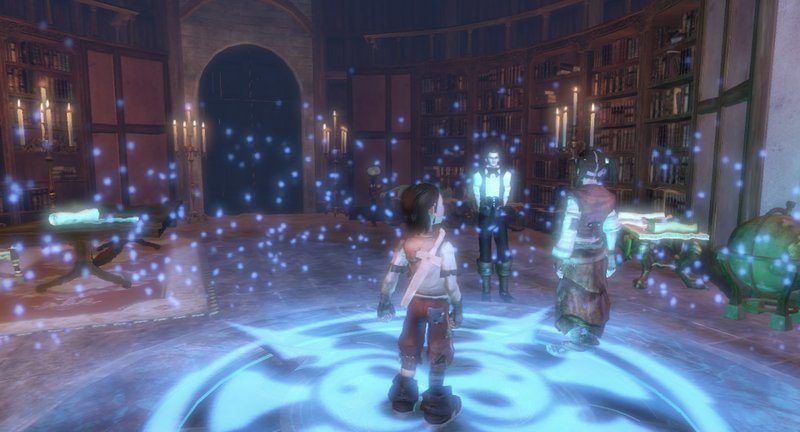 Fable 2
Rhiannon Bevan, News Editor
Christmas is about getting cosy, and there is nothing cosier than curling up in a blanket and starting another Fable 2 save. With lush and inspired visuals that have aged remarkably well, seeing the snow fall on Bowerstone Old Town feels like waking up on Christmas day. Except instead of a present, you get a lifetime of trauma and a quest for revenge. But somehow, whether it's the gorgeous world around you, a fantastic soundtrack, or daft British humour, even that feels cosy. Even outside of the game, putting it on will always remind me of sharing the controller with my brothers on Christmas morning, running around and slaughtering entire towns. No matter how morbid, everything about Fable 2 makes it the perfect Christmas game for me.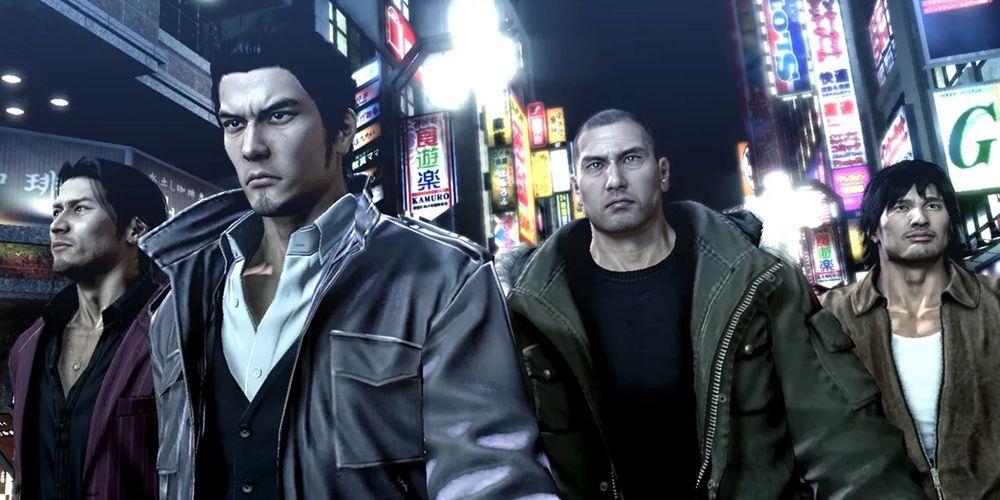 Yakuza 5
Justin Reeve, News Editor
I've always been a huge fan of the Yakuza franchise, but in my personal opinion, Yakuza 5 is the best entry in the series, not least because the game takes place during Christmas. There are surprisingly few games that actually do this even despite the almost ridiculous proliferation of Christmas movies, a fact which makes Yakuza 5 all the more special. You can just enjoy the environments if that's what you're interested in, but the game also features a number of different sidequests with holiday content, so if you're feeling adventurous, you're absolutely able to get yourself into the spirit of the season. When you've gotten through the game, there's always Yakuza Kiwami which takes place during Christmas, too.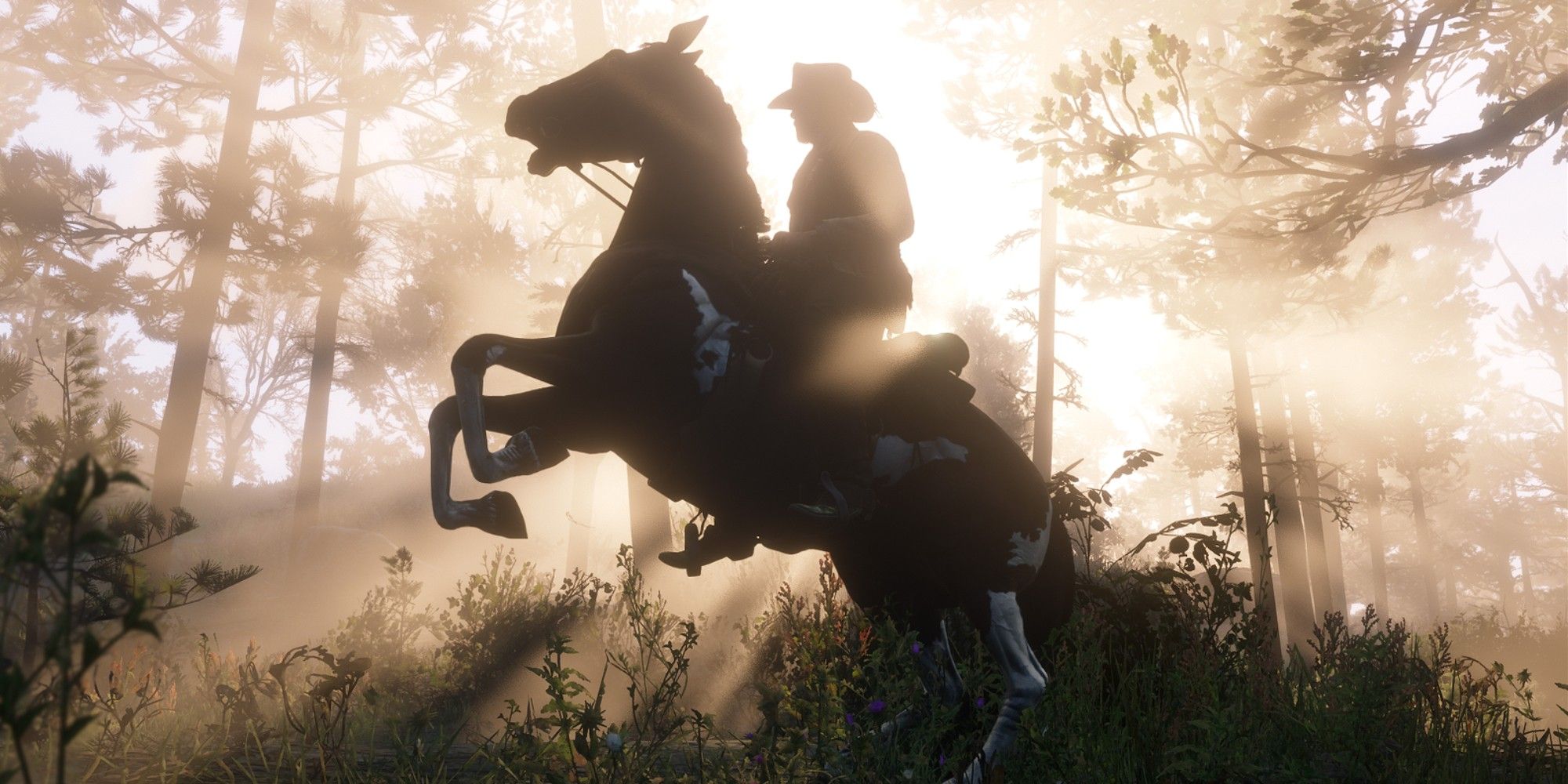 Red Dead Redemption 2
Vaspaan Dastoor, News and Evergreen Editor
What's the hurry? You gotta go somewhere? Sit down and enjoy a pot of dirt-flavoured coffee. Dutch and Micah will be in the same place, waiting for you. Until then, go fishing, hunt a massive bear, rob a train, murder some O'Driscolls – you have nothing to worry about.
And don't forget to bribe your neighbourhood post office to stay on the nice list.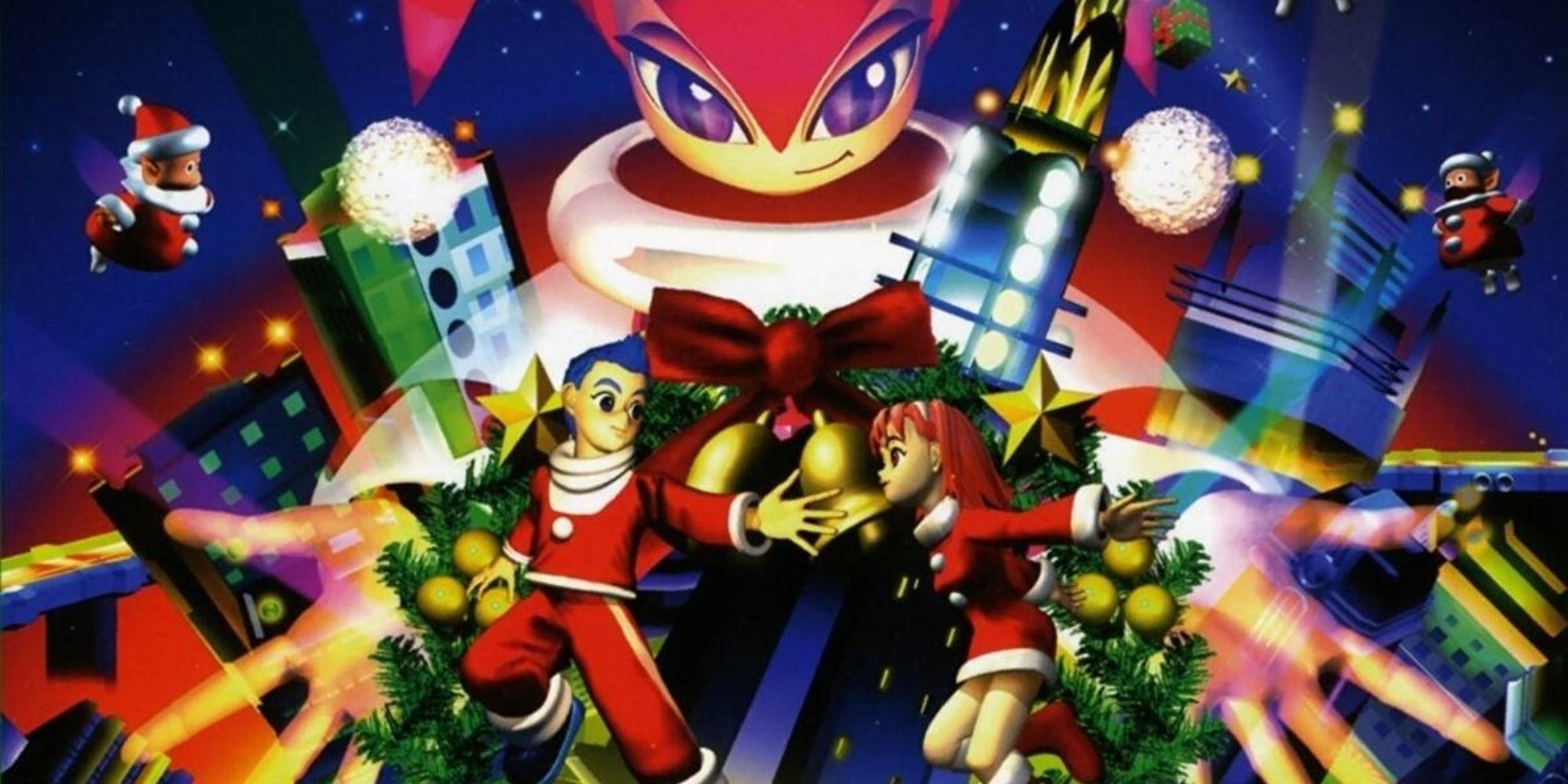 Christmas NiGHTS Into Dreams
Joe Parlock, Tabletop Editor
This may have only been a demo disc for NiGHTS on the Sega Saturn, but no game is a Christmas tradition for me quite like it. Every year, around Black Friday, I think "I should get another Saturn so I can play the original instead of the re-release that doesn't have the Sonic mode…", and then I see the prices and decide against it.
Whimsical, Christmassy, and with a banging '90s Gospel rendition of Dream Dreams, Christmas NiGHTS is probably the best NiGHTS game, and the only one I dig out to replay every December. It's also the only actually Christmassy game on this list so far, so I win this week's Big Question.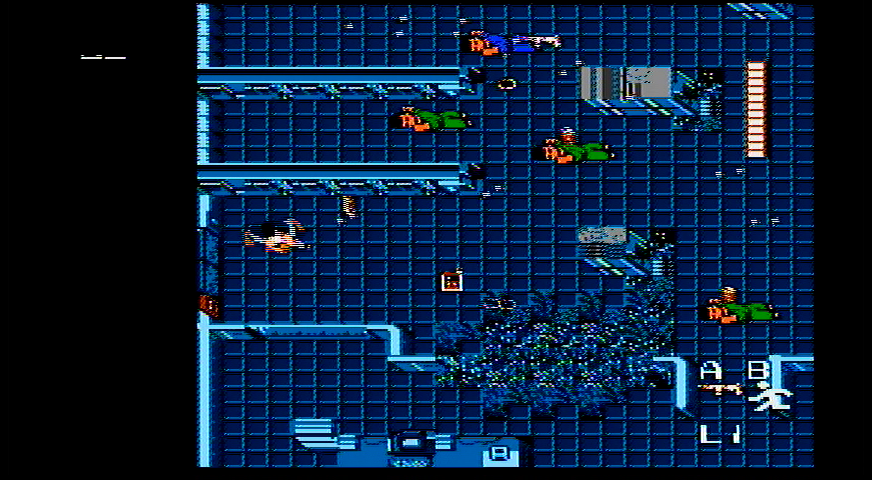 Die Hard (NES)
Branden Lizardi, Evergreen Editor
Everyone loves to make that old argument about whether Die Hard is a Christmas movie. Why can't I do the same for the original NES game? The low-pixel graphics make it a little harder to determine that it's based around Christmas time, nor does the music. I could tell some emotional story about having received the game as a present one year, imbuing me with merry nostalgia, but that'd be a lie. As far as NES games go, it's not bad. Is it a Christmas game? No, not really. I'm just here to argue with people about something inconsequential. And isn't that was the holiday season is really about?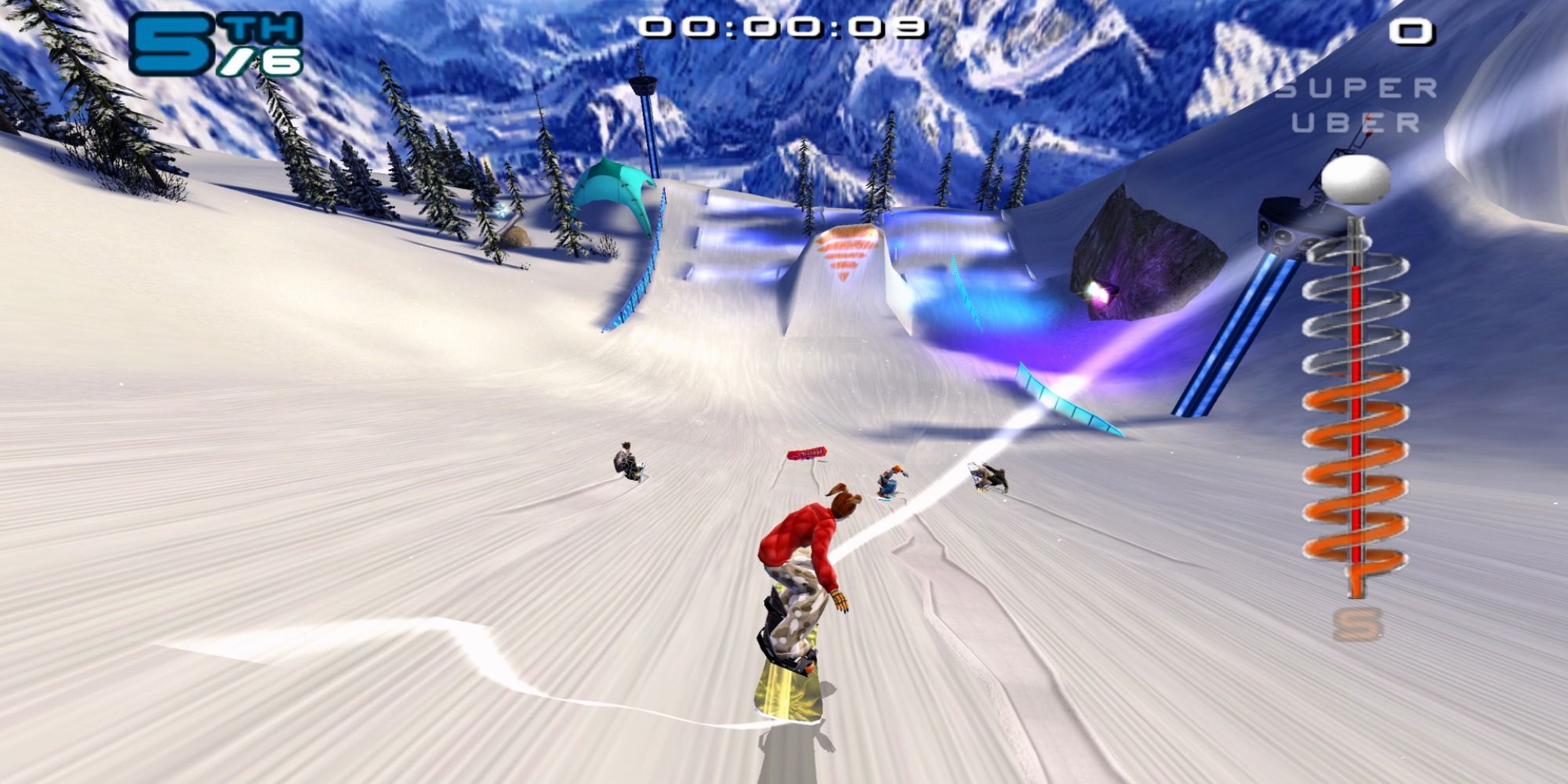 SSX 3
Lu-Hai Liang, News Editor
While Tricky remains my favourite of the SSX series, there is nothing like snowboarding down a mountain on a giant run that takes 25 minutes or more. With SSX 3, EA Big reached a pinnacle for the fantastic, over-the-top snowboarding games. It reminds me of discovering the first SSX, which had been garlanded in the PS2 magazines, in time for Christmas in that first winter I had with the PlayStation 2. The snowy landscapes, changing weather, and awesome soundtrack also puts me in mind of Christmassy vibes. SSX 3 remains one of the greatest games of all time and it's perfectly suited for getting lost in time.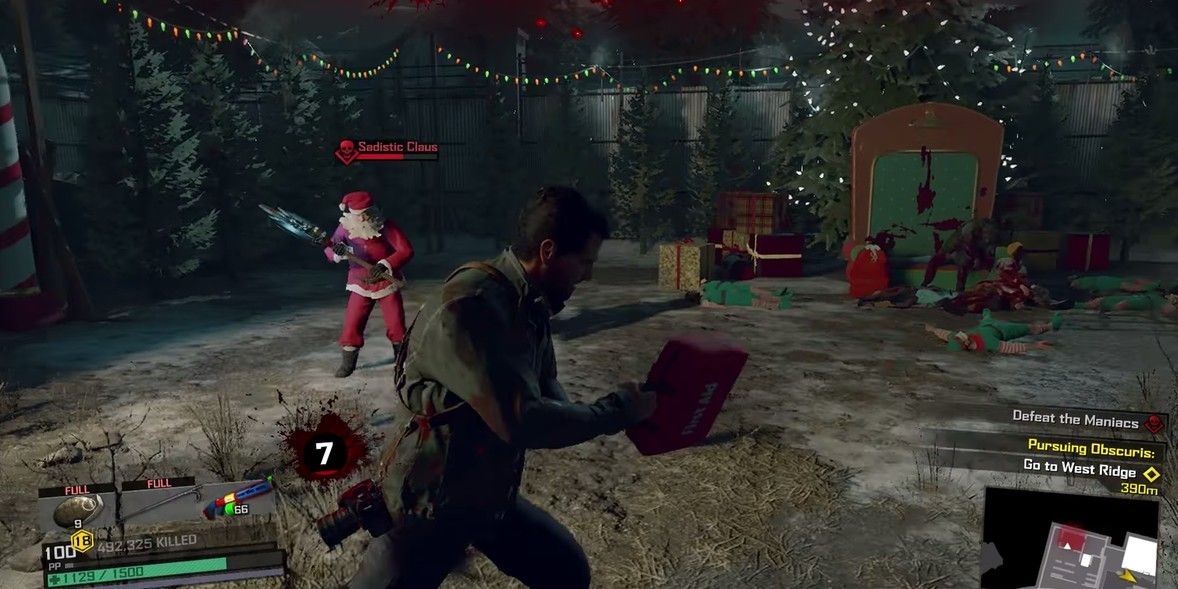 Dead Rising 4
George Foster, Lead News Editor
One of my great gaming shames is that I don't mind Dead Rising 4 so much. It's a far cry from the masterpiece of a first game and its great sequels, but if you just think of it as some kind of spin-off instead of the entry that might have killed the series, it's a pretty fun time. One big reason for this is that it's set during Christmas, so there are a ton of different weapons and outfits to go along with the theme. Willamette really does capture the feeling of being in a shopping centre during Christmas, and running around killing zombies in a Santa outfit is a guilty pleasure of mine I try and come back to whenever December rolls around.
Source: Read Full Article