The First Disney Lorcana Cards Have Been Revealed
Following a reveal last week and a tease for more information at this weekend's D23 Expo, Disney and Ravensburger have revealed the first seven cards from their upcoming TCG, Disney Lorcana.
Set to take on the likes of Magic: The Gathering and the Pokemon TCG, Lorcana's first set, known as The First Chapter, isn't launching until late 2023. That hasn't stopped us from getting a look at some of the cards though, with characters like Robin Hood and Cruella DeVil featuring in an exclusive pack of cards available to Expo attendees.
Elsa, Snow Queen; Cruella DeVil, Miserable As Usual; Stitch, Rock Star; Captain Hook, Forceful Duelist; Maleficent, Monstrous Dragon; Robin Hood, Unrivaled Archer; and Mickey, Brave Little Tailor have all been revealed by Polygon.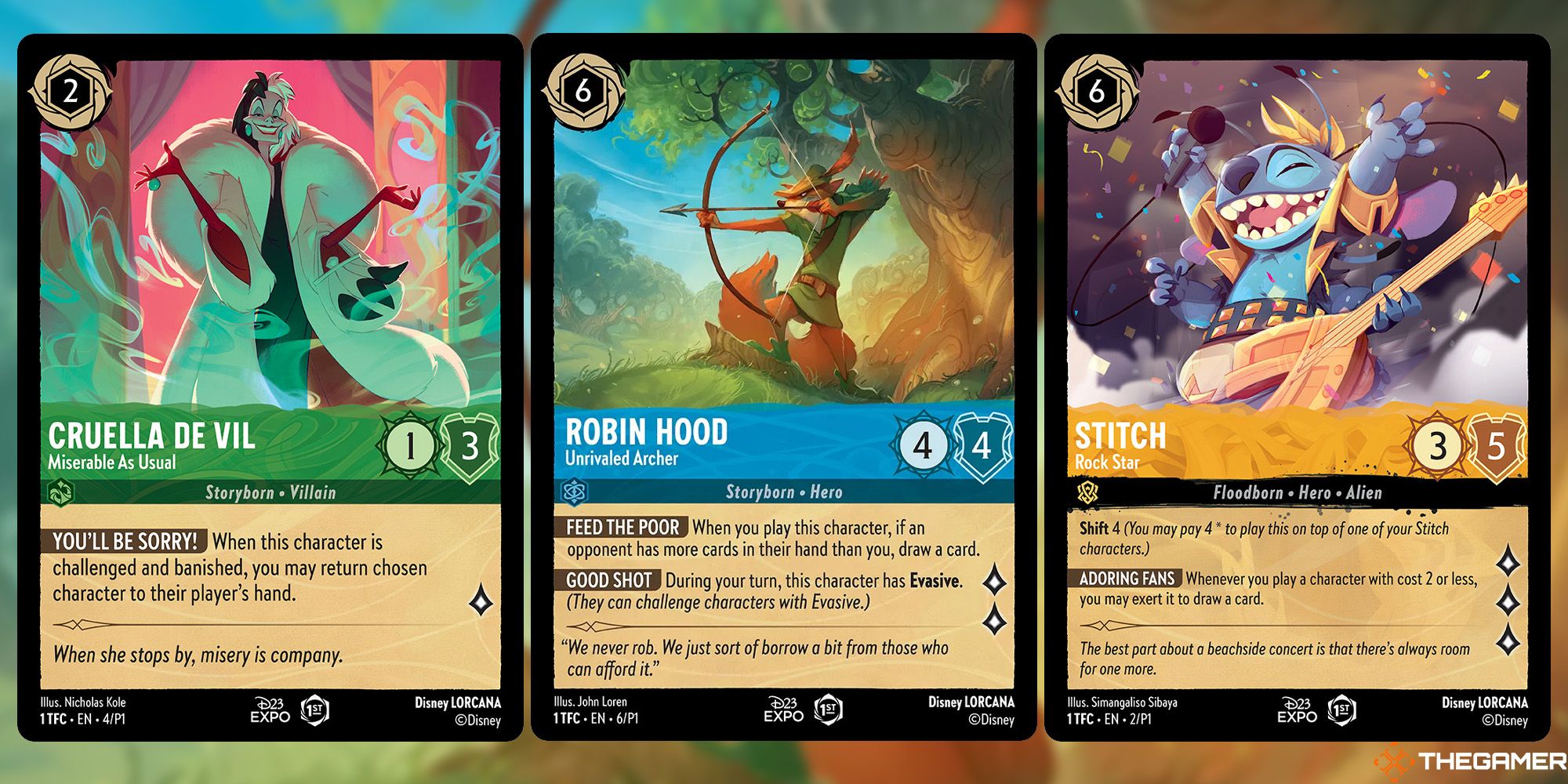 This gives us our first real look at how the game will play, and, despite initial claims that it was aiming for a lower technical complexity than something like Magic or Yu-Gi-Oh!, there's still a lot of similarities between Lorcana and those that came before it to get TCG veterans interested.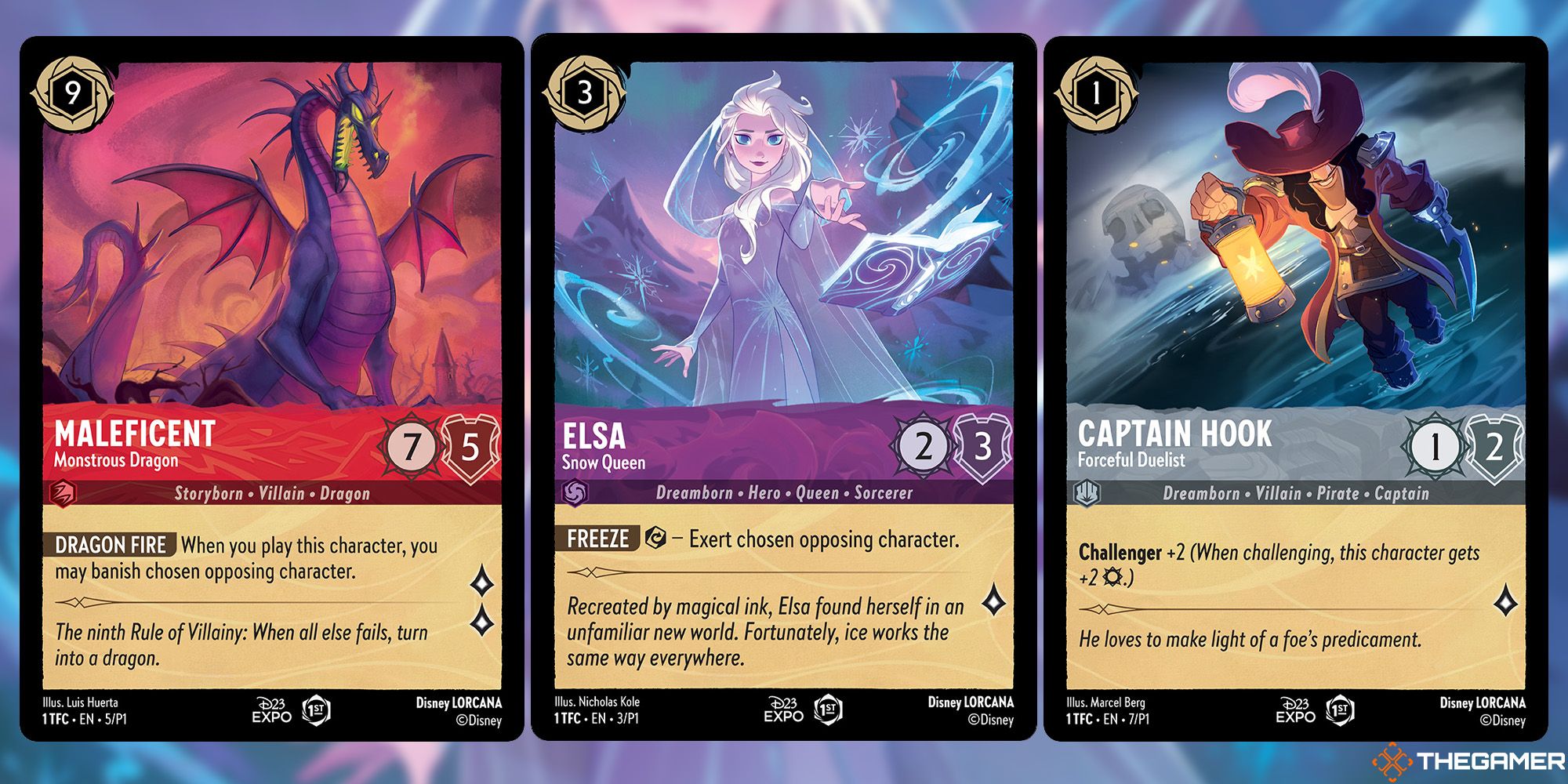 While we can only speculate on some aspects, such as what those white pips to the right of the card are for, others will be immediately apparent to players of other TCG. Elsa's card has an activated ability that taps her to "exert" an opposing character, while "challenging" appears to be this game's take on combat. Stitch even confirms that you'll be able to run decks with multiple versions of the same character in it, with a mechanic that allows you to stack Stitches on top of each other.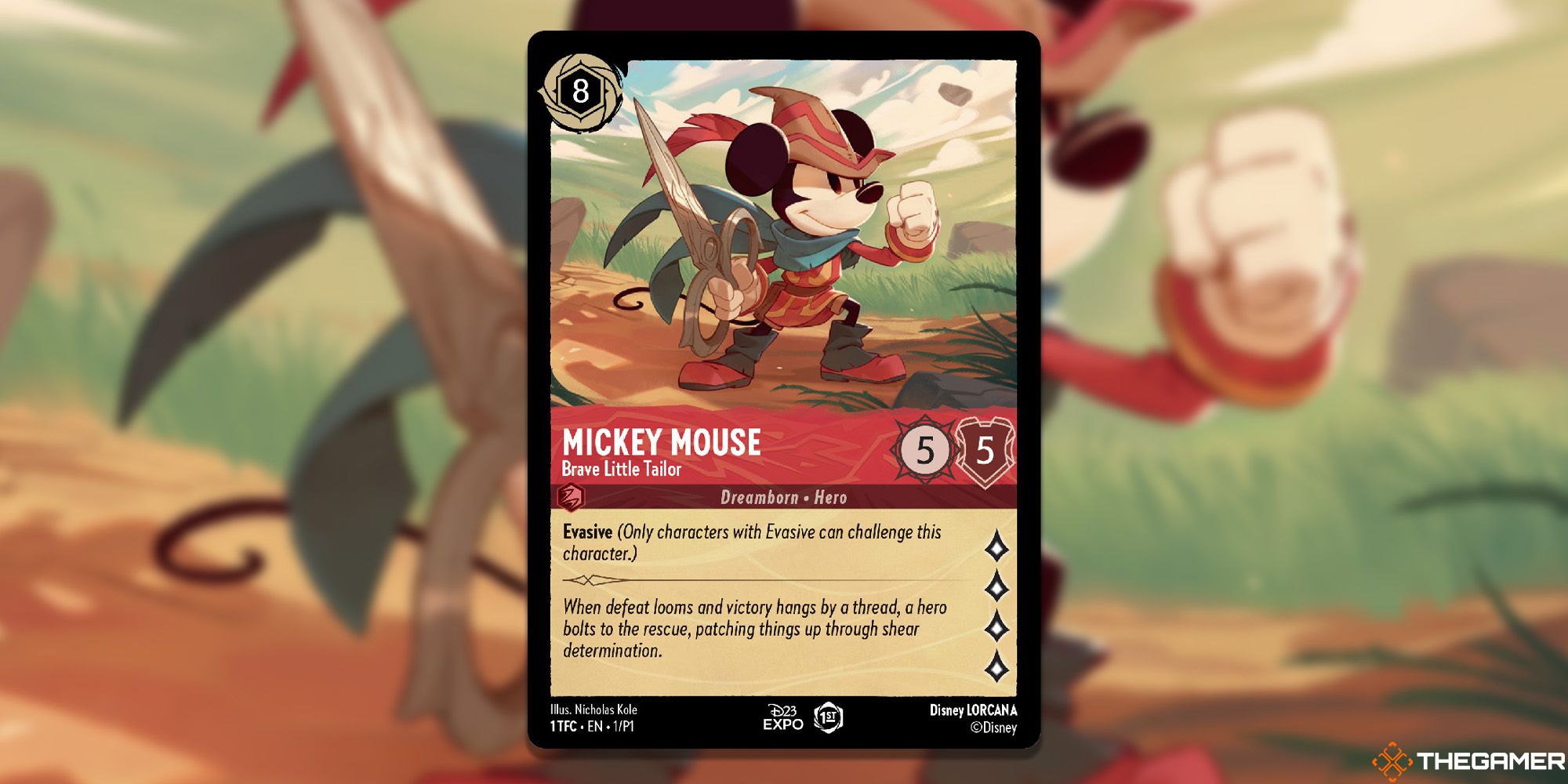 All seven of these cards will be available for $49.95 at the D23 Expo, with a special foiling and first edition and special D23 Expo marks. Mickey Mouse, Brave Little Tailor is also an exclusive for the show, with it being the only card in the list not confirmed to be part of the wider The First Chapter set.
We are due to hear more about Lorcana and its mechanics at the D23 Expo. Otherwise, Lorcana's first set, The First Chapter, launches in Autumn 2023.
Source: Read Full Article