The Legend of Zelda Inspired The Combat In Sakuna: Of Rice and Ruin
Sakuna: Of Rice and Ruin blends side-scrolling action with farming sim mechanics, that also offers a heart-warming tale of belonging. Including its dazzling visuals, this title from Edelweiss has something for everyone, and a recent interview also revealed that its combat was inspired by The Legend of Zelda series.
Sakuna: Of Rice and Ruin is heavily influenced by Japanese mythology, which lends its gods and demons to the game's lore, while making room for original ideas. The titular character is an overindulgent harvest goddess who has been banished to an island rife with demons. Aside from withstanding the elements of the island, Sakuna must battle demons whilst harvesting rice; the source of her power. The protagonist also uses her farming tools as weapons when demon-slaying, however Sakuna's scarf is the unlikely weapon that links her fighting mechanics to The Legend of Zelda.
Related: Weapon Durability In Breath Of The Wild Is Good (And I'm Tired Of Pretending It's Not)
Speaking to Destructoid writer CJ Andriessen, game director Nal highlighted the game's unique approach to combat. "It's rare for [a 2D platformer] to have a combat system based on a fighting game", Nal stated, reiterating the game's inclusion of farming mechanics alongside its combat. In order to push the boundaries of combat even more, the team at Edelweiss wanted to include a robust weapon for the protagonist, which led them to develop Sakuna's Scarf.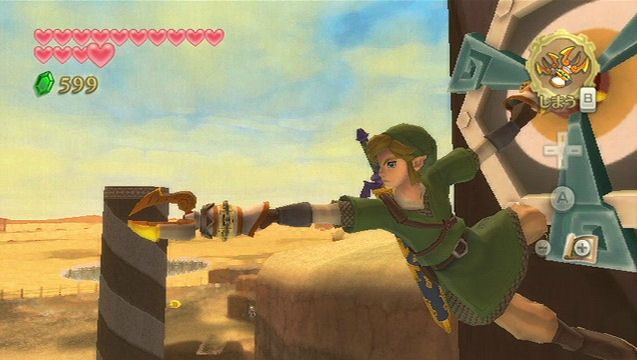 Also known as a "divine raiment," Sakuna's scarf gives her a great advantage on the battlefield. Trying to avoid confining the character to simple combat actions, Edelweiss allowed Sakuna's scarf to propel her around enemies and traverse to different environment levels. "The idea itself came from the hookshot in Zelda," Nal admitted, who wanted to create a defining weapon in addition to the game's basic combat combos. Link's hookshot provided the foundation for Edelweiss to create a powerful weapon, which would serve as an extension of Sakuna in battle.
The Legend of Zelda franchise is about to get a prequel added to its canon in Hyrule Warriors: Age of Calamity. Due to release on November 20, an Age of Calamity demo is now available and will carry saved data over to the main game upon its release. Sakuna: Of Rice and Ruin will also release on November 20 for PS4, Nintendo Switch and PC via Steam.
Source: Read Full Article