The Old Ones Draw Nearer With The First Arkham Horror: Mother's Embrace Gameplay Trailer
Publisher Asmodee Digital and developer Artefacts Studio recently revealed the first look at the Cthulhu mythos gameplay in their upcoming investigative thriller Arkham Horror: Mother's Embrace. The gameplay trailer gives you a brief but informative two-minute look at what you can expect to see and play when the game finally launches, along with describing some of the background lore, setting, and mechanics.
Arkham Horror: Mother's Embrace is an investigative RPG set in the sanity-siphoning realm of H.P. Lovecraft's Cthulhu mythos. The game itself is based on the beloved Arkham Horror board game series by Chaosium (originally) and Fantasy Flight Games. In October 2020, the game was renamed to Arkham Horror from the previous Mansions of Madness: Mother's Embrace to be included in the full line of Arkham Horror games. When the name change announcement was made, it came with news that the game's development had also changed hands, from LuckyHammers (which closed in July 2019) to Artefacts Studio.
ICYMI, Arkham Horror: Mother's Embrace will place you in the Lovecraftian pulp supernatural realm of 1926, in the famous fictional city of Arkham, Massachusetts, the same time and place setting of the original 1987 Arkham Horror board game. The story involves investigating the apparent murder of a famous professor of astronomy, who is found dead in her mansion. You'll choose your Investigator from among 12 of the series' iconic characters, who each have their own strengths and weaknesses, special abilities, and starting inventory items. Through an original story written by Fantasy Flight Games' official interactive writing team, you'll investigate the professor's death along a trail that leads through a cult, nightmares come alive, and questionable science, while also trying to hold on to your sanity.
The gameplay here features a single-player campaign, though the gameplay trailer seems to show you'll be able to select and play with a team of three Investigators. Combat encounters are turn-based, with a wide selection of melee and ranged weapons available to enhance your character's innate abilities with. There will also be powerful artifacts to use, if you can find them, as well as magic spells for those characters with the capacity to wield them. As you work through the game's nine chapters, you'll get to visit some iconic Lovecraftian locations, including Arkham Asylum and the Miskatonic University.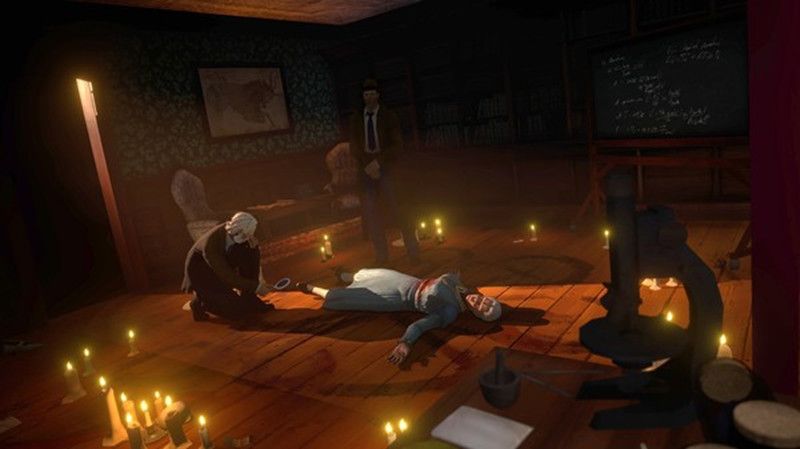 The Steam page for Arkham Horror: Mother's Embrace still has the game listed as 'coming soon', but the more recent gameplay trailer states it has a release date scheduled for some time in Q1 2021. It's also set to be released for the PlayStation 4, Xbox One, and Nintendo Switch consoles. You can track the Asmodee Digital Twitter channel for further updates.
Source: Read Full Article