The Outer Worlds Drops To A Record Low
The Outer Worlds is on sale now for the lowest price it's ever been! So far at least.
We're coming up on 10 months since The Outer Worlds released on PS4, Xbox One, and the Epic Games Store, and while many games would have dropped a few dollars off their sticker price, The Outer Worlds has remained stubbornly expensive. That's what happens when your game wins a bunch of awards.
That said, we're here to report that The Outer Worlds has finally gone on sale. For a limited time, you can grab a PS4 or Xbox One copy from Walmart for 45% off, which drops The Outer Worlds down to just $27. With the money you save, you can use the rest to buy your entire family dinner at the attached McDonald's or something.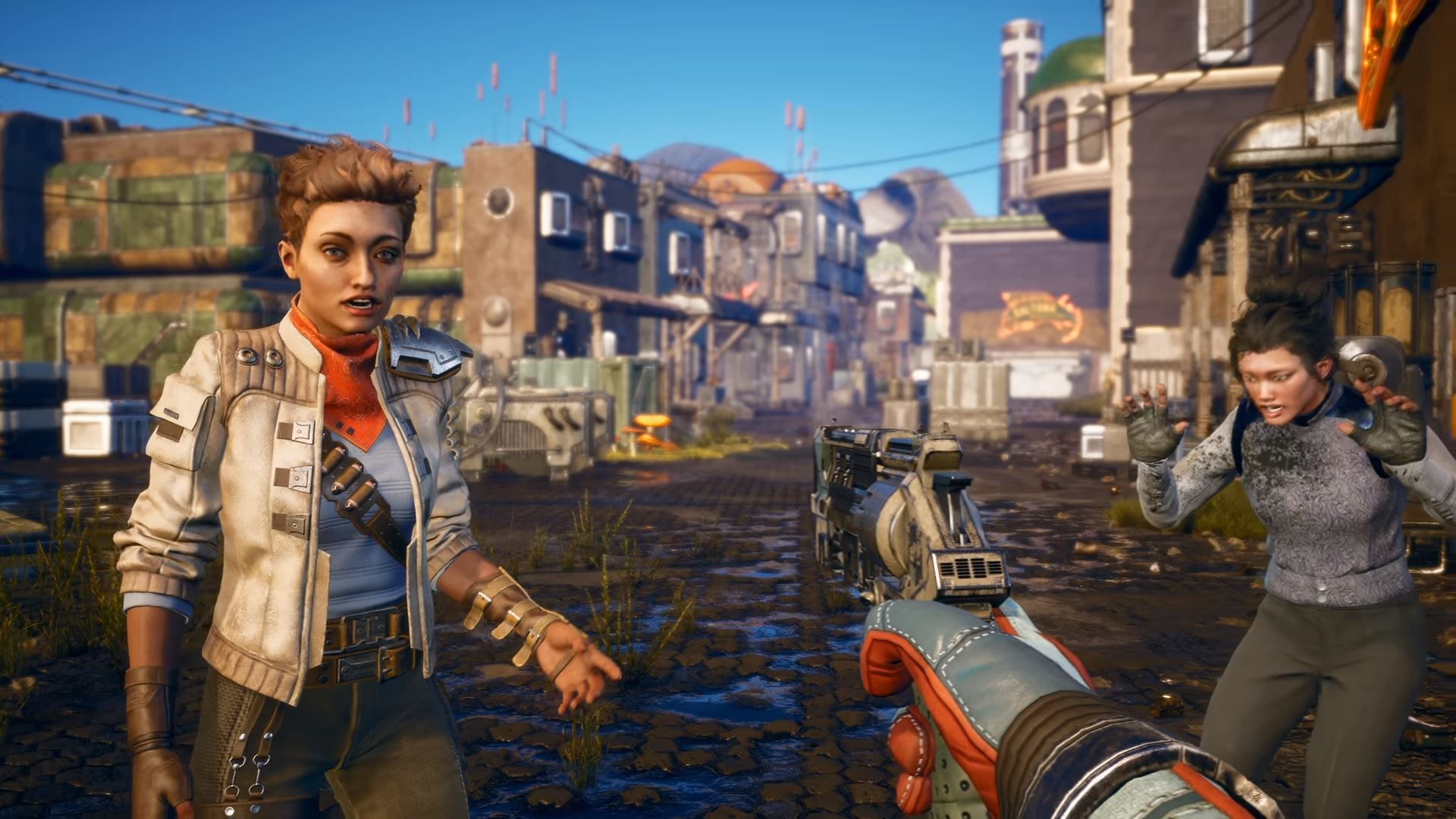 Because the Switch port came out much later, it is sadly not on sale. The PC version of the game, available from both Epic and the Microsoft Store, is also still at full price. Unless you have an Xbox Live Gold subscription, in which case you can nab The Outer Worlds for 40% off (or $35.99 if you need someone to do the math) from the Microsoft Store.
Steam is still waiting for The Outer Worlds to arrive later this year. We suspect it'll be in October, but the release date still isn't official on Valve's platform.
Console players that have been patiently waiting to pick up The Outer Worlds really should do so soon. The game is getting its first DLC in September that will add a brand new story along with new characters, new weapons, new enemies, and a brand area called the Gorgon Asteroid–hence the DLC name, Peril of Gorgon.
Take a look at the trailer below to get a taste of what's in store.
And for those who love representation in their games, The Outer Worlds recently won a 2020 GLAAD Award for Outstanding Video Game thanks to the diverse representation of characters featured in the game. Especially Pavarti, the asexual engineer that was modeled at least partially after the game's writer.
Source: Read Full Article