The Real Lady Dimitrescu Reveals Herself To The World
The release of Resident Evil Village seems to be another success for Capcom so far. Early reviews were overwhelmingly positive, but most importantly, eager fans are now able to spend some quality time getting killed by Lady Dimitrescu. However, none are likely more excited than actor Maggie Robertson, who finally relevels that she's the talent behind the tall lady.
Robertson revealed her involvement with the game in a snap of her in a more casual Dimitrescu-esque get-up, looking every bit as tall as the 9'6" vampire that has stolen the hearts of thousands.
In behind the scenes footage shared on her Twitter, we see how Robertson provided both motion capture and voice acting for Alcina Dimitrescu. From what the actor is sharing on social media, she seems to have had a whole lot of fun bringing the new big bad to life, and says she is "blown away" by the response from fans. In a tweet, she admits it was hard to keep her involvement with the game under wraps amid all the hype, also adding that she's looking forward to seeing more fanart and cosplay of her character.
However, Robertson isn't the only person giving the tall vampire lady life. While the movements are all hers, the likeness comes from actor/stunt double Helena Mankowska. Incidentally, this isn't Mankowska first soirée with the franchise, having been Mila Jovovich's stunt double in the first film spin-off.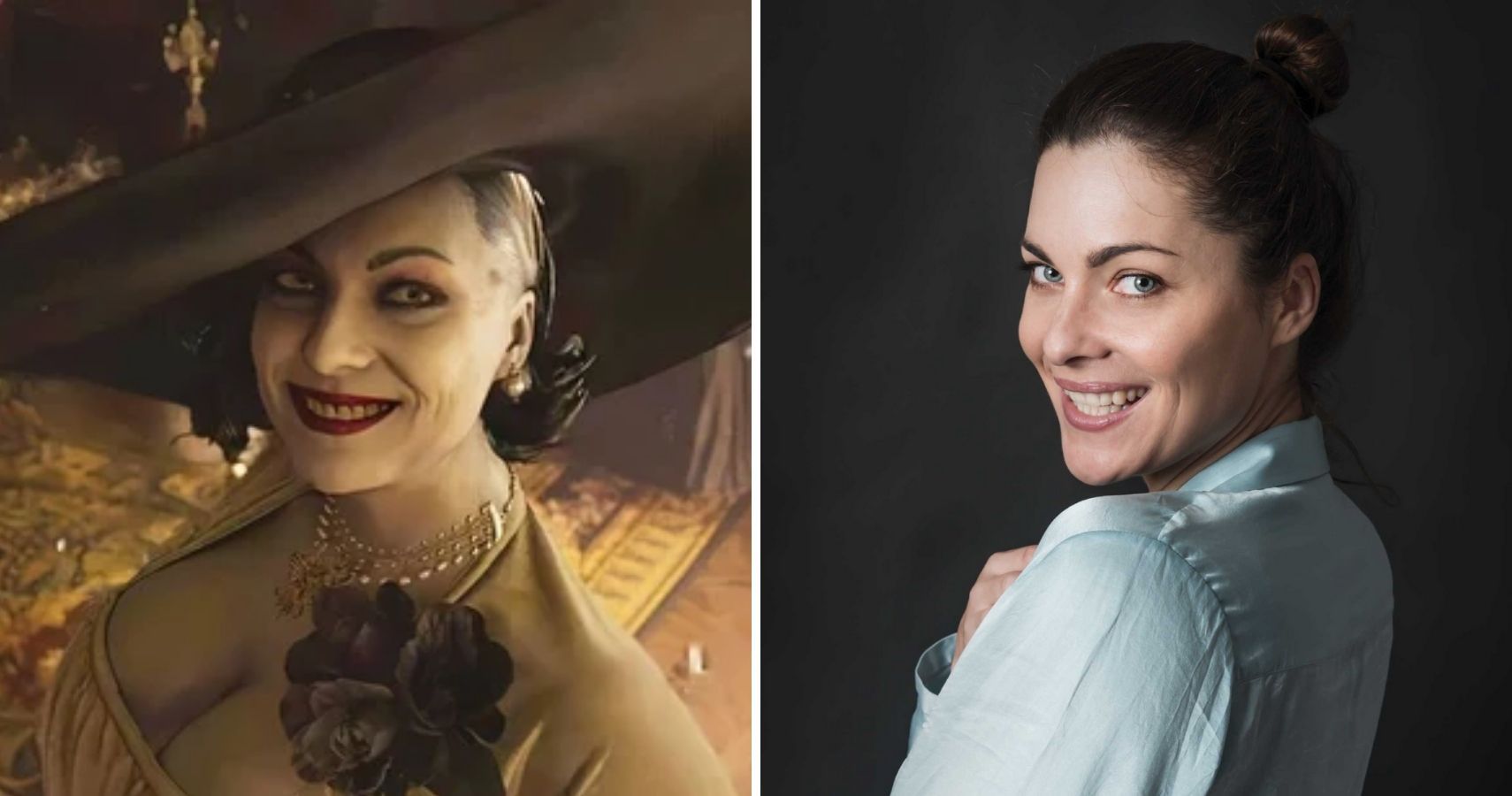 On her new account, Robertson also paid tribute to Resident Evil Village co-star, Jeanette Maus, who sadly passed away this January aged just 39. Maus plays multiple characters in Village, most noticeably Cassandra Dimitrescu – Lady Dimitrescu's daughter. On her passing, Robertson remembered who she describes as "an incredible force of nature". She went on the say: "Jeanette was taken from us too soon and it pains me that we can't share the excitement of this day with her. It was such a privilege to know you, Jeanette."
According to her IMDB, this is Robertson's first video game acting gig, and her fourth acting credit overall. She's also appeared in regional theatre across Washington, D.C.
Resident Evil Village released May 7, and is available on PS4, PS5, Xbox One, Xbox Series X/S, PC and Stadia.
Source: Read Full Article