The Sims 4 – High School Years: How To Become A Simfluencer
Quick Links
Explore the Simfluencer side hustle with the High School Years expansion pack. This Sims 4 expansion brought a lot to the table, gameplay-wise. If you're more of a gameplay player than a builder or a CAS player, then you'll definitely enjoy everything it has to offer and add to your Sims' personalities.
In this guide, we'll go over the new Simfluencer career/side hustle so you know exactly what you're getting yourself into. So, keep reading to learn more!
The Simfluencer Career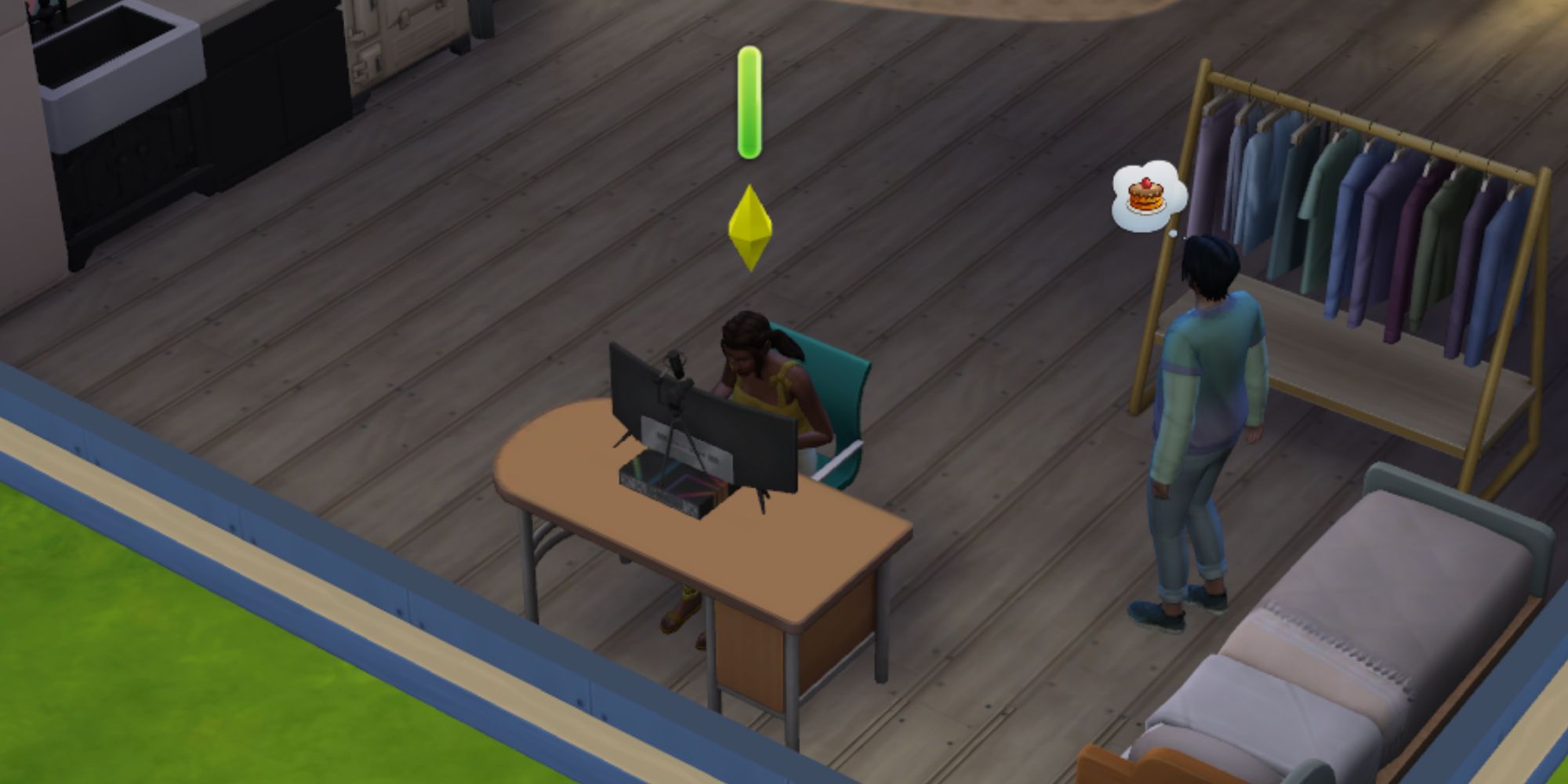 The Simfluencer career won't take up a lot of your Sim's time, which is exactly why it's considered a side hustle and not a full-time job. Therefore, if your Sim tends to be busy oftentimes taking care of their children, gardening, and fixing objects around the home, for example, this is just what they need as a relaxing job.
You can become a Simfluencer by joining the Simfluencer career just like you'd do with any other career path, opening your Sim's phone, and selecting the 'find a job' option.
Then, simply scroll down to find 'Simfluencer'. Next, you'll have to choose between the day shift (5:30 am – 7:30 am) and the night shift (9 pm – 11 pm) and you'll be able to either work from home or go to work. You are ineligible for vacation as a Simfluencer, but you have Sundays and Wednesdays off and you can always call in 'sick.'
Career Levels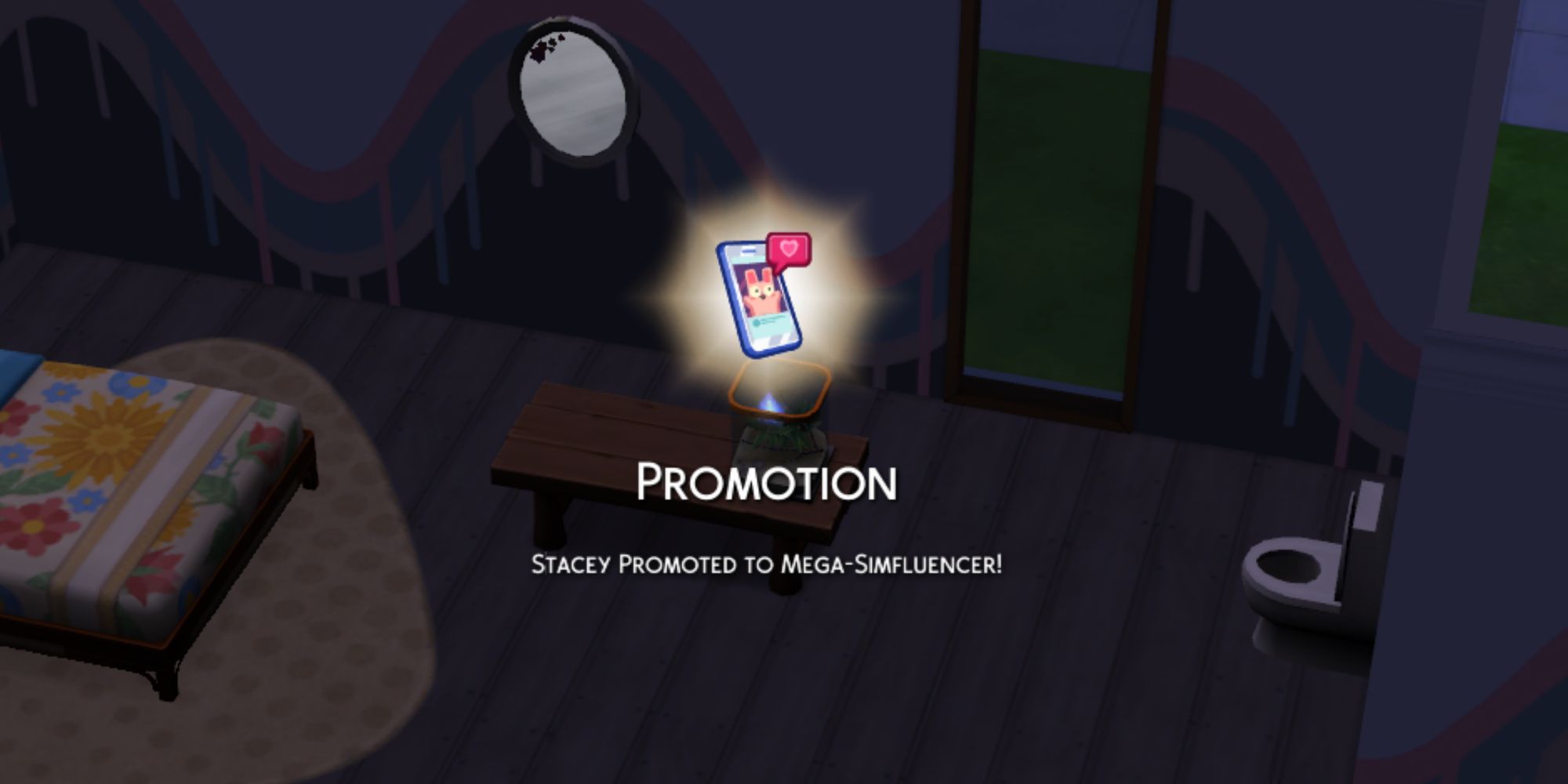 The first step in your career as a Simfluencer is as a Nano-Simfluencer: You'll get 36 simoleons per hour and you can get promoted once you reach Level 2 in the Entrepeneur the Charisma skills. There are only three career positions available, meaning that you can only go up the corporate ladder twice.
Once you reach Level 2, you'll become a Macro-Simfluencer, which will require you to get Entrepeneur and Charisma to Level 4. Here you'll be earning 55 simoleons per hour.
Lastly, you'll be able to become a Mega-Simfluencer once you reach Level 3. You'll receive 74 simoleons an hour and as a Mega-Simfluencer, you'll occasionally receive commercial gifts in the mail. Your schedule will never change as you progress, only how much you earn.
You might also want to consider reaching the max level of the Entrepeneur skill (Level 5) since it'll increase how much you earn per hour on a job. If you're a Mega-Simfluencer, you'll go from 74 simoleons per hour to 96 simoleons per hour.
Just A Tip
If you want to get promoted faster, you should always complete your daily work task of posting a review. You can do this by clicking an object and selecting the "Make Lifestyle Review" interaction. It won't appear on everything but you should try it on anything that seems review-worthy to get it a try. Once you've written the review, open your inventory and a hard drive will appear, all you have to do is upload it.
Source: Read Full Article