The Switch Is On Track To Become Nintendo's Most Popular Home Console Ever
It may be hard to recall but when the Nintendo Switch launched in March 2017 it provoked some uncertainty and doubt. After all, its predecessor, the Wii U, had also been a home console with an in-built screen, but that had sold quite poorly for the Kyoto-based games company.
That seems but a distant memory now that we know the Switch has turned into an incredible success story for Nintendo. In fact, the Switch looks to be on track to become Nintendo's most popular home console ever, even beating out the phenemonon that was the Wii.
According to sales estimates by VGChartz, the Switch was the best-selling console – with 1,314,674 units sold – for the week ending December 18. This means the Switch has now sold an estimated 100.72 million units over its lifetime. This puts the console in rare company. Only the PS1, PS2, PS4, and Nintendo Wii have crossed the 100 million mark.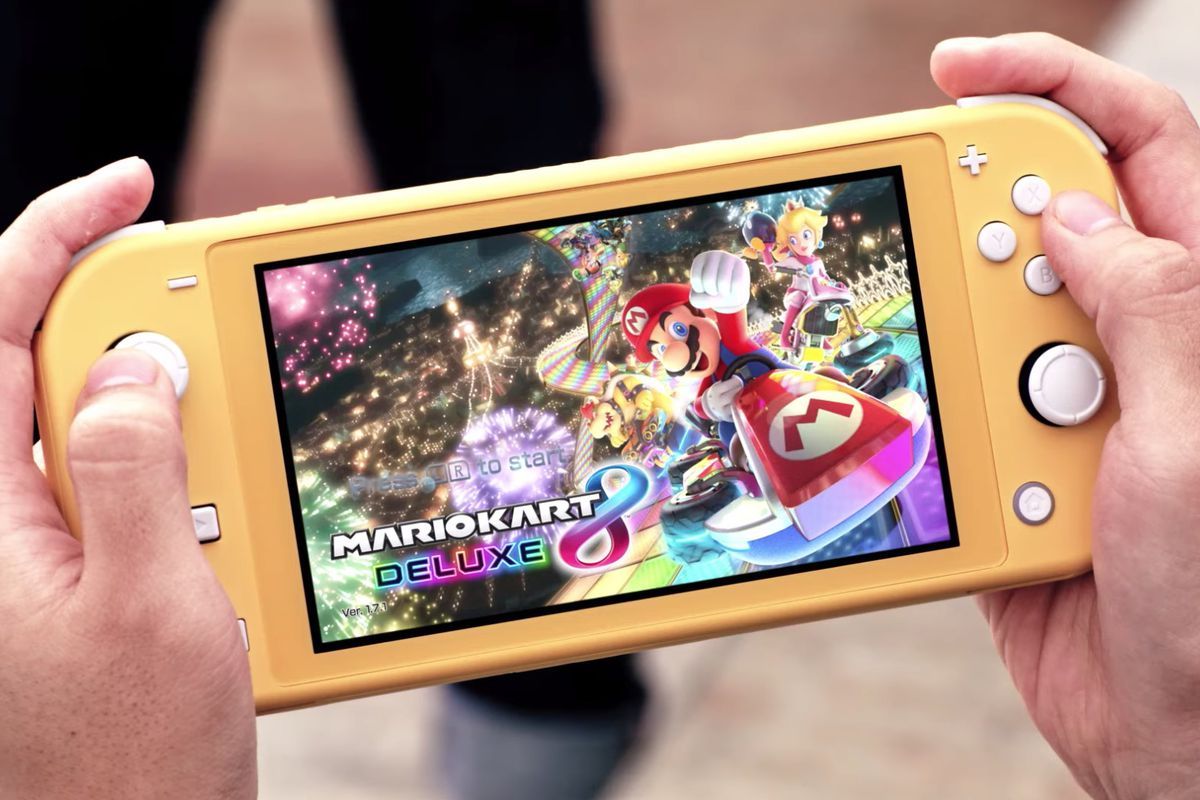 The Switch was helped early on with upgraded versions of Breath of the Wild and Mario Kart 8, which were originally Wii U games, attracting fans. But the system's popularity soared when the likes of Monster Hunter Rise, Pokemon Sword and Shield, and Animal Crossing: New Horizons launched in the past couple of years.
The innovative form factor of the Switch – with its mix of portability, multiplayer, and docking features – has been a hit, while its success has drawn third-party developers into porting over popular titles. Switch owners have been treated to the likes of The Witcher 3: Wild Hunt, Doom, and Skyrim being squeezed onto the little console.
Nintendo has also been canny, adding new models to the Switch line-up, such as the Lite and OLED versions. All this has seen the Switch become a frequent best seller, often outperforming its Sony and Microsoft console rivals in sales despite being a much less powerful machine.
While the Wii remains slightly ahead of the Switch, with the 2006-launched console standing at 101.53 million units sold over its lifetime, it seems very likely that the Switch will soon surpass it to become Nintendo's most popular home console of all time.
However, it won't be Nintendo's most popular games system ever as the Nintendo portables the DS and Game Boy are still ahead. Time will also tell if the PS4 and PS2 need to worry if the Switch will take the crown as the all-time best selling home console since the Sony machines stand at more than 115 million and 157 million units sold, respectively. But crossing the 100 million mark, for the Switch, means Nintendo is clearly onto a winner this time.
Source: Read Full Article