Tom Hanks Is Sharing His Love Of Trivia In An Apple Arcade Exclusive Game
If you're a fan of trivia games and Academy Award-winning Hollywood star and overall beloved actor Tom Hanks, then boy do I have the game just for you.
We're talking about the oddly named Hanx101 Trivia, a game that is available exclusively on Apple Arcade, the video games subscription service for iOS, macOS, and tvOS users. It seems to be a bit of passion project for the Hollywood actor, as he narrates the game and the PR for the title leans heavily on his involvement.
Tom Hanks has featured in some of the most successful and popular Hollywood movies from the 1980s onward. He's been in such beloved films as Big, Sleepless in Seattle, Forrest Gump, Saving Private Ryan, Toy Story, Castaway, The Terminal, Catch Me If You Can, and most recently, Elvis, to name but a few among a stacked filmography. But now he is lending his name and voice to a video game that could well be among his finest roles (I kid of course).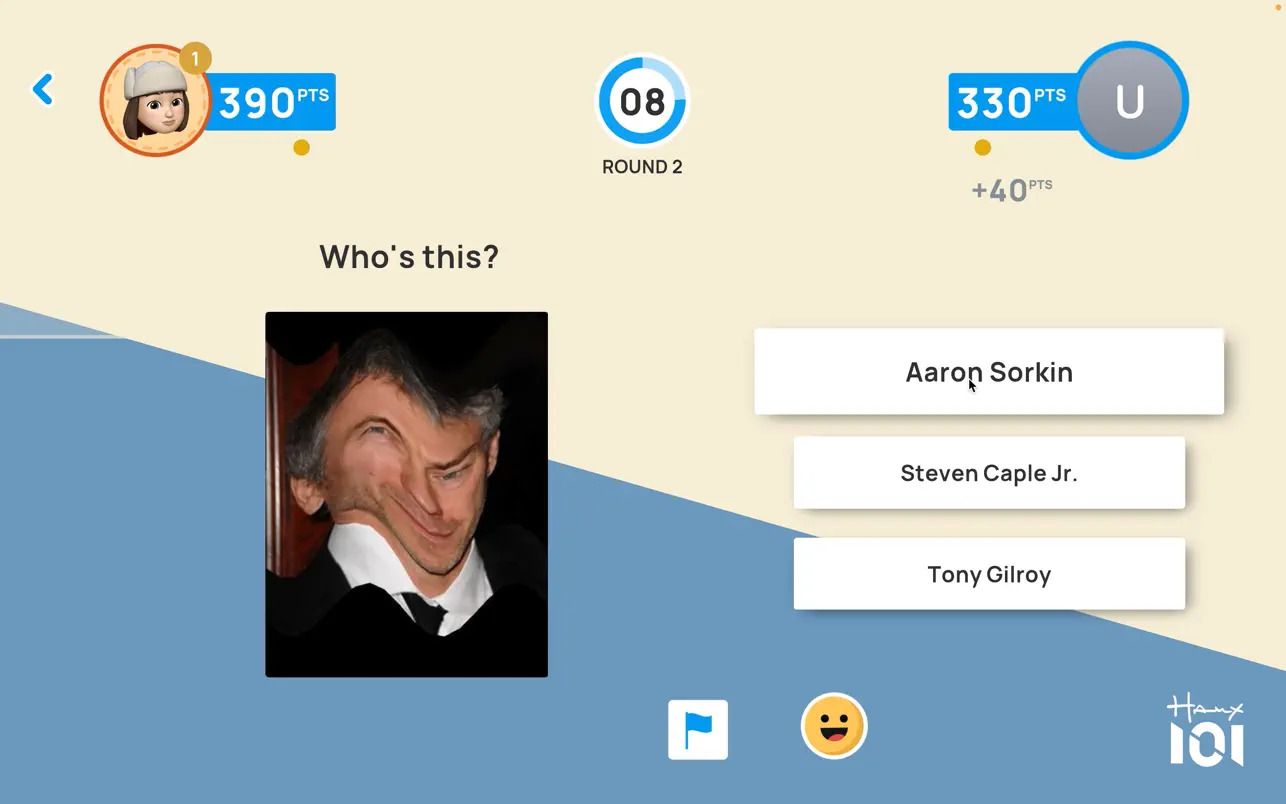 Developed by Blueline Studios, Hanx101 Trivia launches September 2 on Apple Arcade, and it'll be the first trivia title on the games service. You aren't just answering questions about Tom Hanks though, which is probably disappointing news to Hanks fans, but rather a variety on many different topics with tens of thousands of questions. It also touts that you'll "learn a new fun fact every time you play".
The Verge reports that the game is being marketed as "a way for Tom to share his love and passion for trivia with his fans, casual gamers, trivia aficionados, and YOU". It's a bit of a surprise to find that Hanks is such a trivia fan, although perhaps somehow not that surprising.
There are different modes too with a head-to-head competition mode, team mode, and a Hanx101 mode where you have to get a high score while answering 101 questions. There are unique formats and from the looks of screenshots (as shown above), these could be kind of wacky and fun?
Those interested can play Hanx101 Trivia from this Friday September 2 provided they have an Apple Arcade subscription. Those who don't can often access a free trial of the service from their iOS device if they haven't given it a go before.
Source: Read Full Article