Tomb Raider Movie Sequel Put On Ice, Lara Croft Actress Says
Alicia Vikander, who played Lara Croft in the latest live-action Tomb Raider movie, has revealed that the sequel is currently in limbo due to Amazon and MGM's deal.
Video game adaptations are making a comeback lately, but Tomb Raider fans have been left in the cold for several years now. After Tomb Raider was released in cinemas in 2018, many expected the sequel to arrive shortly after, but it has faced numerous problems during pre-production, such as a change in directors. With Vikander's update (via Entertainment Weekly), it seems that the film won't be entering full production anytime soon.
"With the MGM and Amazon buyout, I have no clue," Alicia Vikander commented on when Tomb Raider 2 should be expected. "Now it's kind of politics. I think Misha [Green] and I have been ready, so it's kind of in somebody else's hands, to be honest."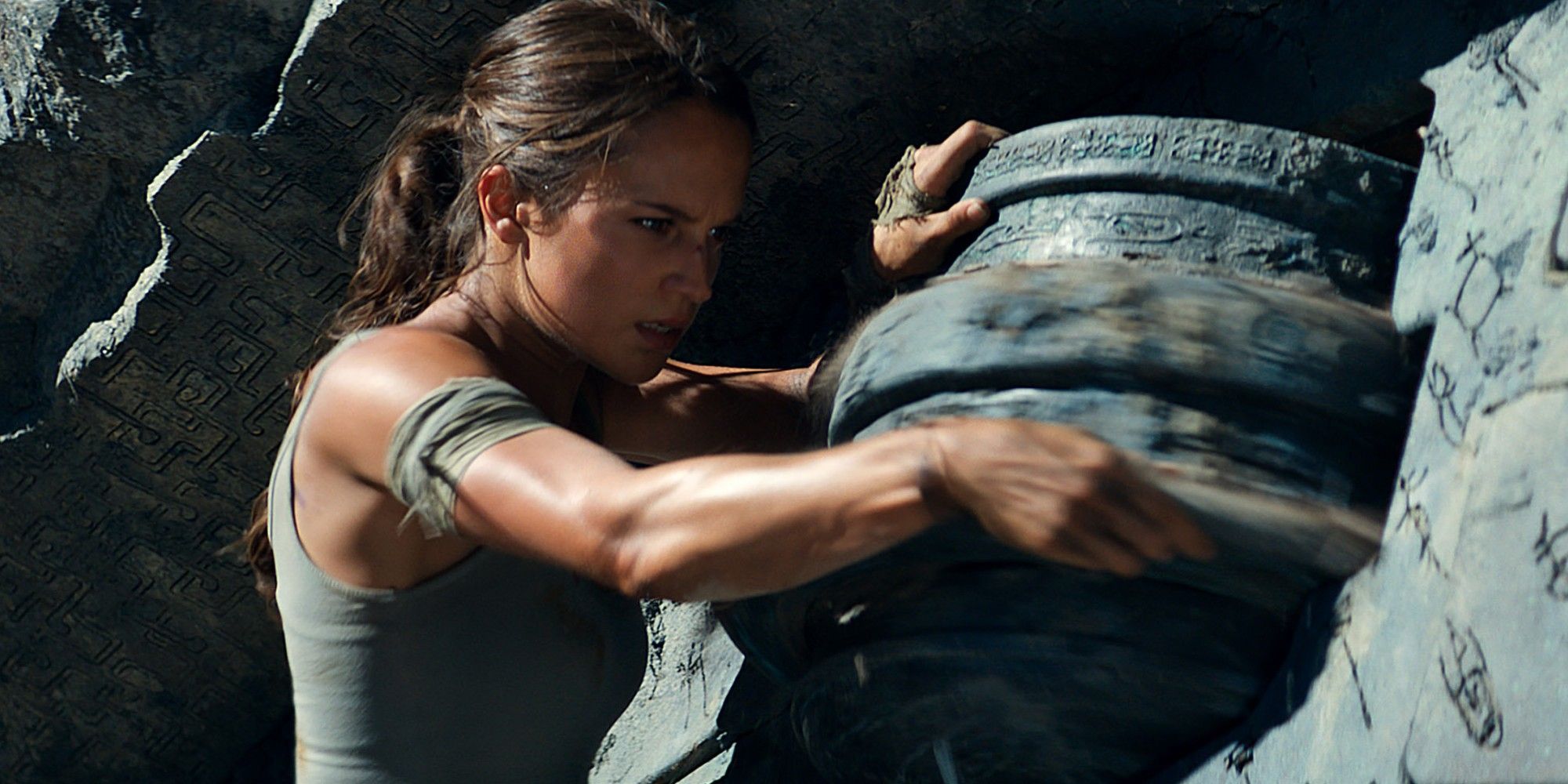 Amazon acquired MGM Studios for over $8 billion last year, announcing that the company's decades of film-making will perfectly complement Amazon's focus on TV shows. While Prime does release its own big-screen original movies from time to time, its success has mostly come from its series, meaning the continuation of Tomb Raider doesn't really fit into its strategy. From what Vikander said, the project isn't cancelled but still remains a big uncertainty.
Initially, the Tomb Raider movie sequel was planned to hit screens in 2021, but since the original release wasn't too much of a box office success, grossing $274 million worldwide, the follow-up certainly wasn't a priority for MGM. Previously, Vikander said she had a lot of fun discussing "big action set pieces and stunts" for Tomb Raider 2 with director Misha Green, but it seems little has changed since then.
Considering all of the above, it's possible we might get the next Tomb Raider game even before we see the next on-screen adaptation. Earlier this year, Crystal Dynamics revealed the team has "just started development" on the next game using Unreal Engine 5.
Source: Read Full Article