Tsushima Island Selling Official Ghosts Of Tsushima Merchandise
It's easy to forget thanks to Ghost of Tsushima's beautiful scenery, but Tsushima isn't just some fantasy island set in feudal Japan. It's a real place that still exists today. It's also an island that has seen its tourist industry devastated thanks to the COVID-19 pandemic. But Tsushima tourist association has a plan to get things back on track, and that plan leans heavily on Sucker Punch's hit game, Ghost of Tsushima.
The Tsushima Local Promotion Association (via ResetEra) has announced it'll begin selling officially licensed Ghost of Tsushima merchandise starting on April 29. A special booth will be set up inside the gift shop at Fureaidokoro Tsushima, which is Tsushima Island's sightseeing information center.
The announced merchandise includes the usual suspects such as t-shirts, hoodies, button-down shirts, socks, mugs, and patches, but you can also get accessories like scarves and bandanas. There are also sticker skins available for PS4's and DualShock 4 controllers. Designs range from the official Ghost of Tsushima logo to the arrowhead Sakai family crest. Official merchandise is being provided by MSY's gaming culture brand, Grapht Gaming Life.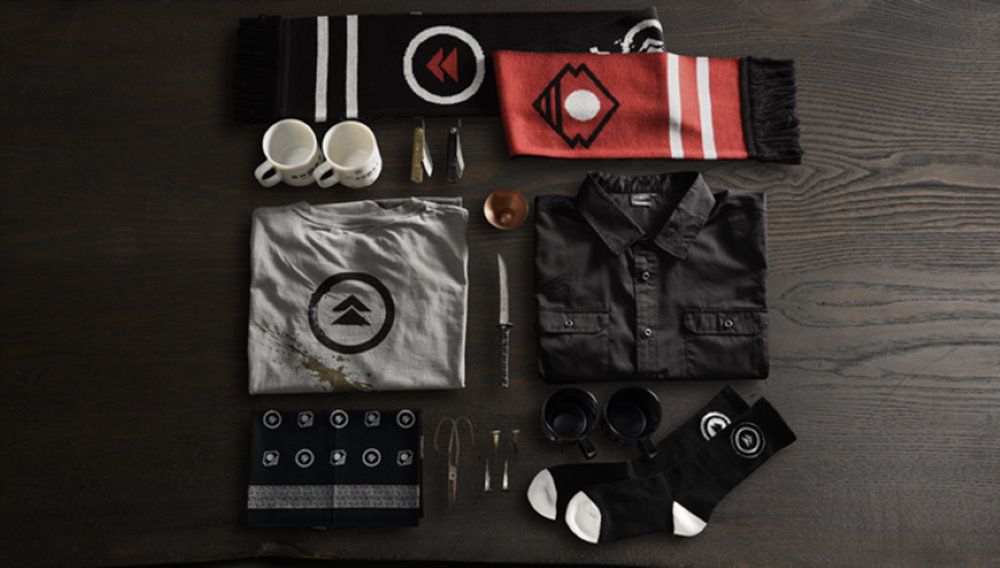 On its official site, the Tsushima Local Promotion Association confirmed that the idea here is to attract tourists to the island by further associating it with Ghost of Tsushima.
"The situation is that tourists are not attracted to Tsushima," admitted the Association in a statement. "We hope that fans of [Ghost of Tsushima] will take this opportunity to visit Tsushima, dress themselves in goods, and enjoy not only the game work but also the actual 'Tsushima' that is the stage of [Ghost of Tsushima]."
Unfortunately, Japan is still not allowing foreign tourists into the country due to COVID-19 restrictions. Pricing and foreign shipping were also not announced, so this seems to be aimed at attracting domestic tourism.
Although work has officially stopped on Ghost of Tsushima, with future support limited to bug fixes and priority issues, Sucker Punch is still working on creating a Ghost of Tsushima movie adaptation. Takashi Doscher was recently confirmed to be writing the film's screenplay, although it seems that the live-action adaptation is still many moons away from an official release date.
Source: Read Full Article