Two Point Campus Delayed To August 9
Two Point Campus was set to release on May 17, but it has now been pushed back three months to August 9.
It's set to launch on PC, PS4, PS5, Xbox One, and Xbox Series X/S at £34.99. While it has been delayed, you can still pre-order it right now, or you can dive into Two Point Hospital and get a taste of what's to come. Nothing says Easter like squeezing money out of some patients, eh?
Two Point Campus is a follow-up to Hospital, if you hadn't guessed, and both are simulation games where you build up a series of hospitals and university campuses -hence the names. "Build the university of your dreams with Two Point Campus, the sim with a twist from the makers of Two Point Hospital," the description reads. "Build, hire staff, and run an academic institution packed with wild courses."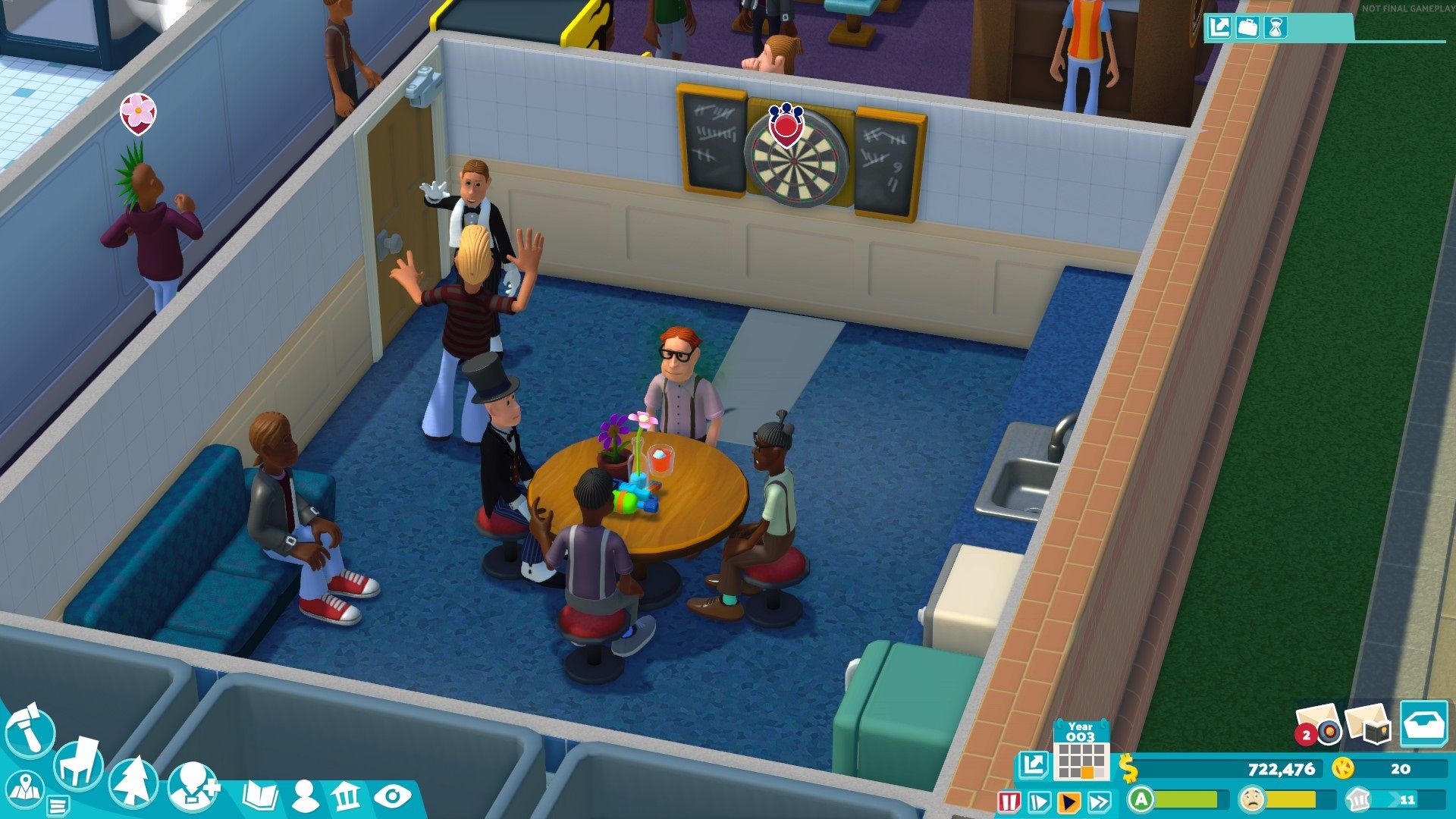 You can be more aesthetic and make a pretty campus, one that the students will be happy to visit every day, or you can throw beauty to the wayside and create a dystopian boarding school from the Victorian era where the courses teach students all kinds of useless mumbo jumbo. The better you do, the more you can build up your campus. Think Sim City with a narrower focus.
While you wait, you can sign up to Two Point County, a self-described "all-in-one destination for all things Two Point Campus." If you join the mailing letter, you'll get updates, be able to join giveaways, and even the opportunity to earn exclusive in-game rewards when it does launch later this year. Oh, and a golden toilet. The return of the golden toilet, even.
In other simulation news, Lawn Mowing Simulator has added a brand new DLC which gives the game a Jurassic flair by bringing dinosaurs to your front garden. If ever got bored by mowing the lawn, throw a T-Rex or two into the mix. It'll spice up the grass slicing.
Source: Read Full Article