UK MPs Call For Action Against PS5 And Xbox Series X Scalpers
PS5 and Xbox Series X scalpers will certainly be getting a lump of coal in their stockings this year. With an uncanny amount of resellers offering Sony's and Microsoft's next-gen systems for astronomical prices, UK politicians have now called for legislation to prevent this daylight robbery from continuing.
Yesterday, six Scottish National Party MPs called an Early Day Motion (drawing attention a particular subject) to propose legislation over the resale of gaming consoles for "vast profits." The motion has since been signed by 9 Members of Parliament, who also called for the reselling of goods purchased using automated bots to be made illegal. In conclusion to the proposal, the MPs suggested the implementation of certain requirements when reselling gaming consoles, including reseller transparency in relation to their identity.
The motion stipulates that "new releases of gaming consoles and computer components should be available to all customers at no more than the Manufacturer's Recommended Retail Price." The MPs also highlighted that consoles should not be bought in bulk by bots – which contributed to a severe lack of stock for honest buyers on launch day. Bots are favored by scalpers because it bypasses online queue restrictions that other members of the public are subjected to.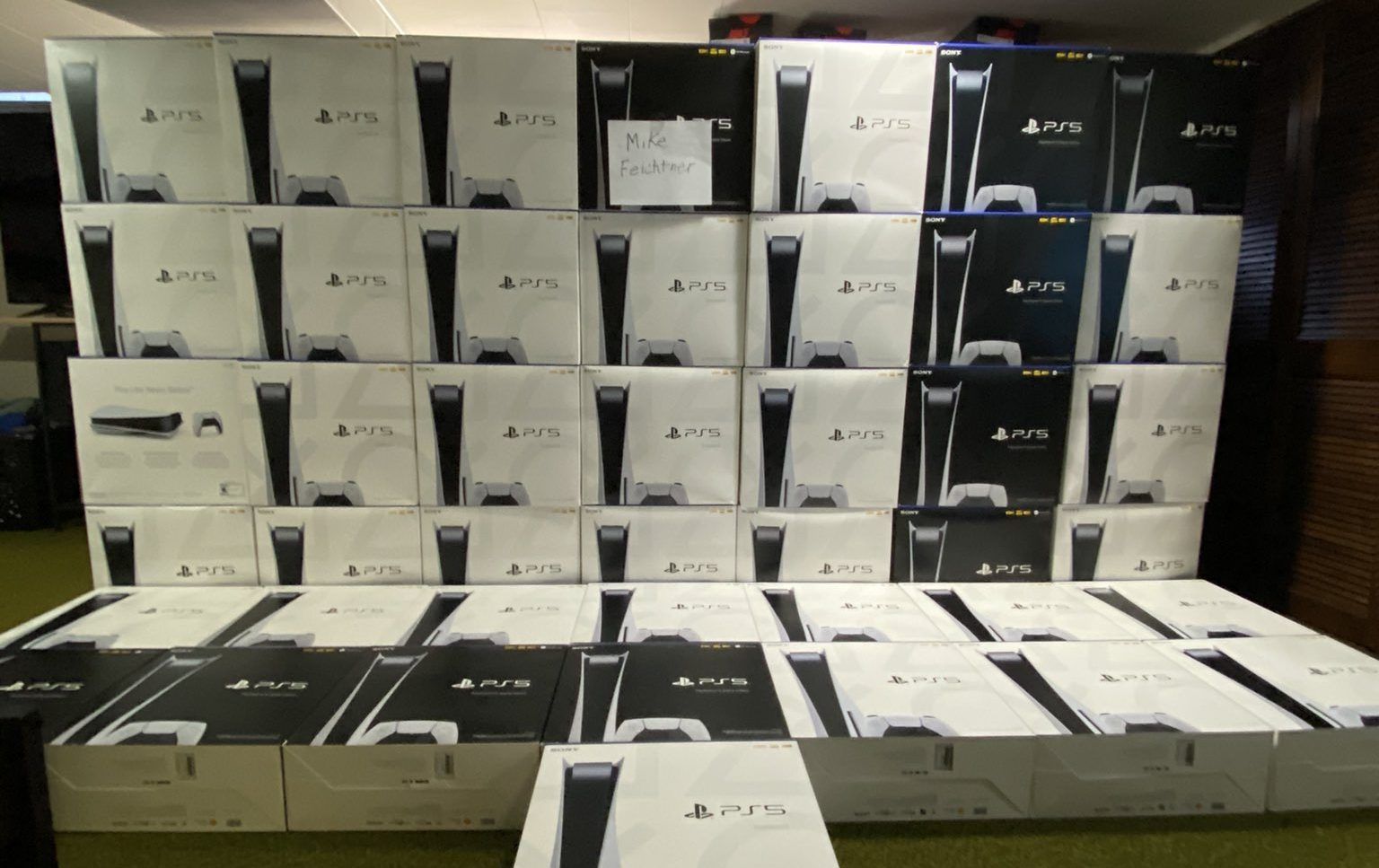 Many scalpers have been reselling the next-gen consoles at almost double the retail price, exploiting the general public's desperation to buy a console in time for Christmas. A recent study showed that scalpers have made over $28 million in profits by reselling the next-gen consoles on eBay, meanwhile, genuine buyers are either extorted by purchasing from the scalpers, or disappointed at being empty-handed. Amidst the scalpers, there have also been many frauds selling the consoles and not sending the product to the buyer. Even Amazon had a serious mishap when a handful of UK customers received kitchen appliances instead of their ordered PS5.
While this dirty business is still ongoing, one Scottish buyer decided to take matters into his own hands to provide a little justice on behalf of honest, hard-working people. Andrew Tough from Glasgow pranked one PS5 scalper who wanted £849 (approximately $1,135) for the console, but what they got instead was a wasted trip and hopefully a hard wake-up call.
Source: Read Full Article