WB's Quest To Find Its Feige Isn't Just About Leadership, It's About Loyalty
The influence that Marvel Studios maestro Kevin Feige has had on Hollywood is almost unfathomable. There's an almost mythical quality to this reputation at this point. His name has become synonymous with vision, leadership, and the kind of unfailing success that can turn a character as obscure as Ant-Man into a billion-dollar franchise. His accomplishments at the helm of Marvel are so profound that his name has become a noun – every major studio dreams of having their own Feige.
Warner Bros. Discovery is definitely looking for its own Feige. Anyone that has watched the DCEU flounder over the last decade could have assumed as much, but a Variety report from earlier this year confirmed that CEO David Zaslav was looking for a "strategic and creative czar" to lead the DC Comics franchise into prosperity. In the aftermath of the Batgirl cancellation and the hubbub surrounding HBO Max's possible rebranding, Zaslav told investors that DC is working on a new ten-year plan. THR reported last week that the studio may have even found its Feige in LEGO movie producer Dan Lin.
The way we talk about "finding a Feige" makes it almost sound like a magic bullet. If only DC could find a leader with enough passion and expertise, then it could start cranking out hit after hit, just like Marvel. There's certainly some truth to that. The MCU is made up of a million moving parts, but without the forethought and long-term strategy from a singular vision holder, it's highly unlikely any studio could replicate the success of the MCU. Of course, it's unrealistic to think one person can right DC's sinking ship, no matter how good of a producer they are. Warner Bros. isn't just looking for a leader, it's also looking for a new face. It needs someone in charge that can not only produce great films, but can earn back the trust and loyalty of a fanbase that sees the company and its leadership as villains.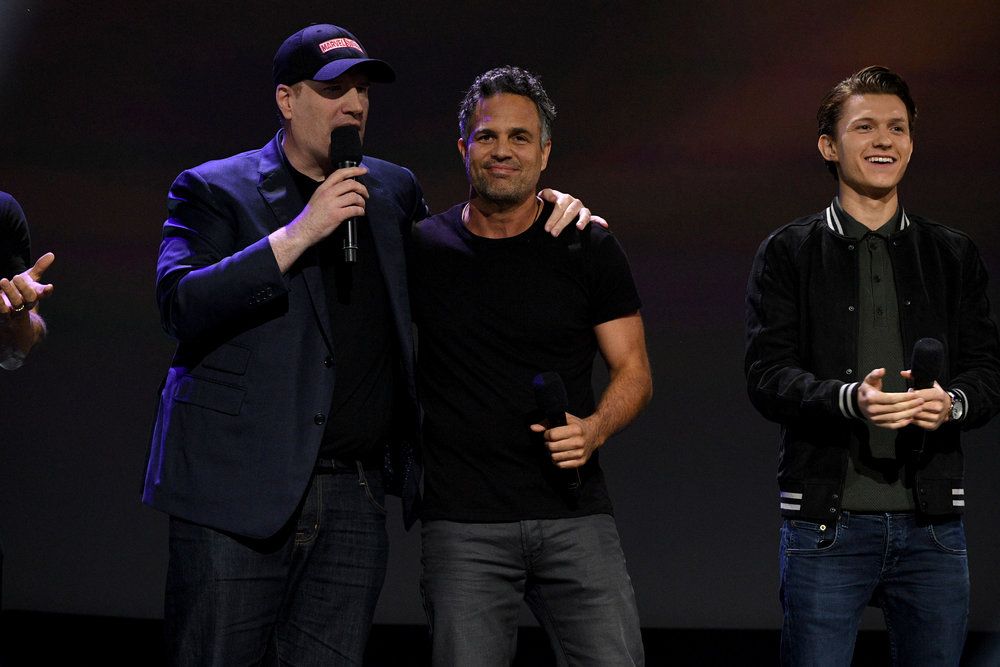 A new Variety report this week claims that studio insiders at Warner Bros. regret releasing Zack Snyder's Justice League. Rather than satiate Snyderverse fans, the Director's Cut has only made fans more resentful of the studio. This isn't a surprising development. Snyderverse fans have been hostile towards WB since the theatrical release of Justice League, which betrayed Snyder's vision. The abuse and harassment allegations made by Ray Fisher against Joss Whedon, which implicate both current and former heads of DC Films Geoff Johns and Walter Hamada, furthered the narrative that Warner Bros. is not just incompentant, but corrupt and malicious. WB needs a fresh start on the big screen just as much as it needs one on social media. It needs a beloved figurehead like Feige.
Diehard Marvel fans worship Kevin Feige. You can see it anytime he takes the stage at conventions like Comic-Con and D23. He gets more credit for the success of Marvel films than the directors or stars do, and he takes none of the blame for the franchise's missteps. He is the face of the MCU and he is beloved, and therefore the MCU is beloved; The MCU is beloved and therefore he is beloved. This is what Warner Bros. is looking for. Making better movies won't be enough, it needs to change the identity of the company too. That's an incredible burden to put on a producer on top of reinventing a franchise, but that's what WB needs.
Source: Read Full Article