Wheel Of Fortune Teams Up With Cookie Jam To Offer Players Cash Rewards
Jam City is teaming up with the Wheel of Fortune game show for a special event. Within the mobile game Cookie Jam and the TV show, the developer is giving players and viewers of the series cash prizes of up to $15,000.
Most core gamers have probably never heard of the mobile game Cookie Jam before, but it has amassed an overwhelming 134 million downloads since its launch, so it must be doing something right. The generic puzzle game has been transformed with a Wheel of Fortune facelift that includes the logo, the wheel, and the iconic sounds of the show like the wheel spin and buzzers. The in-game giveaway will give players a chance to win $15,000 until September 25, 2020.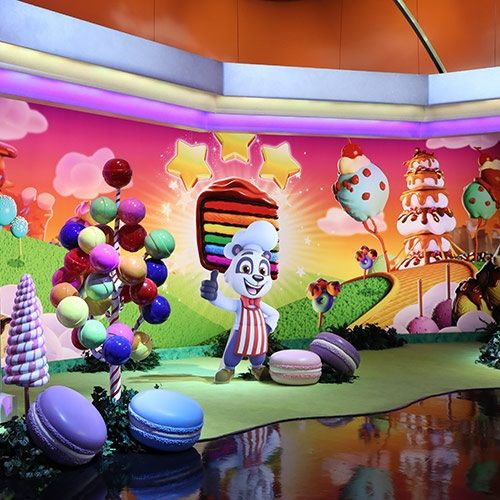 Funnily enough, the Wheel of Fortune set will be themed to Cookie Jam as well with the game's main mascot Chef Panda being present.
If you want to be in for a chance to get the big cash prize, you'll have to beat levels on your first attempt and when you succeed, it gives you a letter on a board. When it's solved, you get an entry. You can keep doing this daily. When you solve the puzzle, you have a chance to get "exciting rewards" and "multiple chances to win the $15,000 prize," according to Jam City.
The show itself will also air a giveaway with $10,000 up for grabs daily. Every night from September 21 to the 25, there will be a nightly Bonus Round Puzzle solution. Sign up to the Wheel Watchers Club, and enter the solution every night. If you submit your answers on all five days, you'll double your entries. You also must be 18 years old and live in either the United States or Canada (excluding Quebec).
It makes sense that a popular casual game on mobile would have a collaboration with one of America's most popular game shows. They attract similar markets, and it's a big advertisement for both Wheel of Fortune and Cookie Jam.
The casual gaming market on mobile is still thriving, and Candy Crush Saga made more money than Pokemon Go and Fortnite on mobile combined in 2018.
You may have heard of Jam City from their work on Harry Potter: Hogwarts Mystery, an RPG lite adventure that has your own character attend the magical school. It celebrated its two year anniversary in April.
Source: Read Full Article