Why Are We Still Waiting On A New Spyro Game
Last week I wrote about my hopes for the upcoming Crash Bandicoot game likely to be revealed at this year's The Game Awards, and it made me think a little wistfully about Spyro the Dragon. The two former PlayStation mascots, now under the care of Xbox, have always felt like kindred spirits. They were the first two video games I ever owned so they're deeply connected for me personally, but they've always been tied together as the kings of the late '90s boom of platformers. They were even brought back from the dead together, but since then their fates have gone in completely opposite directions, and it's starting to feel like a new Spyro game is as far away now as it ever was.
I'm always a little bit bristly at the thought of remakes and remasters. I'm a bit of a cynic, and I tend to be the one at TheGamer who tells you we don't need the Dead Space remake, or The Last of Us remake, or indeed any fun in our lives at all. I usually point out how they're indulgent cash grabs when the original games are still readily available, and stress that we shouldn't be so keen to overwrite our history as a medium. But I concede there are different cases. With The Last of Us, I don't think there's any excuse whatsoever. It had already been remastered, and that remaster came free to anyone who bought a PS5. With Dead Space, there's more wiggle room. The third game was (quite literally) an exercise in scorching the earth, so while I'd prefer a Dead Space 4 to keep pushing forwards, I understand that games cost money and the people who make them want to test the waters to see if there's a high enough demand. However, I'm not sure this always works.
Let's take a look at Crash and Spyro, and let's also throw in fellow PS1 icon Tony Hawk. All three games received remasters in recent memory; Crash and Spyro of their original trilogies, and Tony Hawk's Pro Skater's first two games. All three sold well. All three were critically acclaimed. All three were met with very different fates. Tony Hawk's Pro Skater has four classic games (let's ignore the soulless dud of THPS5), so the natural step was to follow up 1 + 2 with 3 + 4. That was the plan, but then the studio was reassigned into grunt work on Call of Duty.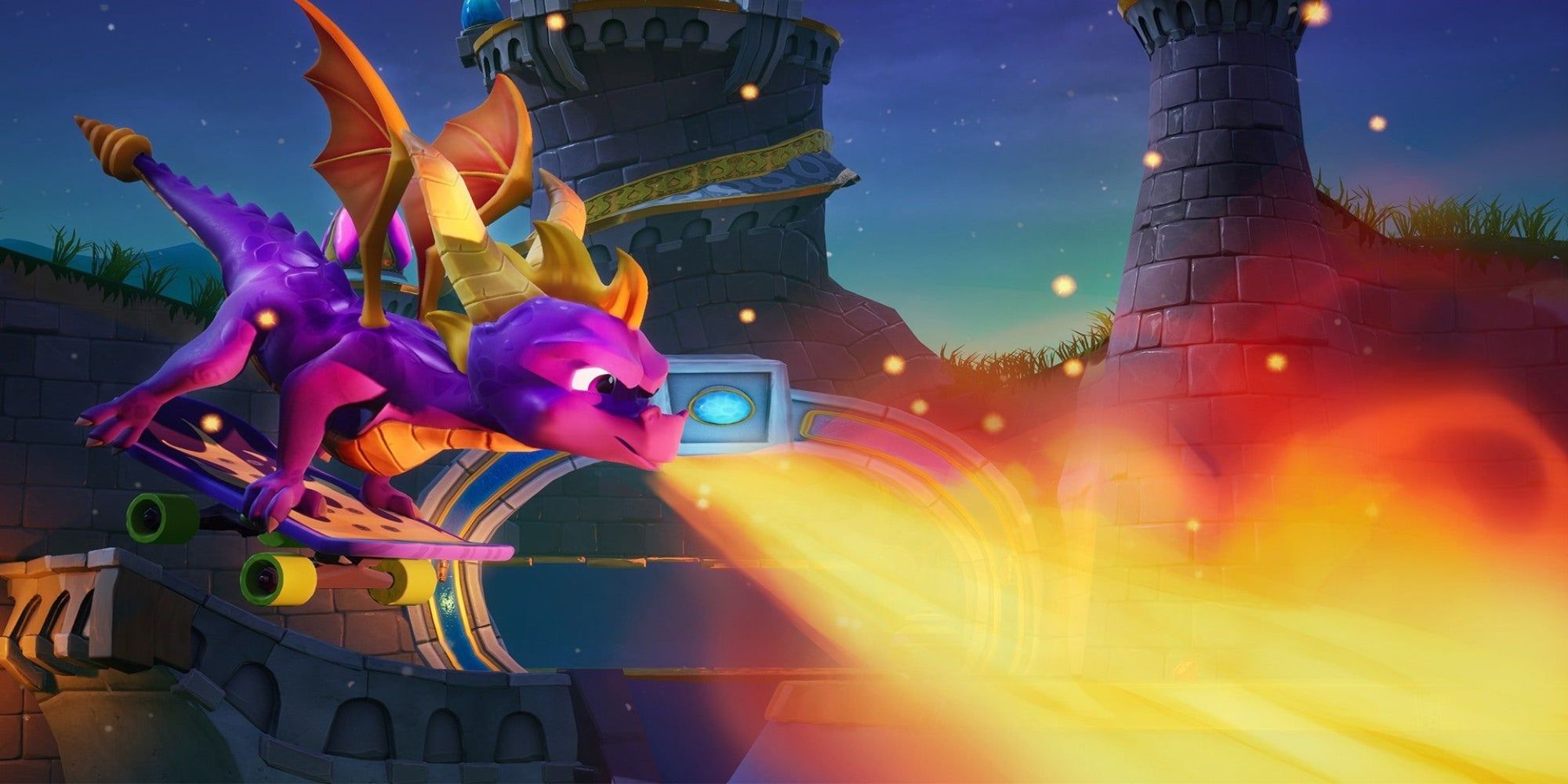 Crash fared a lot better. N.Sane was quickly followed by Nitro Fueled (a remake of Crash Team Racing and Nitro Kart, with extras thrown in), leading to Crash Bandicoot 4 directly following N.Sane's story, and the aforementioned Wumpa League likely coming in the near future. Spyro, conversely, had Reignited then nothing. But things aren't so simple. The team who made N.Sane were the same team who made THPS 1 + 2, and therefore the same team funnelled into Call of Duty. Meanwhile, the team who made Reignited were the ones who took Crash 4 on, so are they also making Wumpa League? What does that mean for Spyro's future? Spyro Easter Eggs appear in both the Crash 4 opening level and in the official art book, leading fans to think this was a tease for the new game, but it may just have been a tribute to the team's previous work.
In short, the idea that remakes are meant to revive interest for future instalments doesn't hold much water. Crash has already had two new games with a third on the way since its revival, while THPS' reward for its success was the entire studio being imploded. The jury's still out on Spyro's future, but it doesn't seem like remasters are always the path to glory, no matter how beloved they are. I want a new Spyro game, but we're at the point where it feels like we'll get a remaster of Spyro: Enter the Dragonfly before the studio is killed off and sent to work on Overwatch 2 skins.
Source: Read Full Article