Xbox Reveals Dirt 5, Code Vein, And More Coming To Game Pass This Month
Xbox has revealed the next seven games coming to Game Pass this month, as well as six which will be making way.
Xbox needed to find ways to set itself apart from PlayStation heading into the new generation of consoles. One of the biggest ways it has done that is via Game Pass. The subscription service is bigger and better than ever, and the hits just keep on coming. Xbox has revealed which titles will be added to Game Pass next.
There are seven titles in total, all of which will be available to play on Game Pass via various platforms by February 25, 2021. Some of the titles will be available before that. All seven games, as well as the platforms on which they will be available and the dates they will be added, can be found below.
Code Vein – PC (February 18, 2021)
Pillars of Eternity 2: Deadfire – Ultimate Edition – Cloud and console (February 18, 2021)
Wreckfest – Cloud, console, and PC (February 18, 2021)
Killer Queen Black – Cloud and console (February 23, 2021)
Dirt 5 – Cloud, console, and PC (February 25, 2021)
Elite Dangerous – Console (February 25, 2021)
Supershot: Mind Control Delete – Console (February 25, 2021)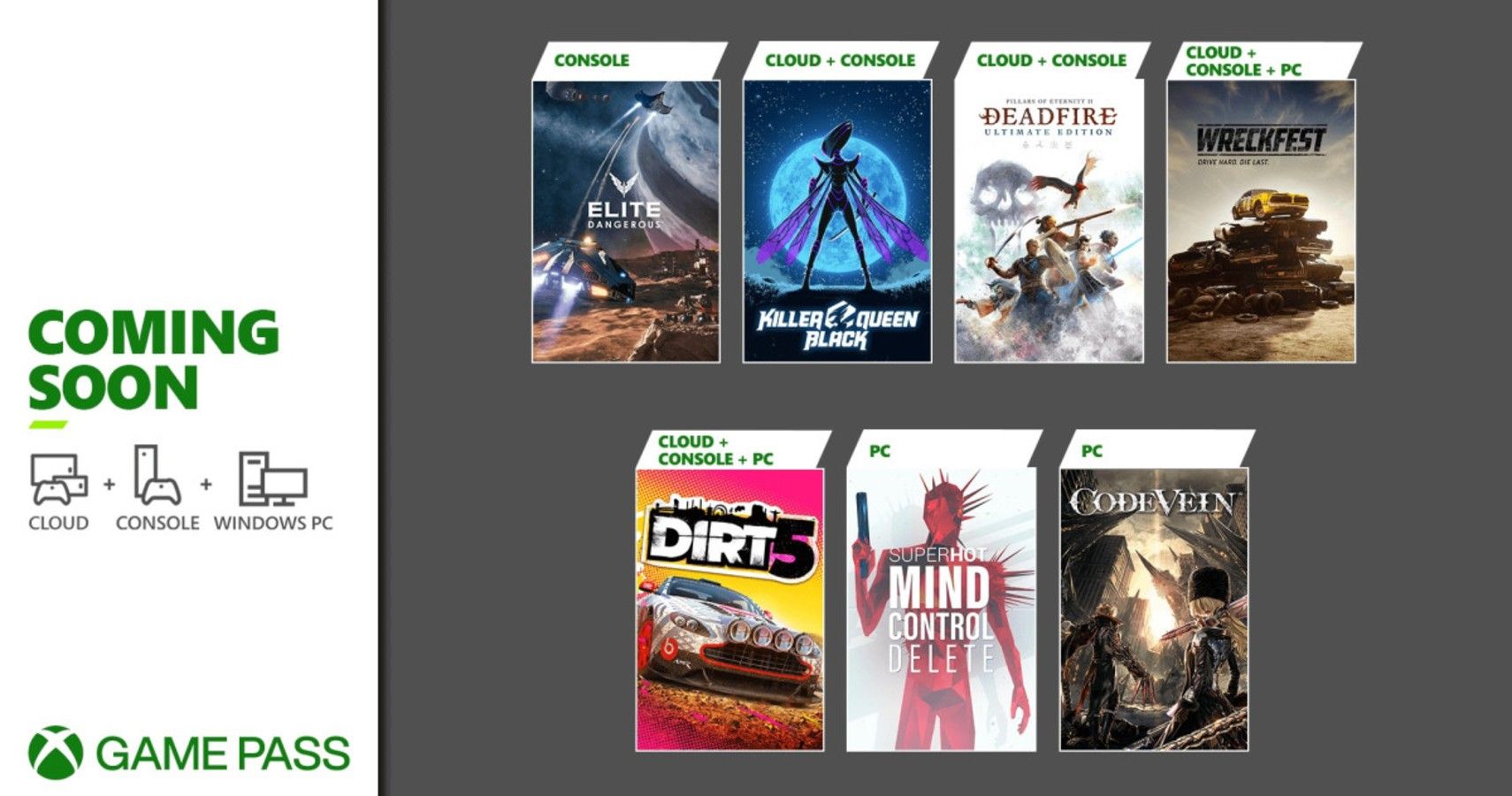 You can't have it all, of course, and there will also be titles leaving Game Pass later this month to make way for the new games coming over the course of the next two weeks. Play Dirt 4 and the five other games leaving the service now as soon, they'll be gone. Information on all six and when they're leaving can be found below.
Dirt 4 (February 24, 2021)
Momodora: Reverie Under the Moonlight (February 28, 2021)
Mother Russia Bleeds (February 28, 2021)
Oxenfree (February 28, 2021)
The Jackbox Party Pack 4 (February 28, 2021)
Vambrace: Cold Soul (February 28, 2021)
Game Pass continues to be one of the best deals in gaming today, and chances are it will only keep improving as time goes on. Not only does Xbox keep adding to the titles available on the service, but there's talk of Ubisoft+ being added to the service later this year. Xbox already added EA Play to the family when it launched the Series X|S back in November.
Despite everything Game Pass has to offer, early numbers suggest the Series X is still way behind the PS5 on the sales front. Perhaps the race to be this generation's top console will heat up once shortages of both are in the rearview mirror, which isn't going to be anytime soon.
NEXT: Jimmy Woo TikTok Is The WandaVision Content You Didn't Know You Needed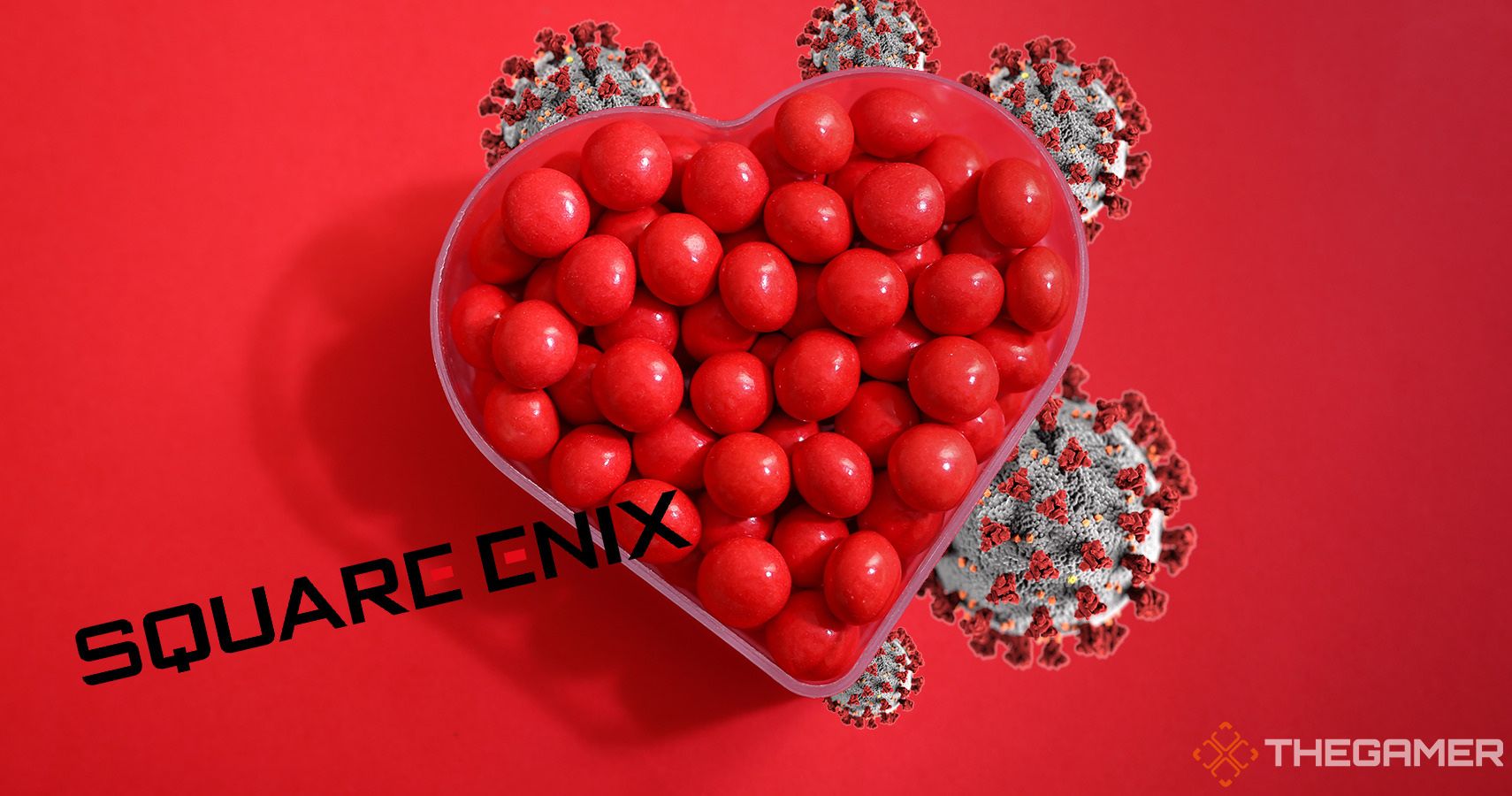 Game News
Xbox
Game Pass
Code Vein
Xbox Series X
DiRT 5
Josh has been gaming for as long as he can remember. That love began with a mild childhood addiction to the Sega Genesis, or Mega Drive since he lives in the UK. Back then, Sonic 2 quickly became his favorite game and as you might have guessed from his picture, the franchise has remained close to his heart ever since. Nowadays, he splits his time between his PS4 and his Switch and spends far too much time playing Fortnite. If you're a fan of gaming, wrestling, and soccer, give him a follow on Twitter @BristolBeadz.
Source: Read Full Article