Xbox Series X Consoles Are Already Appearing On Resale Sites For More Than $1600
If you're desperate enough for a Series X then there are some available via resale sites. However, the mark-up on the price is significant.
It might be release week for the Xbox Series X and PS5, but for most of us, that really doesn't mean much. Pre-orders for both consoles were chaotic, to say the least, back in September. Only the luckiest of us managed to land one and will receive a new console this week. What's more, Amazon broke the news to customers with a Series X pre-order that they might not get their consoles until the end of the year.
To add further pain to anyone who wants a Series X but still doesn't have one, Xbox head Phil Spencer admitted that the shortage of next-gen consoles will likely last into 2021. What makes all of this even more frustrating is that some only appear to have bought the console to try and sully Xbox's good name by making it appear as if the console is on fire. Others had no interest in using the console and are just trying to make a buck.
Actually a lot of bucks. 24 hours after the official release of the Series X and consoles have already started to appear on resale sites. Considering all of the above, it would make sense that those who really want one would turn to a resale site at this point. However, the kind of money being asked for might turn you off that idea pretty quickly.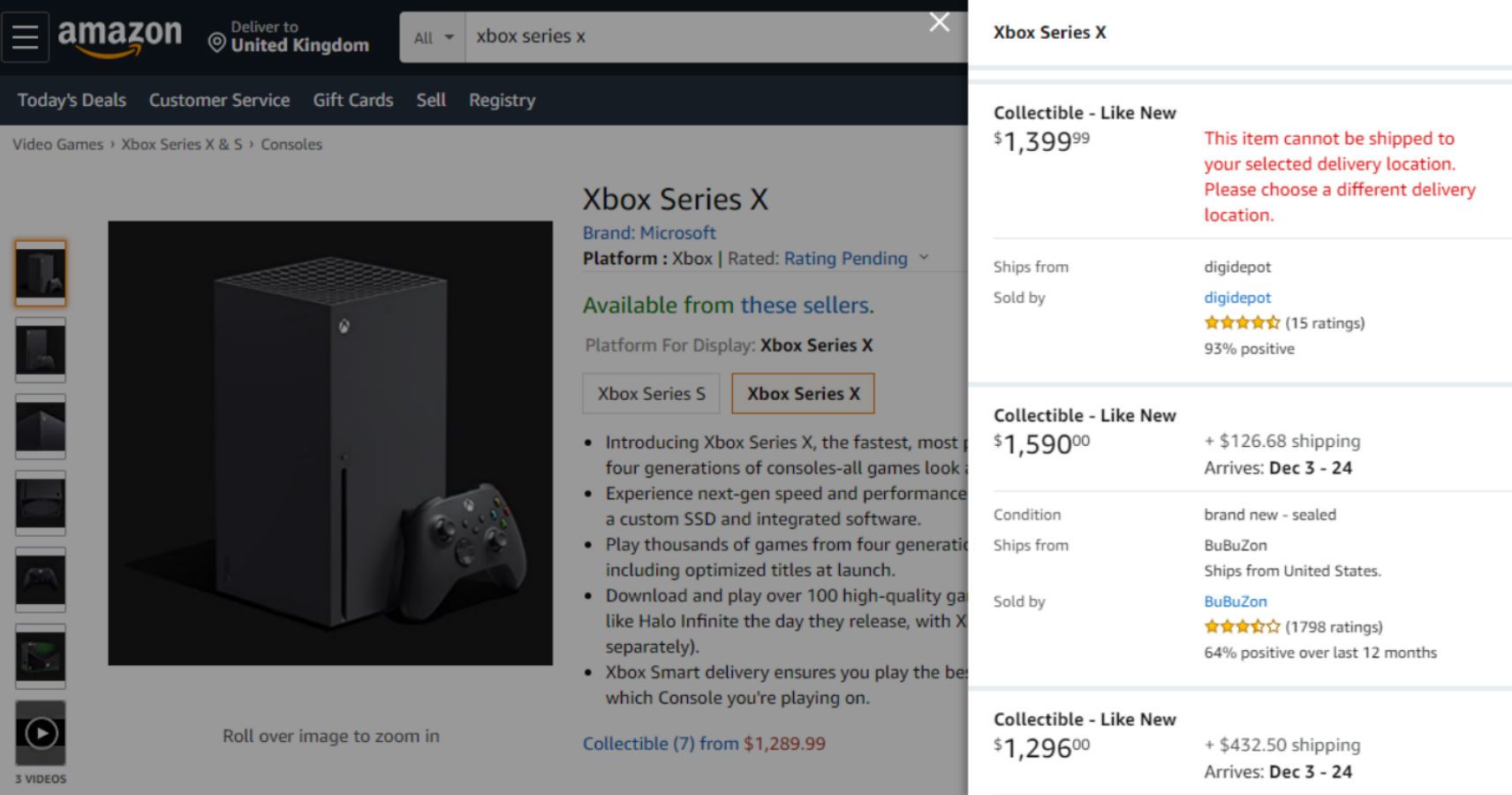 The highest price we have seen so far is currently listed on Amazon. The seller is not only asking for $1590 for the console but also wants an additional $126.68 for shipping. We get that it's pretty big and pretty heavy, but at more than three times the retail price, you think they would at least throw shipping in for free.
As far as we can tell, there isn't currently a Series X listed on Amazon in the US that isn't out of stock for less than $1200. As we said, if you want the console now but don't have a pre-order, it's probably going to cost you a lot of pretty pennies. The worst part is that reality likely won't be changing any time soon. Desperate parents who have promised their kids a Series X for the holidays might feel pressured to pay these prices, and that's not okay.
Source: Read Full Article