xQc and Valkyrae Named Most Watched Streamers In Stream Hatchet's 2020 Yearly Report
In a detailed report published on January 12, Stream Hatchet broke down the metrics of game streaming across several platforms including Twitch, YouTube Gaming, and Facebook Gaming. They dove into which games were the most popular by view count and the role of streaming in politics, as well as identifying the most popular streamers across all platforms, separating them into two categories: male and female.
Stream Hatchet, a Spanish company founded in 2015, focuses on delivering data intelligence. It was developed by Eduard Monsterrat and Albert Alemany as a streamer tool to help identify one's audience by analyzing demographic data. They claim to analyze six million unique broadcast channels over 20 platforms daily in order to cater to the needs of game publishers, esports organizations, and marketing and influencer agencies worldwide.
In this latest report, Stream Hatchet says that livestreaming viewership has dramatically increased over the past year, rising as much as 81% from 2019. The top games streamed were League of Legends, with 1.97 billion hours watched in 2020, followed closely by Fortnite with 1.64 billion, PUBG Mobile with 1.38 billion, and Grand Theft Auto V with 1.35 billion. Minecraft, CS:GO, and VALORANT also made the top ten, making Riot Games the only publisher to have two titles on the list.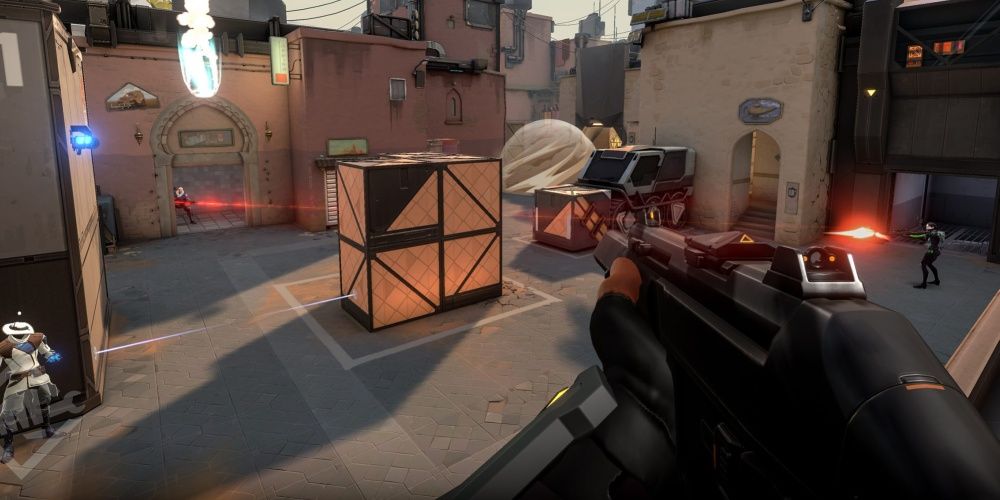 Then came the list of the top ten most watched streamers of 2020. At the very top of the list was Canada streamer Félix Lengyel, otherwise known as xQc. Lengyel, who has more than 7.4 million Twitch followers, netted over 148.9 million watch hours. He's closely followed by Gaules, a Brazilian streamer with 2.3 million followers who had 129.1 million watch hours, and summit1g, an American streamer with 5.8 million followers and 19.4 million watch hours.
Related: Fortnite Streamer Breaks Twitch's All-Time Concurrent Viewer Record
Following this list was a list of the top five "females of the year," which was topped by Valkyrae, an American streamer on YouTube Games, who had 23.6 million watch hours in 2020. Stream Hatchet reports her viewership experiencing a more than 7,000% increase over the course of the year, showing the massive rise in interest in women in the streaming world. Overall, Valkyrae ranks as the 63rd most watched streamer, but, according to the report, the gap between the top male and female streamers is closing rapidly.
The report also talks about the role of live streaming events in the 2020 election, specifically Congresswoman Alexandria Ocasio-Cortez's Among Us Twitch stream done to raise voting awareness and talk about political issues while connecting with constituents and fans. At its peak, the stream had 438,000 viewers, making it one of the most-watched streams in Twitch's history. It points to the rise of interest in live streaming by political figures as a method of maximizing their reach and project a more personal image to the public.
The 2020 Yearly Report is available in full for free download from Stream Hatchet's website.
Source: Read Full Article