Final Fantasy 14 Fan Festival Recap: Endwalker Release Date, Reaper Job, And New Data Center Revealed
Final Fantasy 14's 2021 Digital Fan Festival is well underway, and day one just wrapped up with a series of new announcements of what's to come in version 6.0, Endwalker. Director and producer Naoki Yoshida was joined by localization director Michael-Christopher Koji Fox to discuss some of the expansion's biggest beats before the show turned into a celebration of all things Final Fantasy 14.
If you didn't have time to tune into the hours of new content yesterday- no worries. We've got the highlights from Fan Fest's keynote below summarized for everyone who missed it.
Keynote Address Recap
Final Fantasy 14's keynote address kicked off with a new trailer for Endwalker, revealing extended footage we haven't seen before and a full version of the game's main song. In the latest video, you may notice a few familiar faces, and new ones, too. Endwalker's new trailer added appearances from Estinien, Urianger, Thancred, Y'shtola, G'raha Tia, and a new white-haired mystery man.
That wasn't the biggest news of the night, though. Yoshida also finally revealed the Endwalker's official release date. You'll be able to play this year, on November 23. If you pre-order the game, you can play a few days earlier on November 19. The pre-order bonus includes digital items like a Wind-Up Palom minion and Menphina earring. Endwalker's Collector's Edition with physical goodies also went on sale last night, but it immediately sold out. It includes digital goodies like Death Scythe glamour, Wind-Up Porom, and Arion Mount.
Yoshida walked onto the stage in full cosplay, just as he has done so many times in the past, this time revealing Final Fantasy 14's new DPS class, Reaper. The Reaper job will use maiming gear, just like the Dragoon, and also exist as a melee DPS class. Yoshida and Koji Fox spent nearly two hours showing what's coming to Endwalker. Some of it was already covered in the February showcase, while other bits were new. Endwalker's biggest keynote announcements included:
The Reaper DPS job class will join the new healer, Sage. (Gameplay Footage) Reapers will call upon the power of The Void to fight, and Voidsent avatars will join you in battle. The quest will begin in Ul'dah.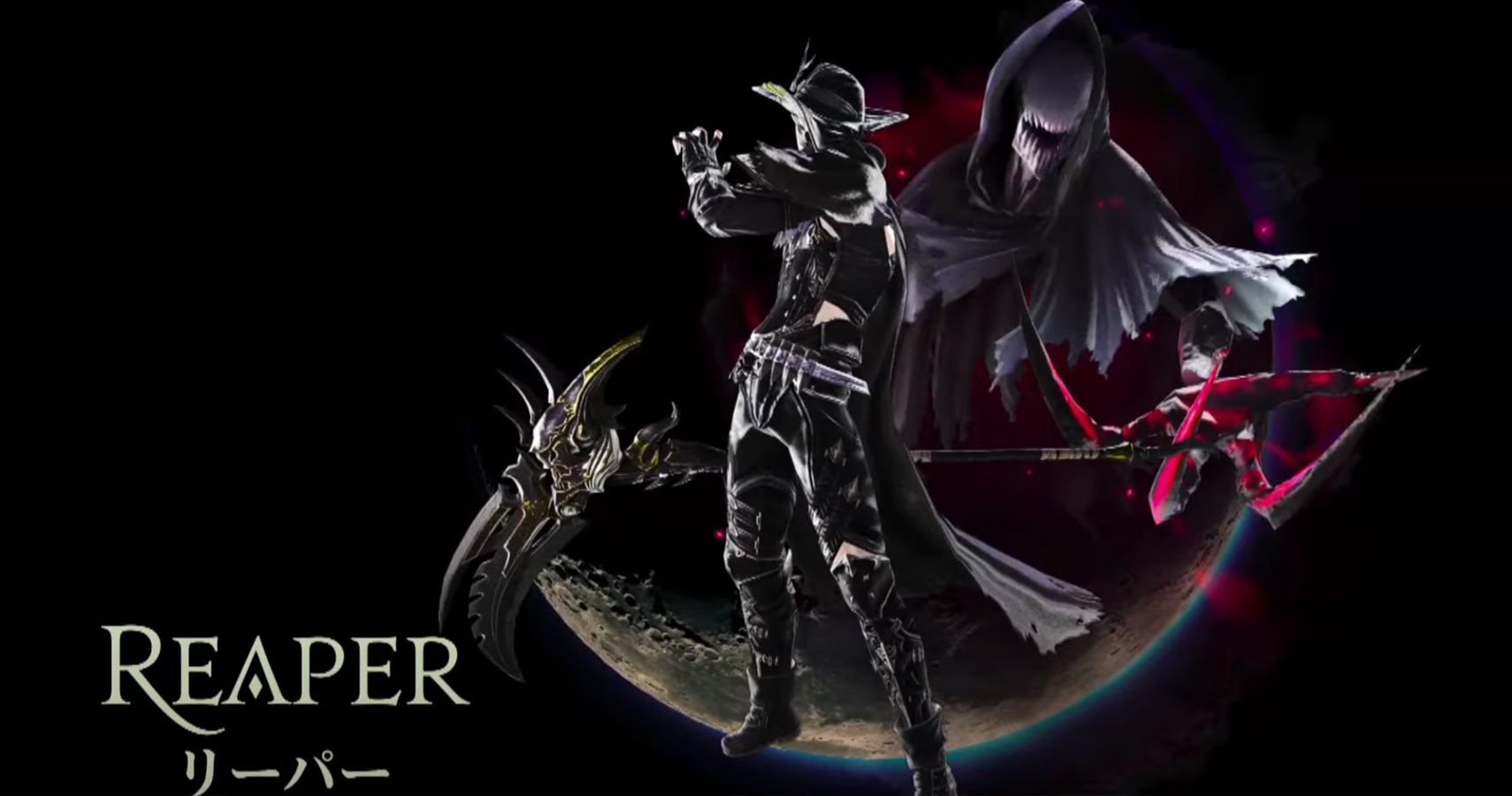 As mentioned before, 6.0 will completely wrap up the fight between Hydaelyn and Zodiark. Final Fantasy 14 is not ending, only this arc of the story is ending. Yoshida noted he considers this game his life's work, and will continue to deliver new expansions. Final Fantasy 6.1 and forward will deliver the setup for a new scenario.
Endwalker, like the expansions before it, will have a new hub city like The Crystarium. Before you visit the moon, you'll be introduced to the new player hub city, Old Sharlayan. (Gameplay Footage)
Composer Masayoshi Soken's trailer song features new vocals, with lyrics from Koji Fox and main scenario writer Natsuko Ishikawa. It features performances from The Primals and Amanda Achen, and the main vocals will be tackled by Sam Carter from The Architects.
Estinien will fight along side of the Scions in Endwalker, and the trailer even features a bit of Heavensward music where he appears. The dragoon will also be available in the game's Trust System.
We don't know the name of the man with the white hair in the Endwalker trailer. You will learn more about him in patch 5.5's second update, Death Unto Dawn, so you won't have to wait for the expansion to see him. If you read the Encylopedia of Eorzea though, you may know who he is.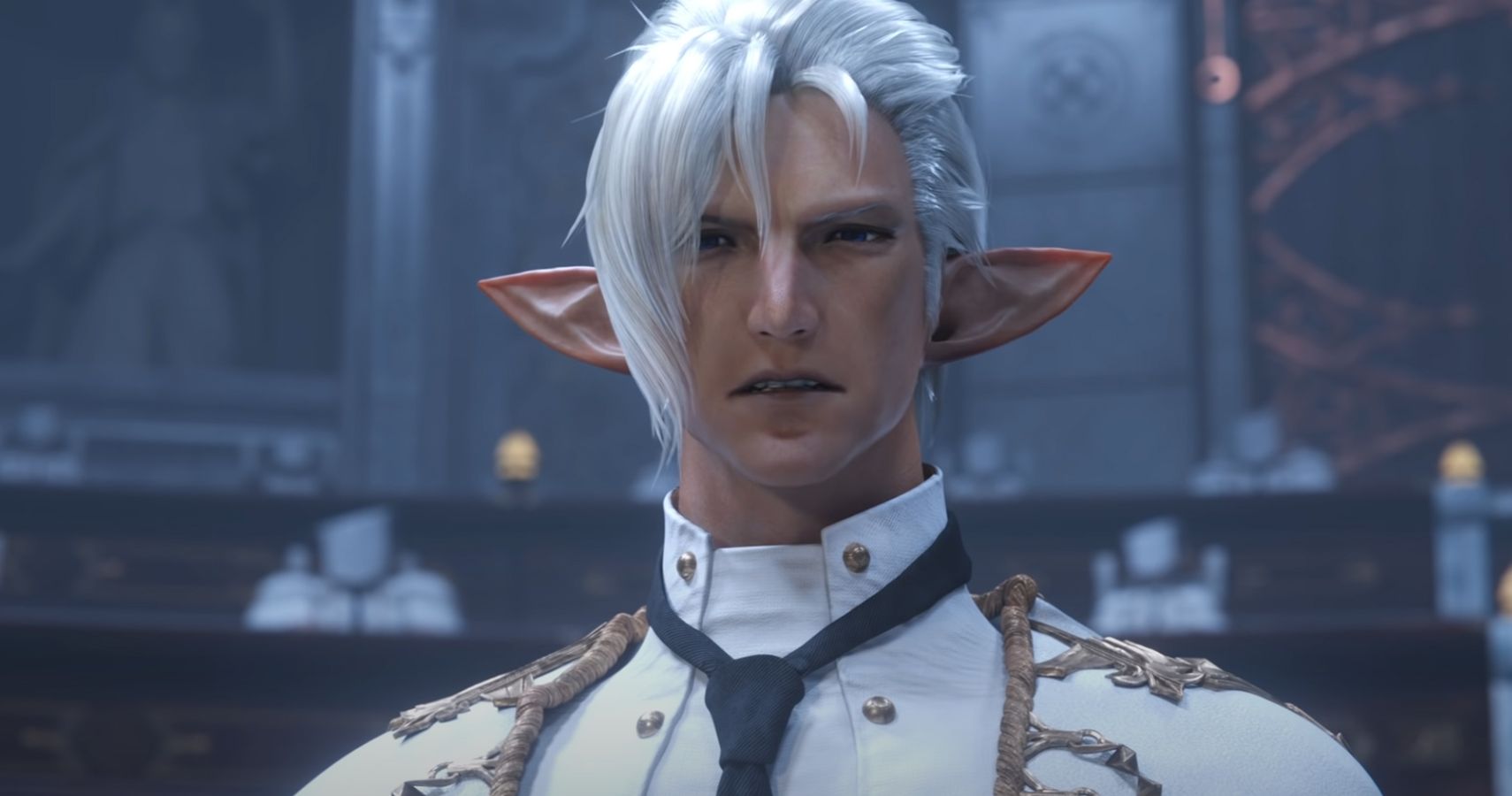 Just as expansions of the past have, Endwalker will sport massive new areas. Labyrinthos (Gameplay Footage), Thavnair (Gameplay Footage), Radz-at-han (Gameplay Footage), and Mare Lamentorum (Gameplay Footage) are among those areas.
The new Dungeons videos featured two new locations, and it's important to note the theme song from the video is a rearrangement of Golbez's theme from Final Fantasy 4. (Gameplay Footage).
Island Sanctuary, previously announced in February, will be a 6.x ongoing bit of content. It's a mostly solo experience that breaks away from the intense action of battles and MSQ. It's not locked to crafters or gatherers.
The Magus Sisters will head to Final Fantasy 14. You may recognize them from other entries like Final Fantasy 4 and 10, but Yoshida stressed they are original in this installment.
A new Beast Tribe, Loporrits, was introduced. They look similar to the Hummingways from Final Fantasy 4.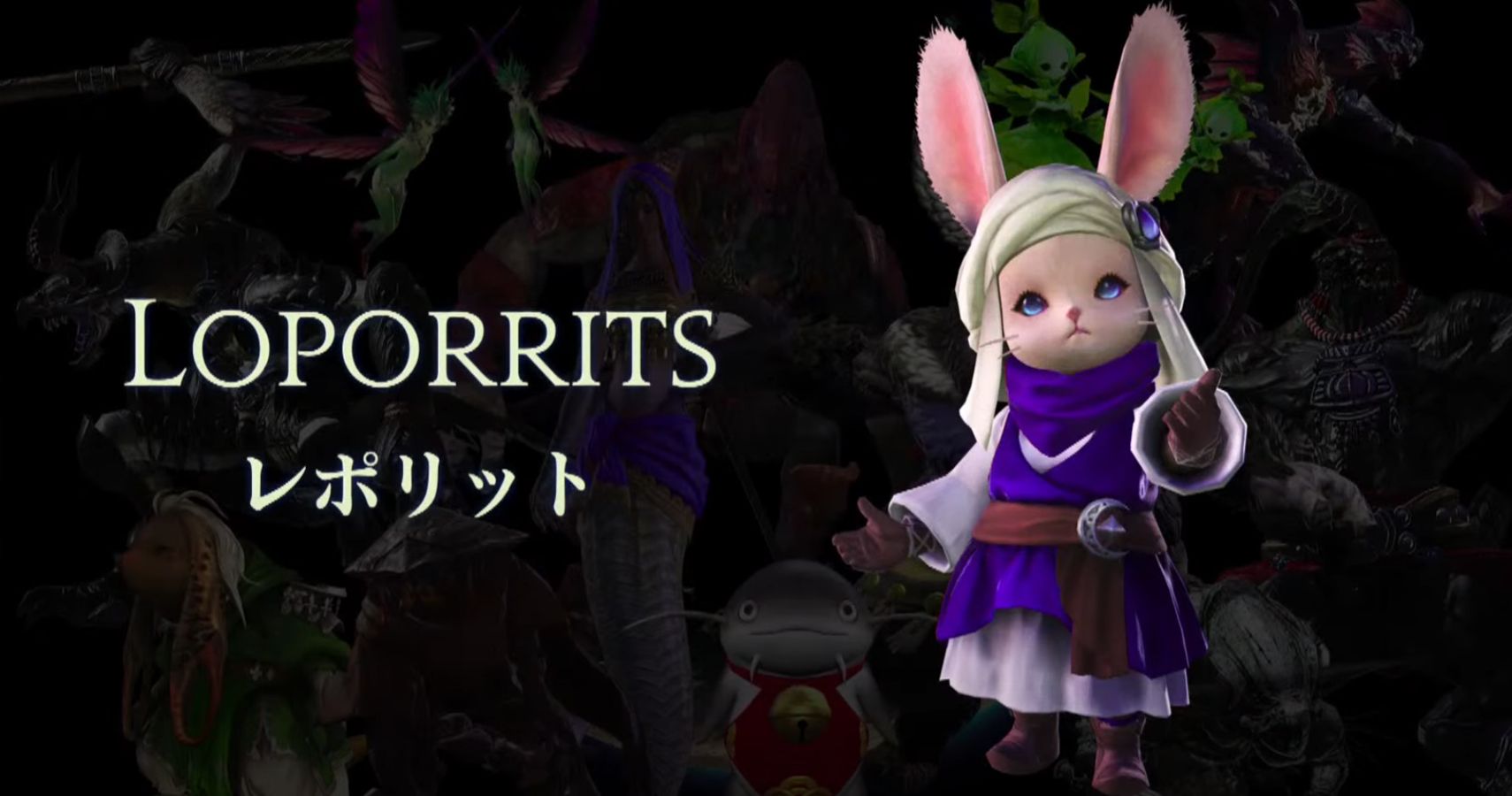 Ishgard Housing is still on the menu. The Firmament is complete, so Ishgard is ready to open its doors to a new ward. Plots will not be available until patch 6.1. Yoshida acknowledged the housing system is still plagued with issues, but the team is doing their best to invest in better server infrastructure and working on purchasing systems.
As mentioned back in February, Final Fantasy 14 will also make a few new changes in the form of removing belts from the game, adding a new small-scale PVP mode, downscaling values in battle numbers, and increasing the level cap to 90.
The Data Center Travel System is on the way, and will allow players from across data centers to run duties with each other. Final Fantasy 14's development team is still working to see what else will be possible between servers.
A new 24-man Alliance Raid, Myths of the Realm, is coming to Final Fantasy 14, and Yoshida teased its themes last night. The art alludes two Eorzea's Twelve, the gods you choose to align with in the beginning of the game, mentioned throughout the story.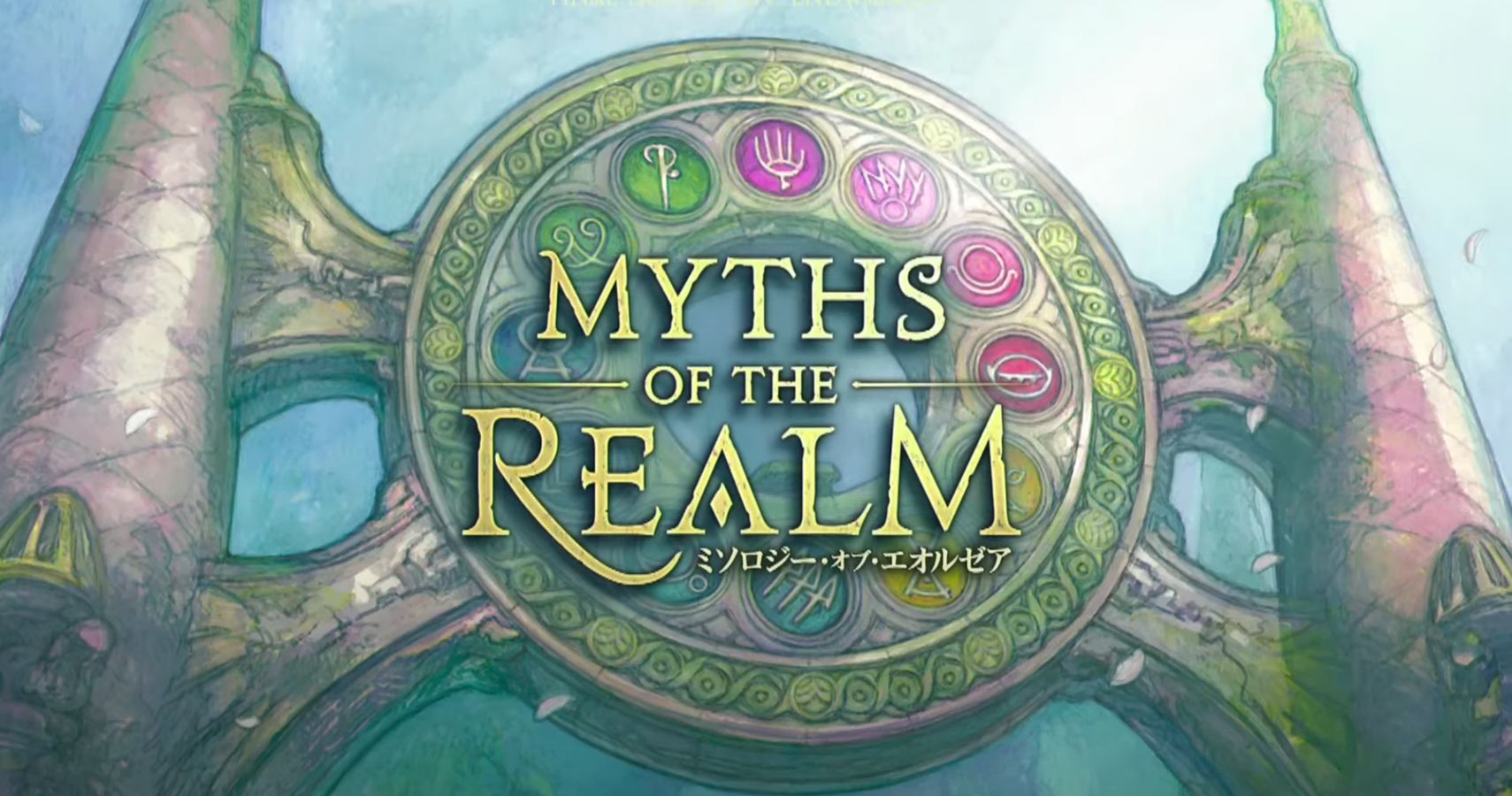 Yoshida acknowledged the demand for male Viera, and finally revealed that male Viera would be joining the realm's other races. Even though the team planned to stop releasing races after Shadowbringers, the graphics team worked to bring male Viera to the game and will follow up later with female Hrothgar. (Gameplay Video)
Square Enix will add another data center to improve service to areas underserved and suffering from latency issues. The Oceania region will receive a dedicated data center next year, so they will no longer need to choose between far away places in Japan, North America, and Europe.
More details from Final Fantasy 14's Fan Festival will continue to trickle in tonight, as Yoshida hosts the game's traditional Live Letter showcase. You can tune in via Twitch at 6pm PT for the opening of day two, or at 6:50pm PT for the Live Letter.
Source: Read Full Article