Here's a snapshot of Nintendo's convoluted legal history
Nintendo and litigation are, by now, inseparable bedfellows, but usually with Nintendo's lawyers wielding these as cudgels against anyone it perceives as even mildly infringing on its intellectual property. Lawsuits against fan games, emulator and ROM websites, and even a cease-and-desist against customised Joy-Cons shells meant to pay homage to a beloved YouTuber, Etika, and with proceeds that were originally going to a mental health charity, you know the drill.
But in one recent lawsuit, the tables have turned on the Japanese company, with Nintendo losing a lawsuit against the Federation of German Consumer Organisations (VZBV). It turns out that Nintendo's pre-order refund policies for its eShop, which only allows its customers to cancel pre-orders up to seven days before a game's release, has been deemed unacceptable by the court.
Since players would not have been able to play the game in its preloaded state—the practice of downloading the game first before its launch—it would have been impossible for consumers to test out the game. And with the lawsuit just being ruled in the VZBV's favour, Nintendo may just have to enact a much more flexible eShop refund policy.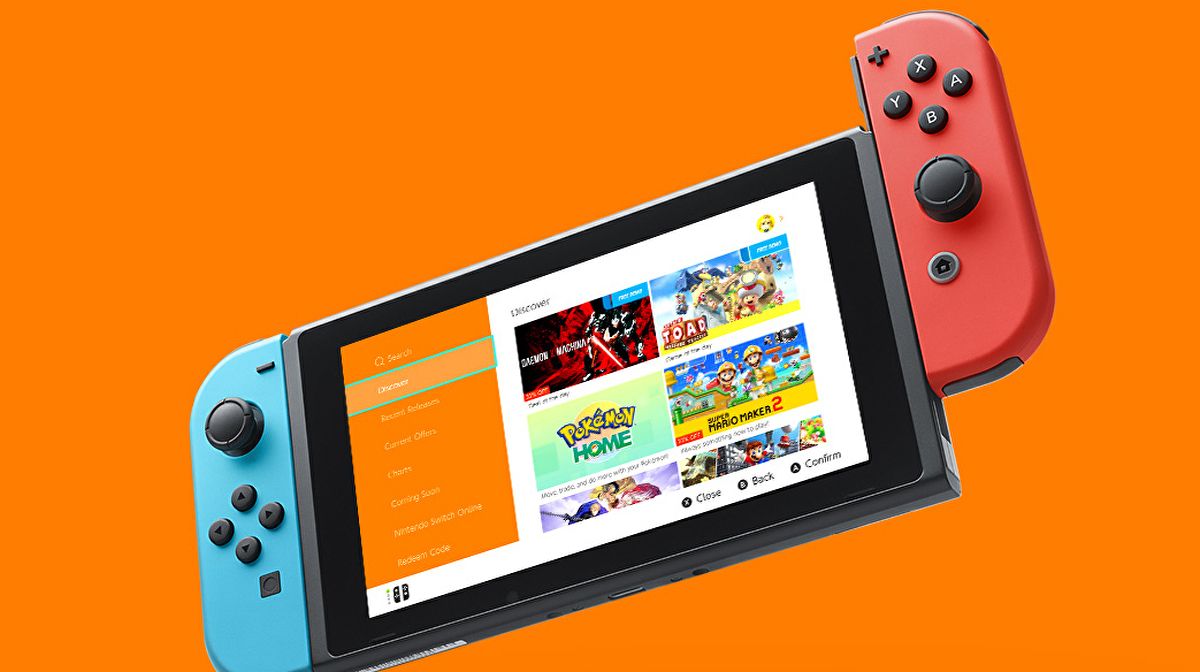 NIntendo's litigiousness isn't really shrouded in secrecy, even if its family-friendly facade may have insulated it from more severe backlash. The company has long cultivated a reputation for wholesome games, while releasing products that cash in on your sepia-tinted childhood memories, such as its limited series of the mini NES and SNES Classic Editions. These often seemed jarringly at odds with Nintendo's aggressive approach to protecting its IP, as it tosses out cease-and-desist orders and lawsuits for alleged damages. Unlike its competitors Capcom and Sega, which have more amicable relationships with their fandoms and are less antagonistic towards preservation efforts, Nintendo's hard lines on copyright infringement has, on occasion, sullied the good will among gaming circles and fan communities, and even set preservation efforts backwards. "I am completely sympathetic to Nintendo's need to protect its properties […] but where it has crossed the line, is that by shutting down these sites, it's asking the owners to give up all the ROMs, not just Nintendo ones," said Frank Cifaldi, founder of the Video Game History Foundation, in a Wired interview.
Nintendo's defensiveness over its intellectual property has led to its lawyers landing takedown notices, cease-and-desist letters and lawsuits to several parties, many of whom are Nintendo fans themselves, and which have led to significant friction with some of its fandom. Here's a look at some highlights in Nintendo's checkered legal history:
1. Attempting to eliminate video game rentals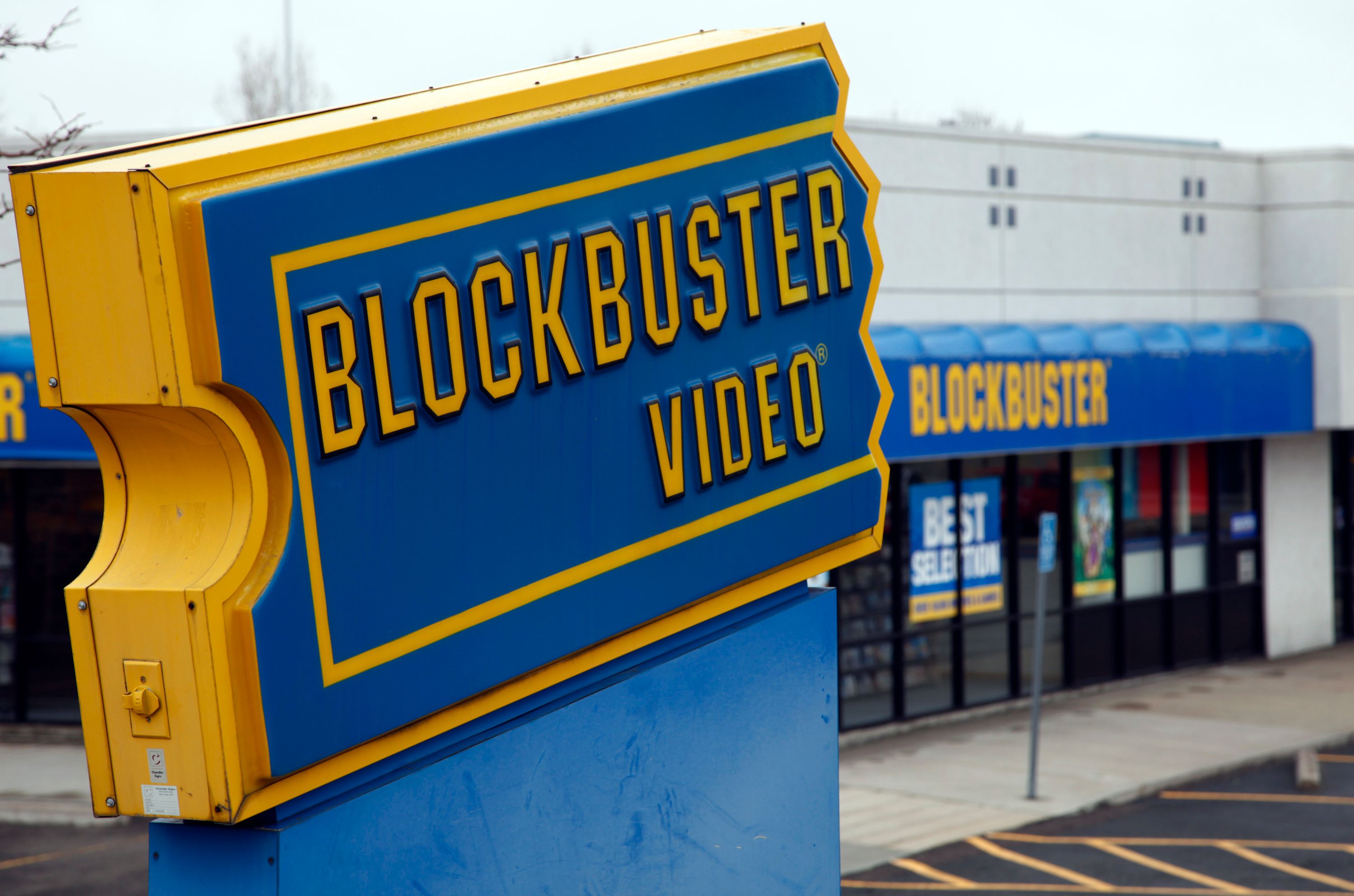 Just as the film industry abhorred the rise of home video in the past for fear that VHS tapes would kill the cinema, Nintendo seemed to harbour the same sort of apprehension towards video game rentals. Ex-Nintendo of America chairman, Howard Lincoln, even bemoaned the games rental business, likening video game rentals to "commercial rape": "I can spend thousands of hours and millions of dollars creating a game. I expect, therefore, to be compensated every time the thing sells. All of a sudden, out of the blue, comes a system that distributes my game to thousands of people and I get no royalty. The video-rental companies exploit the thing—renting it out over and over again, hundreds and even thousands of times—and I get nothing. The guy who developed the game and Nintendo get screwed."
Unable to hinder the rental of video games in the United States, Nintendo began by suing Blockbuster, a movie and games rental provider, for copyright infringement of something else instead: when Blockbuster photocopied game manuals for its rented games with missing guides. In the lawsuit, Nintendo stated that "We never had any intention to have our manual rented, and we intend to protect our copyright." Unfortunately for Nintendo, the court ruled in favour of Blockbuster, even though Blockbuster also had to package its game rentals with third-party manuals.
2. Slapping fan creations with cease-and-desist orders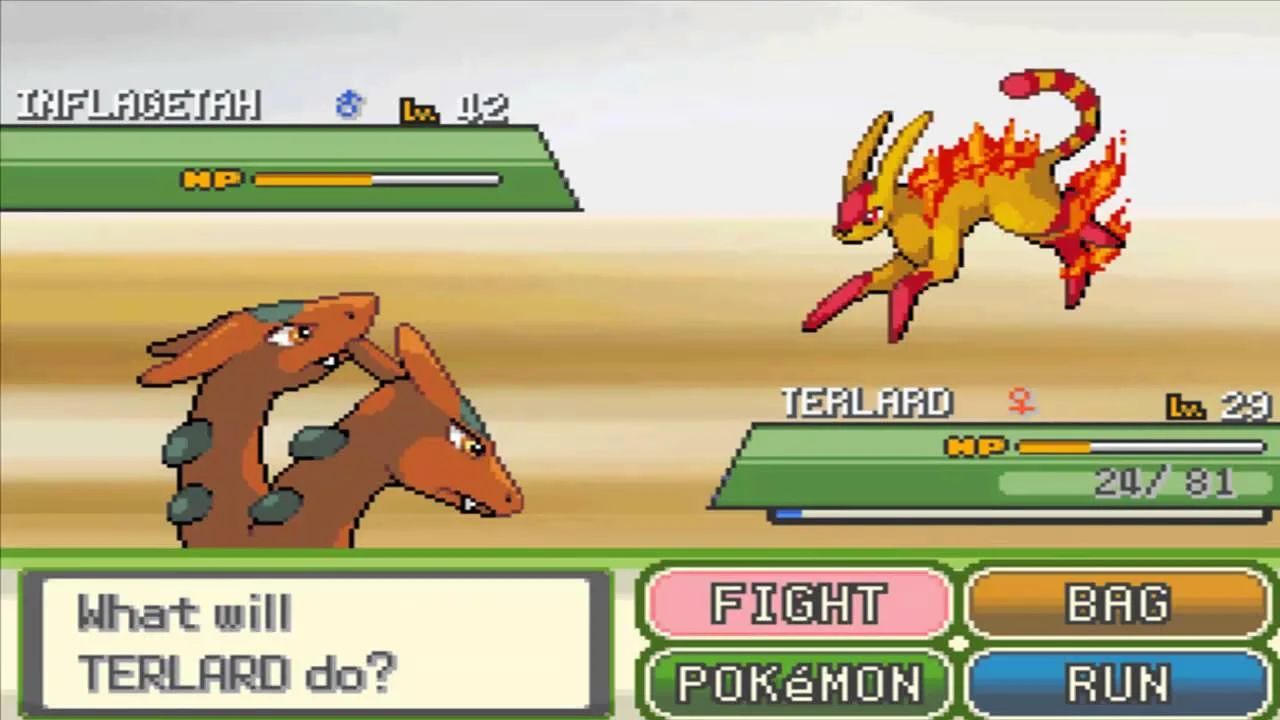 Nintendo's tolerance for fan games is notoriously low, with the company sending multiple DMCA takedown notices from its lawyers to at least 500 fan games, including Pokemon Uranium, a title that was in development for nine years, as well as a Metroid 2 remake called AM2R, back in 2016. But games aren't the only creations being slapped with these court orders; a Metroid Fan film, fan game trailers, and even a Smash Bros online tournament taking place during the pandemic, due to the use of an unauthorised mod to keep the game playable online, have all been contacted by Nintendo for violating copyright laws. It's come to a point where fans have pleaded with fan developers to stop leaking news about these fan games in advance, so that Nintendo wouldn't be able to learn about them before inevitably shutting them down.
3. Issuing DMCAs against streamers and content creators
Pre-2015, creating Nintendo-related videos on YouTube was a precarious affair: your videos were usually demonetised, with all—that means 100%—revenue going straight to Nintendo.
To give streamers and content creators more avenues to create Nintendo content legally, Nintendo came up with the Nintendo Creators Program, where creators can earn up to 70 percent of advertising proceeds, as long as videos are approved by Nintendo. However, this rate can be changed arbitrarily by Nintendo, alongside other caveats (such as registered videos taking up to three business days for review). Nintendo would eventually pull the plug on this unpopular program, allowing creators to produce videos with much less restrictive guidelines.
That, however, didn't stop the company from swinging its litigation hammers towards streamers, as it tossed takedown notices to those streaming Hyrule Warriors: Age of Calamity before its US release date. At the same time, the company has also been issuing copyright claims against YouTubers who have been using music from Nintendo properties.
4. Joy-Con drift lawsuits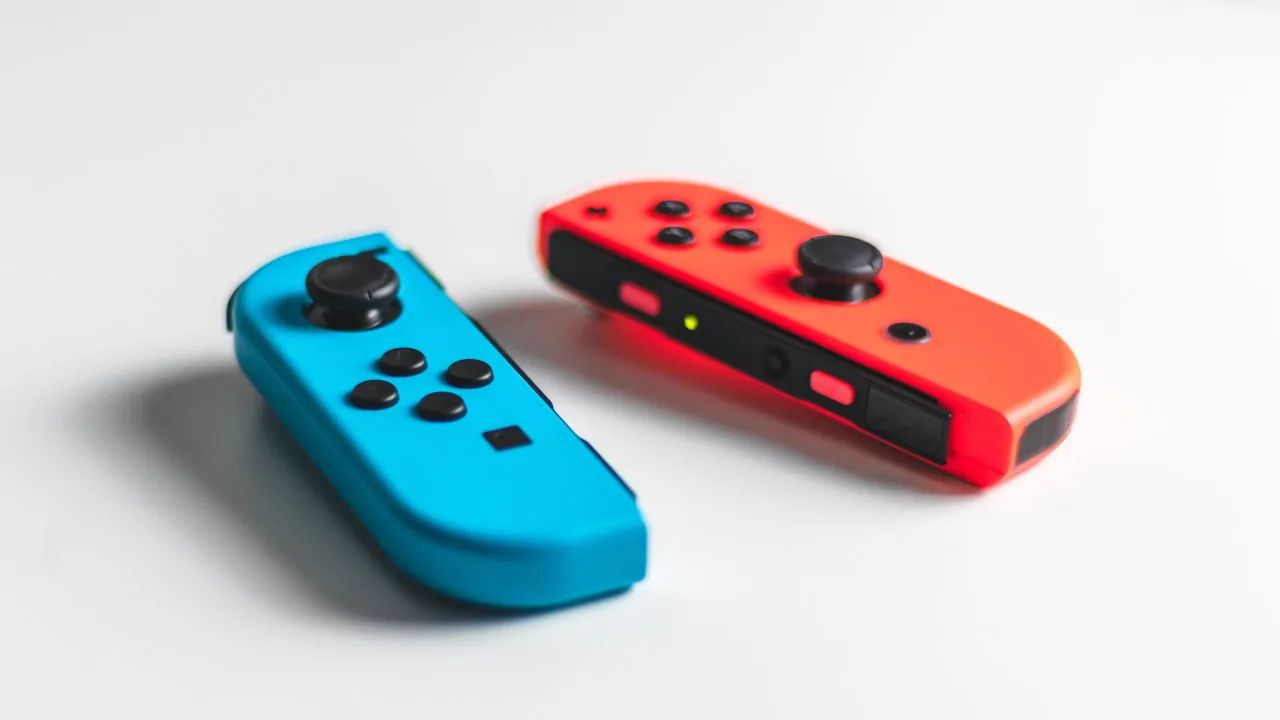 Nintendo's Joy-Con aren't the hardiest of controllers, with Joy-Con drift—which is when its analog sticks falsely register inputs, even when they're not being moved—being one of the most common issues Switch owners face. A series of lawsuits have been filed against Nintendo for this, alleging these as "hidden defects" that violate the Consumer Protection Act. In particular, one lawsuit was filed by a lady named Luz Sanchez and her 10 year old son, whose Joy-Con drift became so severe within months that the controllers, including replacement controllers, could no longer be used.
For most of these cases, the company has successful compelled arbitration, avoiding the need to go to court or pay out settlements. That doesn't mean that Joy-Con drift is now a thing of the past, however; while Nintendo has promised to improve Joy-Con durability, it's not an issue that will go away anytime soon, even in its newer OLED or Lite models.
5. Taking down ROM sites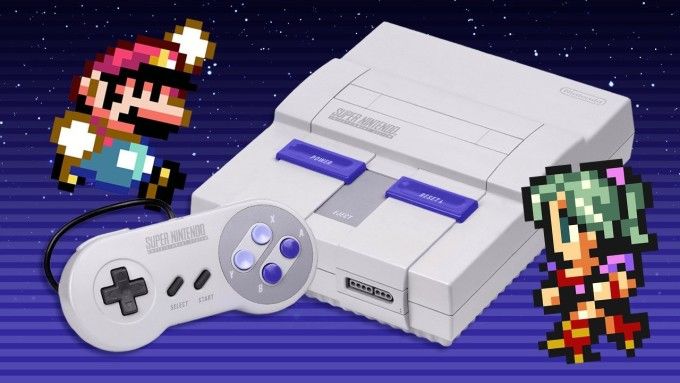 Nintendo's perspective on emulation is decidedly black-and-white: emulation is mere piracy. The company has gone after several ROM distribution websites with multi-million dollar lawsuits—EmuParadise, LoveROMS, LoveRetro and RomUniverse—with the latter's owner being forced to destroy all of their Nintendo ROMs and other intellectual properties, including movies, books and music, or risk being dragged into further legal issues.
There is a fair bit of debate as to whether emulation is a form of piracy, but what's also at stake is that older Nintendo games that are no longer freely available are at risk of being lost without emulation, and that emulators are important tools in games preservation. At the same time, getting hold of beloved Nintendo classics through legal channels isn't such a simple affair—just ask Earthbound fans.
At the same time, Nintendo had previously released several limited time releases of older games, such as Fire Emblem: Shadow Dragon & the Blade of Light, Super Mario 35 and Super Mario 3D All-Stars, which has since dissipated into thin air since March this year. There are several questions one can ask about this decision—and Nintendo has been intentionally vague about its decision to restrict access to some of its most beloved games—but the most obvious and cynical reason is straightforward: these limited sales just bags Nintendo a lot of money, with Super Mario 3D All-Stars having sold 8.32 million units last December.
Today, Nintendo still isn't slowing down its pace; having recently shut down yet another Smash Bros tournament event over the unauthorised use of a Smash Bros Brawl mod known as Project+. Nintendo may still continue to coast by with its carefully curated brand of wholesome nostalgia, but its aggressive approach to litigation may one day prove to be a tipping point for its fandoms—perhaps when there are finally few outlets or little motivation for its players to celebrate the joy its games bring.
Source: Read Full Article