House Of Gucci Made Me Feel Like I Was Having Sex With Lady Gaga And I Hated It
House of Gucci is an excellent film and, slightly surprisingly given the inherent decadence of fashion and its 2 hour 38 minute runtime, it's also an incredibly restrained one. Considering the sex, violence, murder, and rampant excess that surrounds the characters of the movie, director Ridley Scott does a fantastic job of keeping the focus on the people at the heart of Gucci, rather than attempting to distract the audience with dizzying special effects or glitzy imagery. There is one scene though which is incredibly excessive, and I can't not talk about it – the sex scene between Lady Gaga and Adam Driver.
Gaga and Driver play the couple at the centre of the film; Gaga as Patrizia Reggiani, the outsider who marries into the Gucci empire, and Driver as Maurizio Gucci, the heir to the family name. Mild spoilers for the first act of the movie follow.
Related: It Doesn't Matter What Any Of Us Think About The Mass Effect TV ShowPatrizia meets Maurizio at a bar, and immediately the gulf between them is apparent. He has been invited by the nightclub owner, while she has just walked in off the street like all the other revellers. She appears to take an interest in him because of his name, but the couple are also portrayed over a series of dates as being very much in love. In fact, when Maurizio's father makes him choose between the family fortune and this woman beneath his station, he chooses Patrizia. Likewise, when he proposes to Patrizia and tells her he has been disowned, and is therefore penniless, she accepts without question.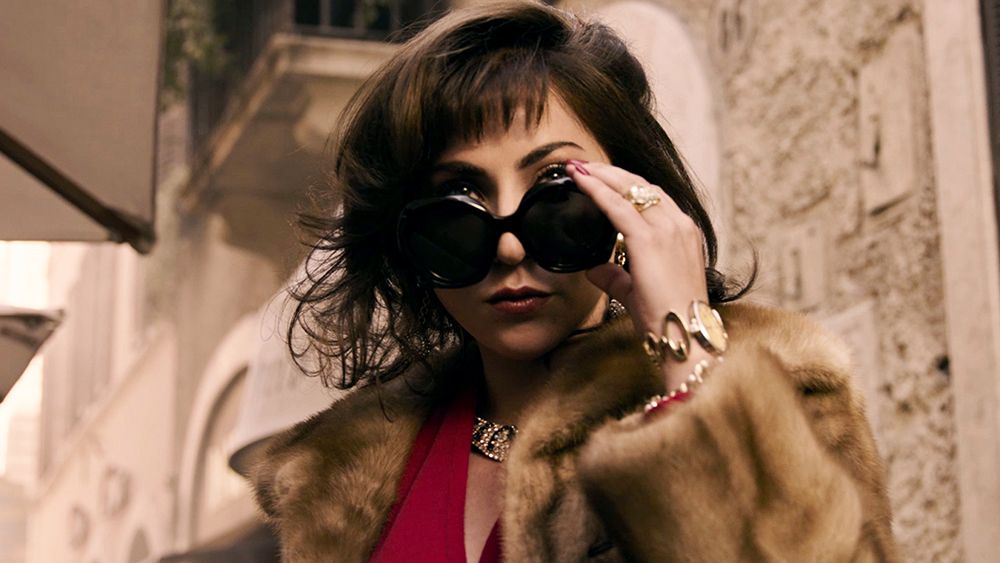 Because Maurizio is now jobless and poor, he takes a job at Patrizia's father's truck-washing business, where Patrizia herself works as a secretary. As a way of showing the couple are young and in love, Patrizia calls Maurizio into the office. Her father is away at a meeting, and they are alone. She kisses him and closes the blinds – we all know what happens next.
I'm not a prude. Sex is a part of life, and since film depicts life, it should be a part of film. I'm not suggesting films never need to show sex, or even that House of Gucci should have cut here. I'm just pointing out that of all the places the film could have cut and still perfectly conveyed the story, this was the first of many opportunities.
It did, admittedly, make sense to roll for a little longer. Maurizio at this point was still geeky and bookish, still awkwardly enamoured by his wife's beauty. He was not a charming lothario, as shown by the way he fiddled with the door handle as he failed to close it properly, the way he pushed his glasses up his nose, and the way Patrizia takes the lead. She brings a sense of confidence out of him, letting him hold her against the wall and raising her legs for him to grab. They then, as lovers in movies often do, swipe the papers off the desk to make room for the main event. Patrizia is reckless and charismatic about it, while Maurizio is gangly and clumsy, accidentally lowering her onto a stack of paper cups she needs to kick away.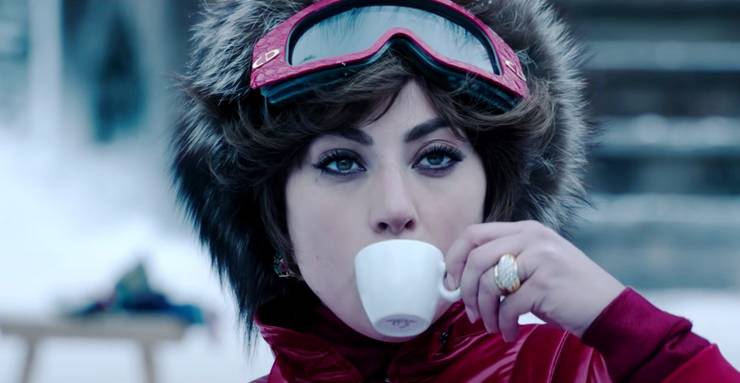 This is the point where you cut it. Right now. I understand what's happening, I have learned the dynamics of their relationship, I'm ready to go see what's happening with Jeremy Irons. Still, the camera keeps rolling. We see no nudity, besides his bare chest and hers in a bra, but it feels incredibly graphic. Uncomfortably so. The camera looms over his shoulder while he grabs her necklace and she thrusts back and forth, head slamming into the table, grunting extremely loudly. And it keeps going. The grunting just keeps going.
Due to the movie's popularity and the fact I booked with a party of three who all wanted to sit together, I was watching this from the front row. I felt like I was personally having sex with Lady Gaga and it is not an experience I would recommend. I wish Michael Polansky all the best, but I didn't need this intimate an insight into his love life.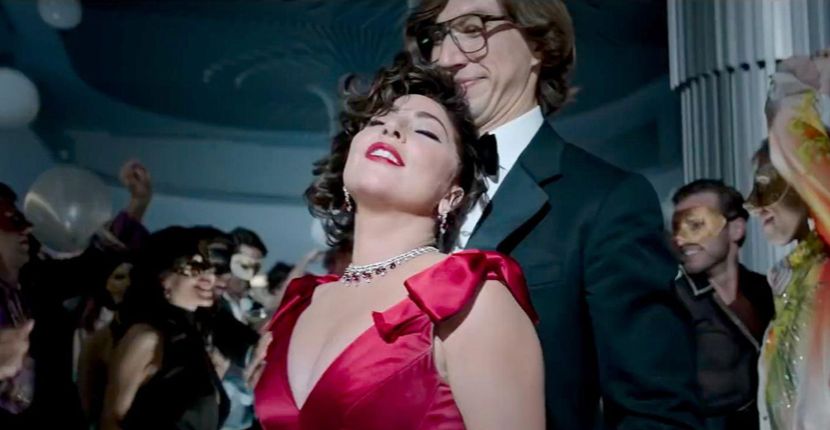 I'm still struggling to understand what it was all for. Sex scenes can be a crucial part of a film's narrative, and just like car chases and explosions, sometimes they're just there because they're exciting. But House of Gucci understands the art of subtext. There are no car chases, there are no explosions. There are no more sex scenes. I didn't need Lady Gaga grunting in my face while she slams her head off the table to tell me their relationship was passionate, that much was already clear.
Coco Chanel once said "Before you leave the house, look in the mirror and take one thing off." This scene should have been that one thing.
Source: Read Full Article