I Was Skeptical At First, But I'm Glad Cyberpunk 2077 Ditched Third-Person Perspective
I'm a pretty huge fan of The Witcher 3, and by pretty huge I mean that I had to get rid of my stick-and-poke tattoo kit a few months ago because I was about ten seconds away from permanently etching Geralt of Rivia's magnificent face into my arm after one beer too many. I am not very good at art, by the way – in fact, I would go as far as saying that I am unequivocally shite at it. And so, I am quite grateful that this almost-disasterpiece was narrowly averted.
Anyway, yes, I like The Witcher 3. So, when I originally heard that Cyberpunk 2077 was going to be a first-person shooter, I was pretty apprehensive. Don't get me wrong, I like FPS – Metro 2033 and Halo 3 are two of my favourite games ever made, and I have a frankly embarrassing amount of hours clocked in Overwatch. Honestly, I spent more days playing Call of Duty: Modern Warfare 2 than I did in school for almost a month after it came out. I like shooters!
But I wasn't sure if I'd like this shooter. I know Cyberpunk 2077 has great big neon letters scrawled across skyscrapers that loom large over massive, iridescent, fish-faced monstrosities suspended high in the thick, toxic air of the prettiest and shittiest city on planet Earth. It's not quite comparable to the swampy bits of Velen, or the cracked crags of the Skelligan archipelago. But still – I'm a Witcher fan waiting for a game developed by the team who did The Witcher 3. A change in setting is one thing, but a change in perspective – I just wasn't sure.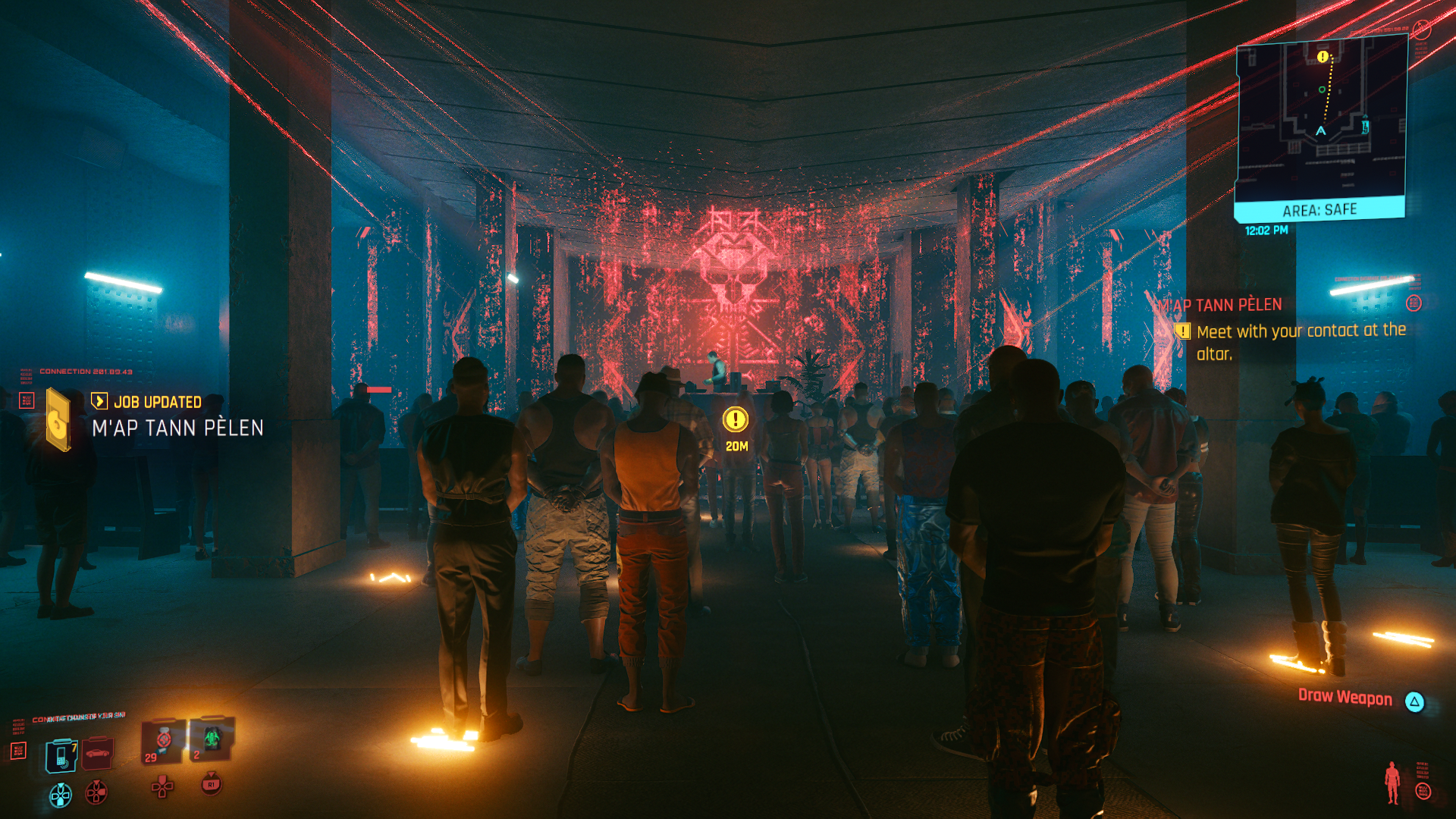 When I booted up Cyberpunk 2077 last week and designed my character – who, as it happens, I modeled after Geralt – I was plunged into a world that I could only experience through his eyes. Well, that's not entirely accurate… There are aspects of Cyberpunk 2077 that allow you to witness events that you did not originally perceive – this largely has to do with the Braindance, which enables you to relive the experience of another person while having the ability to investigate the environment around them, even if you pick up on things they missed.
This is the strongest testament to CD Projekt Red's correct decision to pursue a first-person perspective for two distinct reasons. First of all, the disparity between the first-person perspective and third-person editing mode in a Braindance clip is remarkable. It serves as a functional contrast that allows you to feel as if you're living in the moment as someone else, but constantly reminds you that you have the power to alter that moment in your own unique way. This is even more prominent when you enter the Net, a technological haze of colour and noise where dead men walk and daemons lie.
The other reason is far more weighty, I think, and will become apparent to pretty much anyone who plays Cyberpunk 2077 within the first couple of hours. Cyberpunk 2077 is a game with robotic kangaroo legs and guns that do things they will hopefully never be able to do in real life. At all times, there is a vast amount of information that needs to be fed into your cybernetically-augmented brain. I think the best case for Cyberpunk 2077's transition to first-person – and probably one of the core reasons this decision was made in the first place – is that the UI design necessary for a game like this is immensely complex.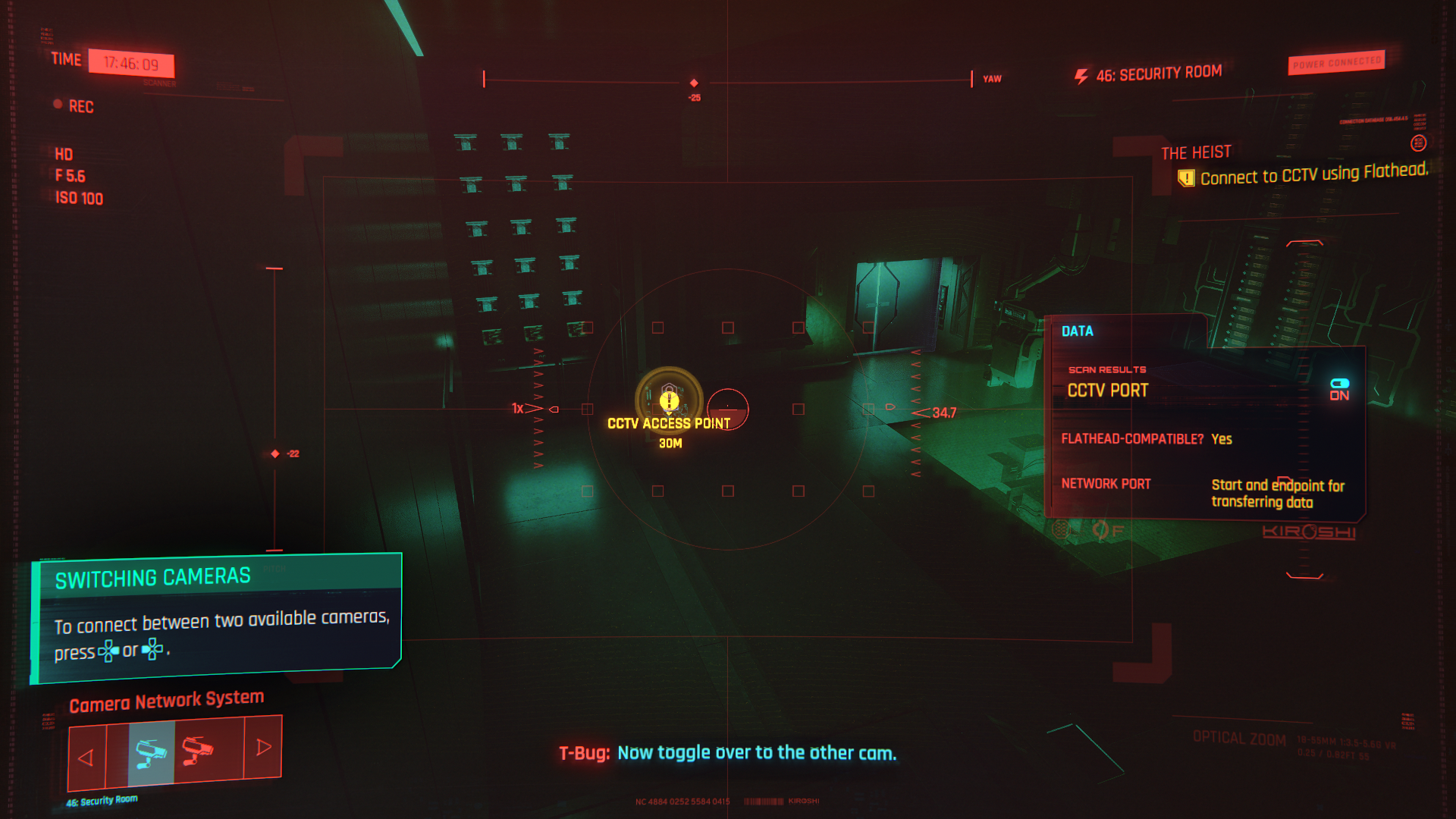 When you consider that combat is not strictly combative in the physical sense, in that you can often weasel your way out of prickly situations by executing a string of cheeky quickhacks, it becomes startlingly clear that this world would be far less immersive in third-person. In first-person, pulling up your scanner to locate hackable objects is engrossing and intense, and it feels as if you're genuinely scouring the area in a desperate attempt to manipulate it to your own benefit. On top of that, all of the information on screen makes sense – you've got the fancy retinal implants that allow you to analyze the computer on the other side of the room, and the cybernetic prowess to override a camera that will get you nicked. If this was done in third-person, it would be far less effective. The UI wouldn't be intertwined with the experiential perspective of emphatically playing the game. On top of that, Cyberpunk 2077 is a fast-paced RPG, not a grand strategy game from Paradox. The first-person perspective respects the fact that you need to be strategic, but you haven't got an infinite amount of time to weigh up your options before executing the first step in a 100-point plan.
It's probably worth mentioning that the gunplay feels great, and that combat is intuitive, although neither of those elements are what sold me on the decision to make Cyberpunk 2077 an FPS. It's the moment-to-moment play that does it for me, the fact the UI information necessary for understanding and overcoming situations is never obstructive or intrusive – instead, it's integral to the act of playing the game.
Honestly, I wasn't enthusiastic about the first-person announcement when I first heard it. I also wasn't pleased that I'd be driving a car around Night City instead of riding a metal Roach with airplane wings, so I think it's fair to say my lack of enthusiasm might have been a tad biased by my investment in stuff of a more witchery nature. But, having spent some time playing the game over the last week, I can confidently say that my apprehension has dissipated. I'm looking forward to spending more time observing the techy trinkets of Night City through the eyes of my discount Geralt, who looks almost as bad as the one I almost inked on my arm because I got the eyes completely wrong.
Cyberpunk 2077 is available for PC on GOG.COM, Steam and Epic, Xbox One, Xbox Series X|S, PlayStation 4, PlayStation 5, and Stadia from December 10, 2020. When you buy Cyberpunk 2077 on GOG.COM, 100% of your money goes to CD PROJEKT Group and supports their future projects.
These articles are posted in affiliation with GOG.COM. TheGamer received compensation from GOG Sp. z o.o. for affiliating these articles with their brand.
Read next: Cyberpunk 2077 Review – Future (Almost) Perfect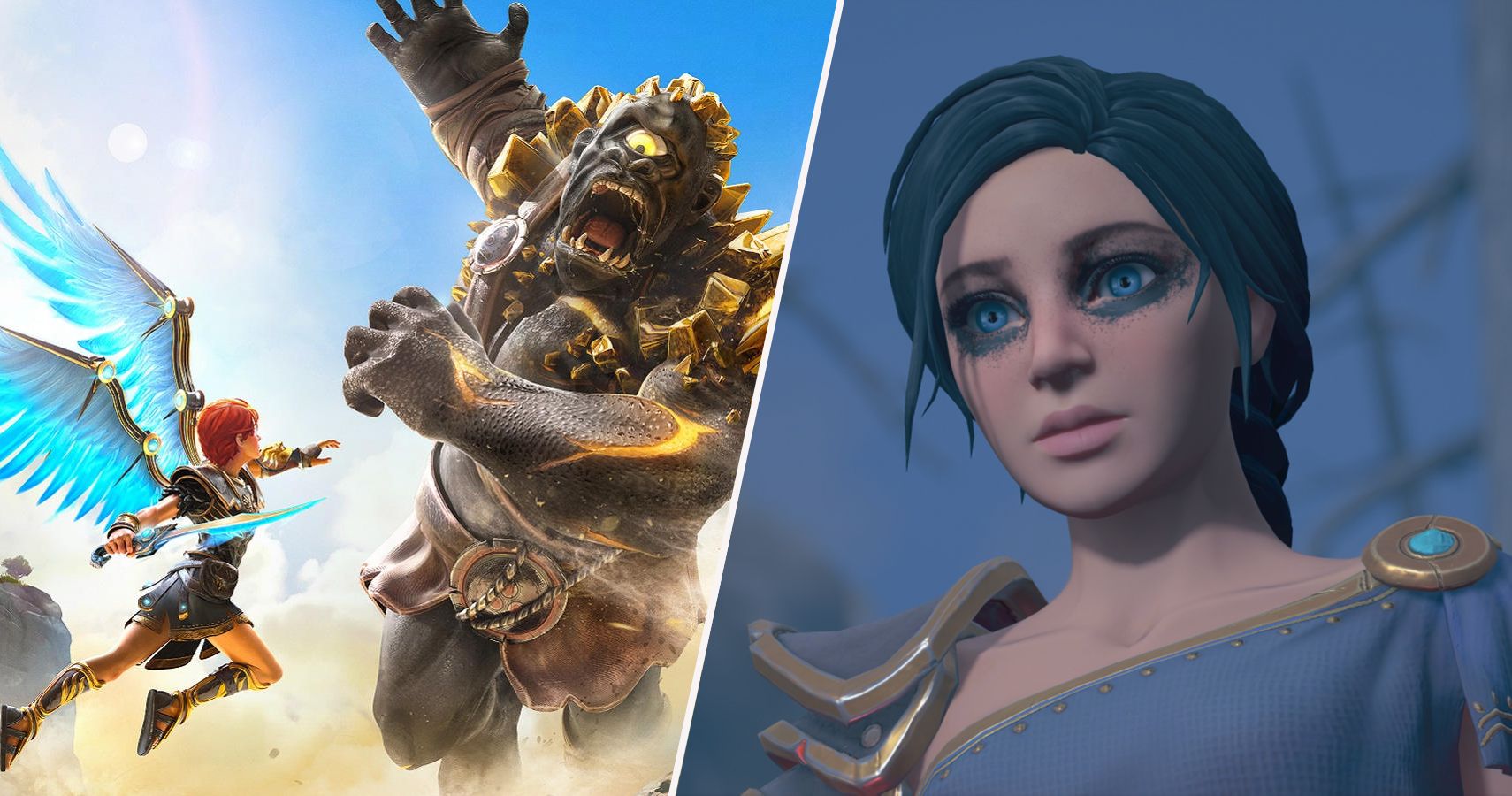 TheGamer Originals
PC
Cyberpunk 2077
Xbox One
cd projekt red
Ps5
ps4
Xbox Series X
CD Projekt
Cian Maher is the Lead Features Editor at TheGamer. He's also had work published in The Guardian, The Washington Post, The Verge, Vice, Wired, and more. You can find him on Twitter @cianmaher0.
Source: Read Full Article