Marvel Should Create A Connected Games Universe
Ever since Robert Downey Jr. stepped into the crimson and gold role of Iron Man, Marvel Studios has held a vice grip on the global box office. Across over 20 films, Kevin Feige has crafted an intricate world of compelling characters and connected storylines. Thanks to these interweaving narratives, each MCU movie holds more meaning than the last – it's both a sequel to what came before and a set-up to what comes next, making every entry unmissable. With the recent success of Insomniac's Spider-Man games and Eidos-Montreal's Guardians of the Galaxy, it's time for Marvel to explore a connected universe of games.
Arguably the most popular superhero of all time, crafting a compelling Spider-Man story brought a huge amount of pressure for Insomniac, experienced as it was with the likes of Ratchet and Spyro. The character was already on his third cinematic iteration in 20 years, breaking box office records, and Insomniac's version needed to appeal to this fanbase while creating an original arc.
The game was a sweeping success, standing out in a stacked year that also boasted God of War, Red Dead Redemption 2, and Celeste. This led to Insomniac's version of The Lion King 1 ½ – Spider-Man: Miles Morales, which expanded on the characters and introduced another web-slinger. While some fans were disappointed that Miles's adventure wasn't a full sequel, it provided a great debut story for one of Marvel's most beloved characters. Spider-Man 2 will unite the two web-heads and expand the universe as they take on (or fight alongside) Venom, while Kraven the Hunter is also expected to appear.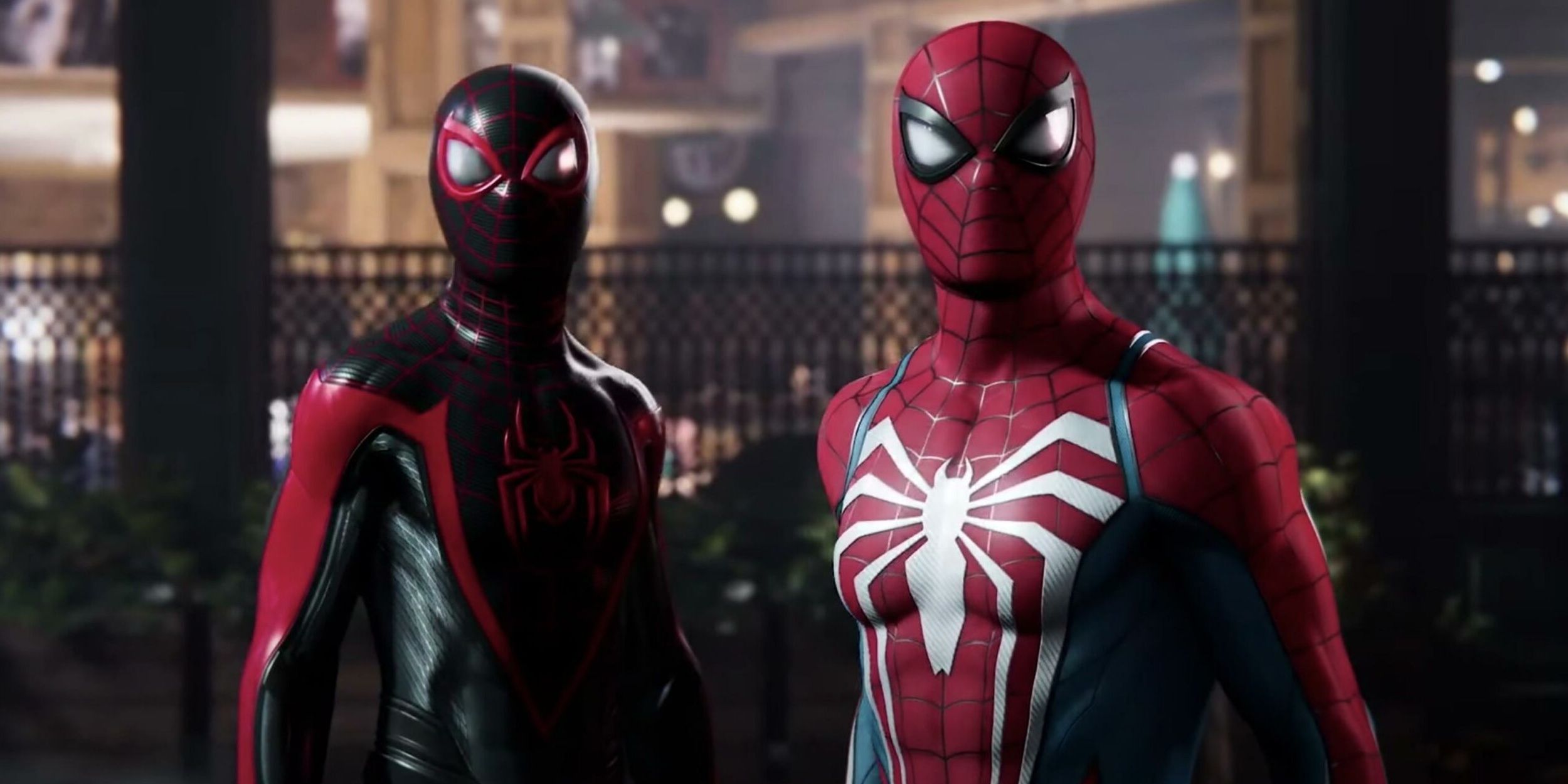 That's not the only Marvel project Insomniac is working on either. In a surprise announcement at the September PlayStation Showcase, Insomniac showed a teaser of the grizzled mutant Wolverine sitting at a bar with presumably dead bodies scattered all around him. With Insomniac's pedigree, hopes are high for Wolverine, although its release window is some way off yet.
Aside from Insomniac's two upcoming Marvel games, renowned games writer and director Amy Hennig has announced that her new games division Skydance New Media will be creating a new Marvel adventure game that's rumored to feature either the Fantastic Four or Ant-Man. If you're a fan of Uncharted, then you're a fan of Hennig.
It hasn't all been rosy for superhero games, however. Square Enix tried creating a live-service Avengers game with Crystal Dynamics, but it didn't pan out how anyone imagined. Creating a barren world with repetitive missions and a live service model that didn't fit the game itself – not to mention how the case felt like MCU knockoffs – doomed the game before it ever had a chance. The lone positive of Marvel's Avengers was introducing Kamala Khan, who quickly became a fan-favorite thanks to her role in the all-too-short campaign.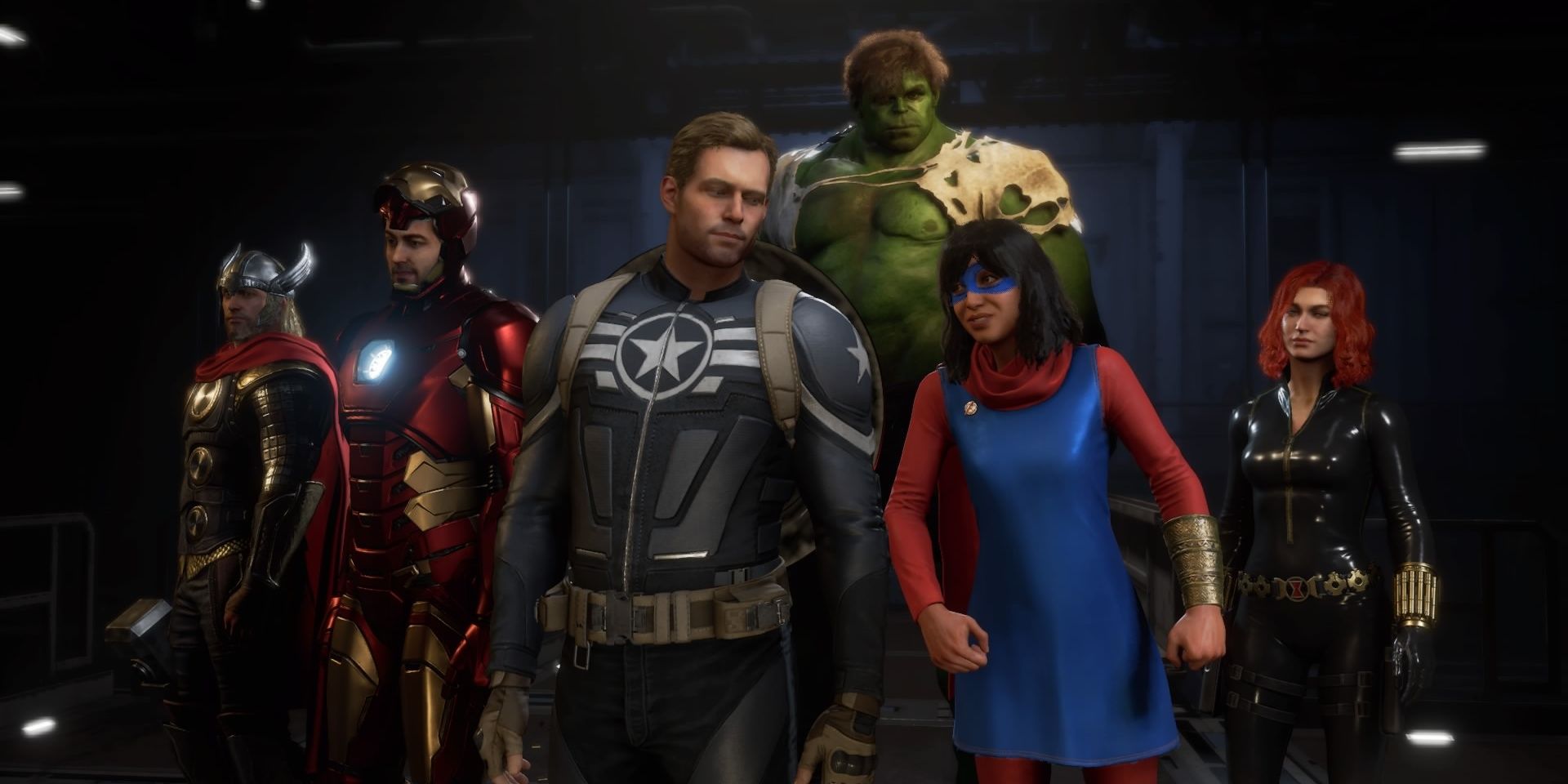 Square Enix recently took a second swing at a Marvel superteam, this time joining forces with Eidos-Montreal and taking on the Guardians of the Galaxy. Right away, the decision to focus on a linear adventure over a complex, pseudo-open world and live-service model was celebrated, but what many might have overlooked in Guardians is how the game presents a way for Marvel to connect its games into one single universe.
The concept of unlimited universes – usually known as multiverses – has remained a major factor in Marvel comics, with the idea of infinite realities finally making its way to the MCU, first in the Loki show and soon with Spider-Man: No Way Home. The Infinity Saga will look like a walk in the park compared to what's in store with the MCU's multiverse arc, and what better way to fully embrace the multiverse by also creating one for its games by using the Continuum Cortex?
Spoilers ahead if you haven't finished Guardians of the Galaxy. Are you still here? Perfect. So, after Star-Lord and company successfully enlist the help of Cosmo, the head of Knowhere's security sends the team through the Continuum Cortex. This mysterious portal that allows you to travel through space and time is the key to establishing a connected universe. There are numerous portals that, if you listen closely, sound like gateways to an Avengers universe and a Spider-Man universe. What if it was the store-brand Avengers that everyone hated? Or Insomniac's Spider-Man that now has his own designated universe of Earth-1048?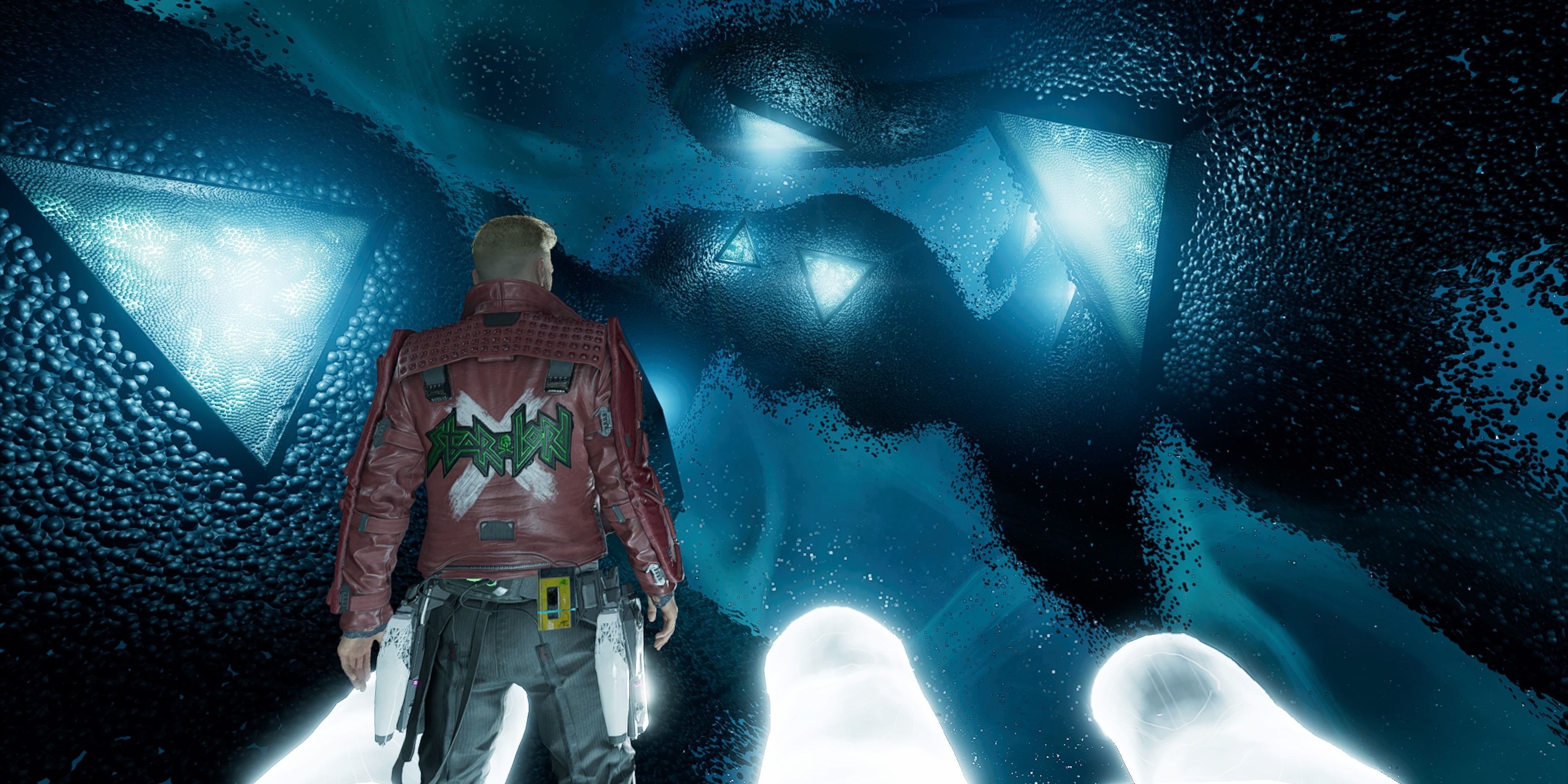 Utilizing the Continuum Cortex could open up so much potential for these characters, and while games take longer and are vastly more complex to develop, they also don't need to worry about trying to cram in X amount of team-ups before someone becomes too old. Hell, we don't even need full games. Imagine a Guardians of the Galaxy DLC that sent Star-Lord and his team through the Continuum Cortext to help out the Avengers during the upcoming Klaw Raid.
It could become a bit tricky with certain properties that are exclusive to one console (looking at you, Spider-Man), but that doesn't mean it's not possible. Crystal Dynamics still developed a web-slinger for Marvel's Avengers, though he's a) locked on PlayStation, b) not the Spider-Man from the Spidey games, and c) terrible. But even if Spider-Man was left on the sidelines because of his contractual restrictions, you still have two of the biggest superteams in the Avengers and Guardians, plus whoever Hennig is focusing her game on. The blueprint is there for a connected games universe in some capacity, and given the massive success that the MCU has experienced since 2008, there's clearly a market for more interconnected superhero adventures.
Source: Read Full Article