Outcasters Is A Wild New Take On The Competitive Shooter: An Interview With The Devs
Outcasters is an innovative new multiplayer game coming exclusive to Google Stadia. It's being developed by Splash Damage, the team behind Gears Tactics, Halo: Master Chief Collection, and Gears 5 – so it's safe to say people are excited for its newest IP. The tone of Outcasters, however, is dramatically different from that of Gears or Halo. Instead of a realistic world with terrifying enemies, the game takes place in an adorable, stylized vinyl world.
You'll step foot into an arena with seven other players and fight to be the last one standing. Your main weapon? Curvable projectiles.
We had a chance to connect with Javier Galvan, Technical Designer, and Rachael Tarr, Associate Audio Designer, to discuss the upcoming game. From past games influencing its design to future plans and updates, there's a lot more to Outcasters than its cutesy appearance would lead you to believe.
Outcasters looks like a wild new type of competitive shooter. How did the team come up with this idea? And how does the bullet curving mechanic work?
Javier Galvan: The original idea came from an internal Game Jam and it turned out to be such a big hit within the studio at Splash Damage, that we decided to develop it into a fully-fledged game!
Rachael Tarr: The curve mechanic has been a staple of the game from the very beginning. It's an interesting take on the classic way in which games tend to approach firing any sort of projectile – we feel that it encourages players to keep moving, as there isn't really anywhere to hide when a shot can sneak up on you around a corner! The top down view gives the player a great insight into the map they are playing in, and they are able to make decisions based on the environment around them – "I can totally hit them if I shoot around this carousel" or "I can sneak a tight angled shot around the small corner over there." It is a unique mechanic and it does take some time to master, but it is extremely satisfying when hitting an opponent in a position which would normally be impossible.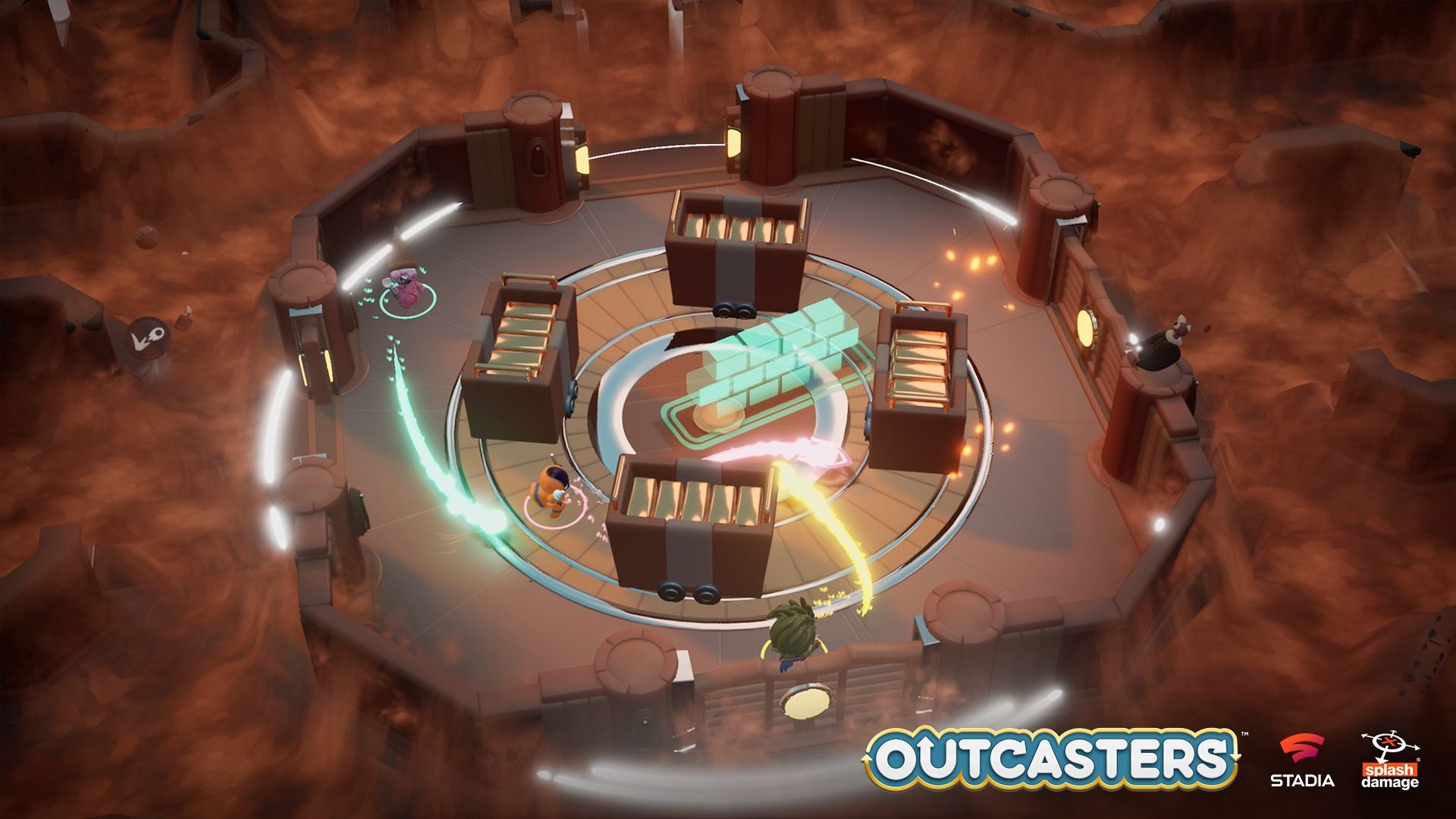 What game modes will be available at launch?
Galvan: We will have three different game modes at launch, one free for all, named Last Caster Standing and two team-based ones including Gold Rush and the recently announced Team Battle.
Tarr: These game modes really do feel different from one another as well. It's been fun in playtests watching how people deal with the situations they find themselves in during a match. For example, some people will stay as a group in Team Battle and hunt down the opposition, whereas others will split off and try and get some sneaky shots in from a whole host of angles. It's super entertaining to watch!
The team at Splash Damage has worked on some high-profile games, including Gears 5. How has that experience shaped Outcasters?
Galvan: Previous experience certainly has had a big impact on the games we develop at Splash Damage and Outcasters is no different. Although it looks visually different to a lot of our previous titles, underneath it all is a fast-paced, highly-competitive, multiplayer game which we think players will love getting their teeth into.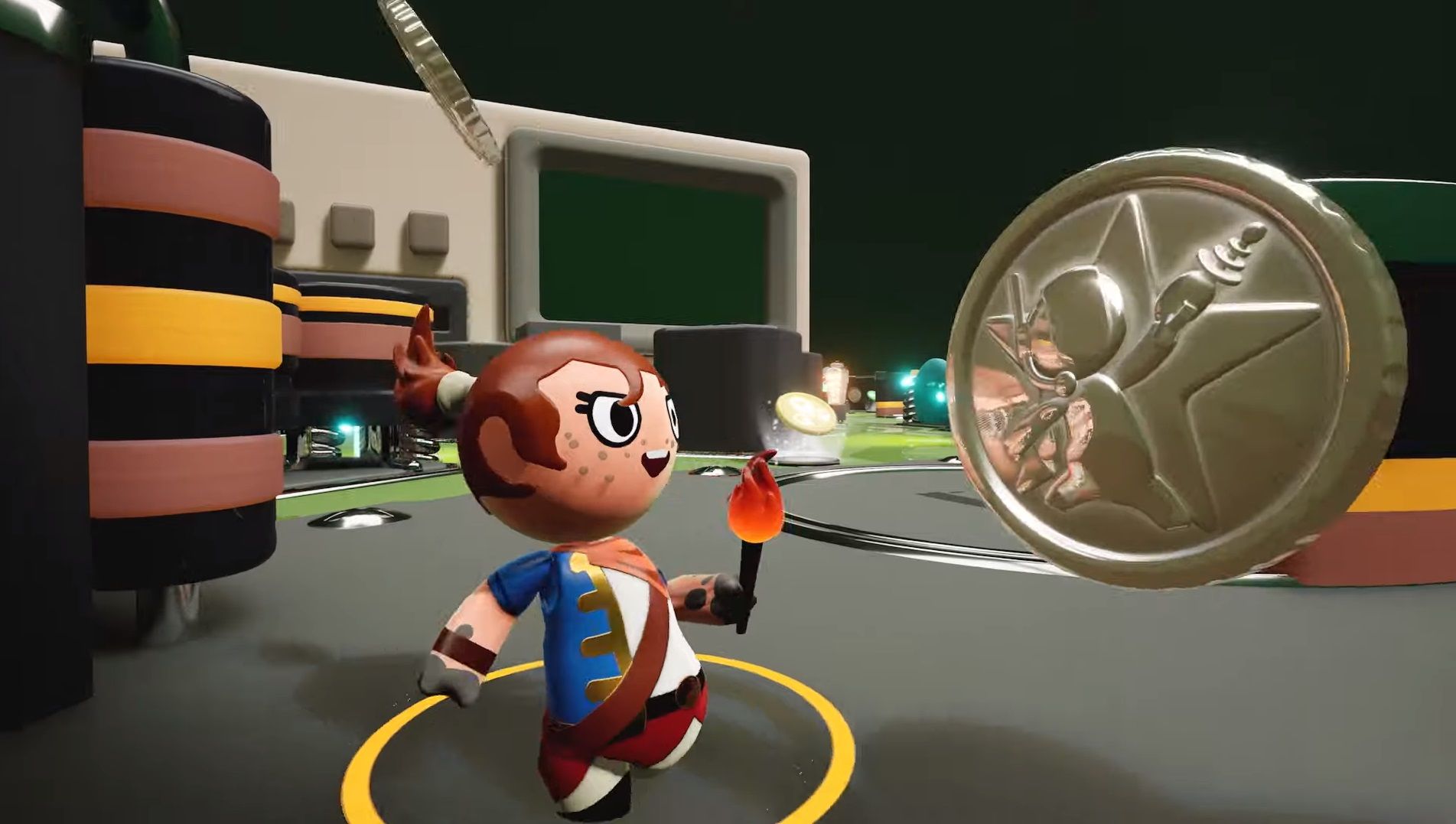 What one feature in Outcasters do you think players will enjoy the most?
Galvan: It's so difficult to choose one! I'm somewhere in between the fast-paced action matches, and how frenzied those games can become when you are playing with friends, and the aesthetics, especially the feelings that the environments and characters evoke, and the wackiness that always keeps a smile on your face.
Tarr: For me, I feel as though players will really enjoy the customization we've put in place. There are so many combinations that can be selected, with some wild and wacky variations, so each player can choose to look however they want. We've also got a wide selection of voices, so you can, for example, give the voice of an Ice Cream, to an Ogre or a Spaceman! This just ups the fun and randomness that you can experience within the game.
What's the inspiration behind the graphics? They look like a beautiful combination of Fall Guys and LittleBigPlanet.
Tarr: We wanted the game to be accessible to everyone and giving the player a lot of control over their customization was a big part of that. This is where the "toys come to life" kind of aesthetic came from. We wanted the visuals to be vibrant and colorful, but also with a little bit of attitude, and I think we've managed to achieve that with the various maps and characters that we have included at launch, as well as the combination of the chaotic gameplay with exciting audio and visual cues.
The announcement trailer for Outcasters is hilarious – will that sense of humor carry over to the full game?
Galvan: Definitely! I believe that's what makes this game so great, not taking itself that seriously. You have the option to explore and dig deep into the aspects of the game that require more mastery but still enjoy the fun atmosphere from the visuals, audio, animations and overall tone.
Tarr: Oh, 100%! It's been a really fun project to work on because of this as well. The art team have been great at adding all the little bonus features to some of the maps you'll see as you play, and they just further give life and personality to the game as a whole. It's the fun quirks, mixed with the frantic gameplay, that really makes this title stand out for me.
How has it been working with Stadia? Is the development process any different from creating a game for PS4 or Xbox One?
Galvan: Stadia is fully cloud based which makes it quite different from developing for any other platform. Pioneering technologies is always a challenge; new API, different debug and testing processes, etc. Our engineering and QA team have done a stellar job, and it's a testament to the Stadia team that we have had a great time developing Outcasters on the Stadia platform. The insight we have gained from working with Stadia has been incredibly refreshing and it's exciting to be working with them and taking full advantage of what the Stadia platform has to offer.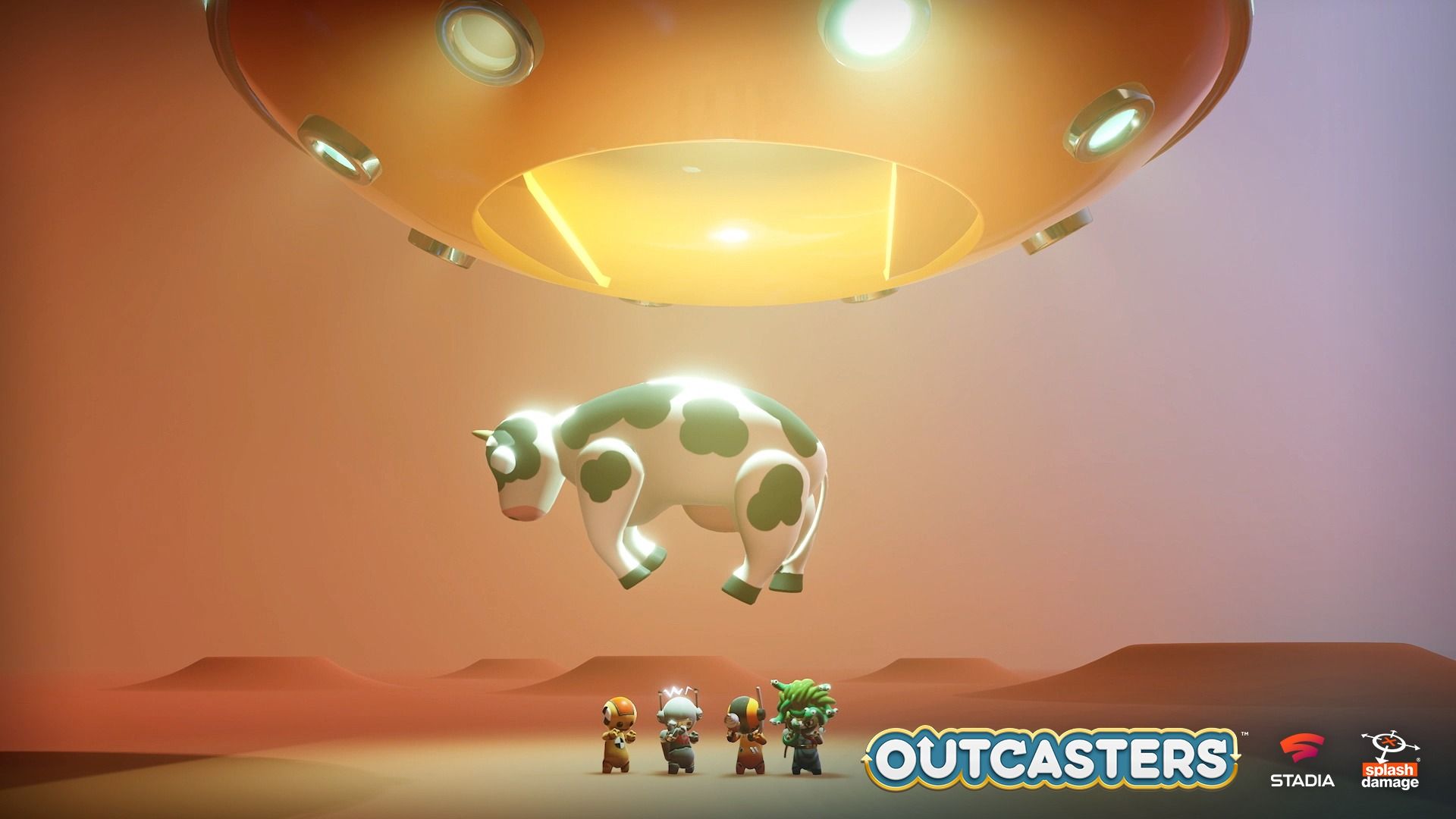 Do you think streaming services are the future of the industry?
Galvan: If not the future, a big chunk of it. We've been witnessing a big shift with how people experience games during the last few years and we've seen a tendency towards audiences wanting to watch games as well as play them. Technology will evolve to feed this need allowing players to be active participants where they engage and interact with streamers in a much more engaging level than just using a chat box.
What are your long-term goals for Outcasters?
Galvan: I would love to introduce much more variety to the game, give users more agency, and many other elements to interact with while in a match. I'm looking forward to the coming live phase, to listen to our audience, and see how they experience the game so we as developers can seek new ways to shape the game alongside them.
Tarr: From an audio perspective, we'd love to add to the customization and create even more options for voices and character movements, as well as support new game modes and visuals as they come in. We will also listen to player feedback when we do go into the live phase and make improvements on anything that might come up. We want to continue to provide the best experience that we can to our players, and we will evolve the game accordingly to what they enjoy and want to see more of.
READ NEXT: The Future Of Game Development: An Interview With Jacob Hawley, Founder Of TLM Partners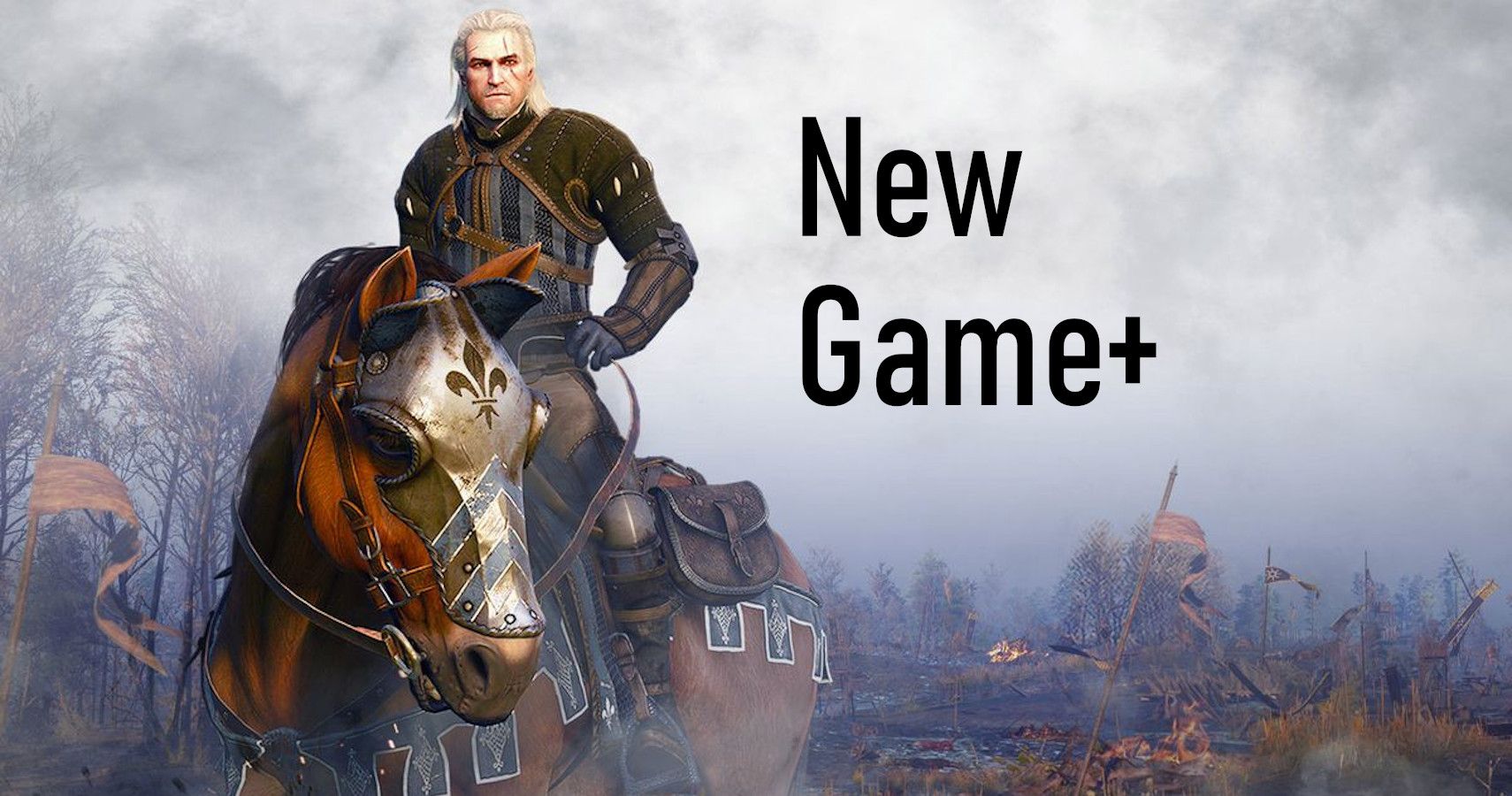 TheGamer Originals
Google Stadia
Jon Bitner is an Associate Editor for TheGamer. His passion for gaming started with his first console (Sega Genesis) and he hasn't stopped playing since. His favorite titles include The Legend of Zelda: Ocarina of Time, Team Fortress 2, Rainbow Six Siege, Pokémon Sword & Shield, Old School Runescape, Skyrim, and Breath of the Wild. He can usually be found playing the latest RPG, FPS, or some obscure mobile game. Before working as Associate News Editor, Jon earned a Biology degree and worked in the Biotechnology sector — experiences that taught him how to put words together and make sentences. When not playing or writing about the gaming industry, he enjoys sleeping, eating, and staring at birds.
Source: Read Full Article