Play These Games While You Wait For Path Of Exile Mobile (Or Diablo Immortal)
There are some big mobile titles in development: the highly anticipated Path of Exile Mobile is expected to be the complete game experience with no gimmicky pay-to-win features. Blizzard is also looking to bring the full Diablo experience on the go with Diablo Immortal. Unfortunately, neither of these titles has a set release date at this time, leaving fans of both series hankering to get a well-fashioned RPG in the palm of their hands.
Thankfully there are several great options for both Android and iOS users to pick up in the meantime. Compiled below is a short selection of RPGs, covering a range of gameplay styles and sporting key features fit for passing the time.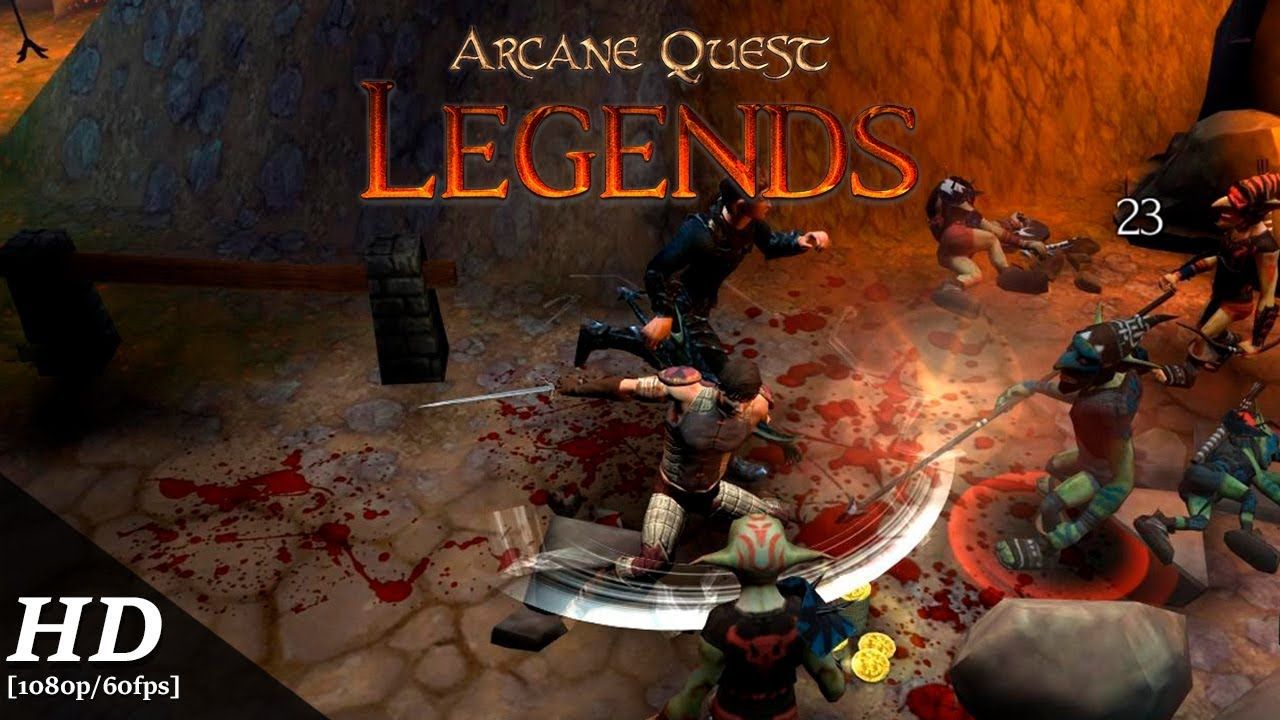 Arcane Quest Legends is a quest-based action RPG that offers smooth mechanics and appealing graphics. Players may build their character however they like with no set class restrictions. However, players do choose an initial stat set based off of the traditional Warrior, Ranger, or Wizard classes.
The game is easy to pick up without being too hand-holdy. There's an easy 'follow the yellow-brick road' sort of navigation, but with the freedom to veer off track here and there. While there's not much to be said for the storyline – at least in the early stages – progress flows nicely and the battle mechanics are satisfying.
With the first Act containing a set of 4 Primary Quests, 3 Side Quests, 6 Mercenary Tasks, and 1 Fight, there is plenty to get players started. If a player finds the game especially enjoyable they can purchase further Acts, but the first free-to-play Act is enough to wet the whistle without gimmicky transactions. Arcane Quest Legends is a great choice for any offline casual role player.
Dungeon Chronicles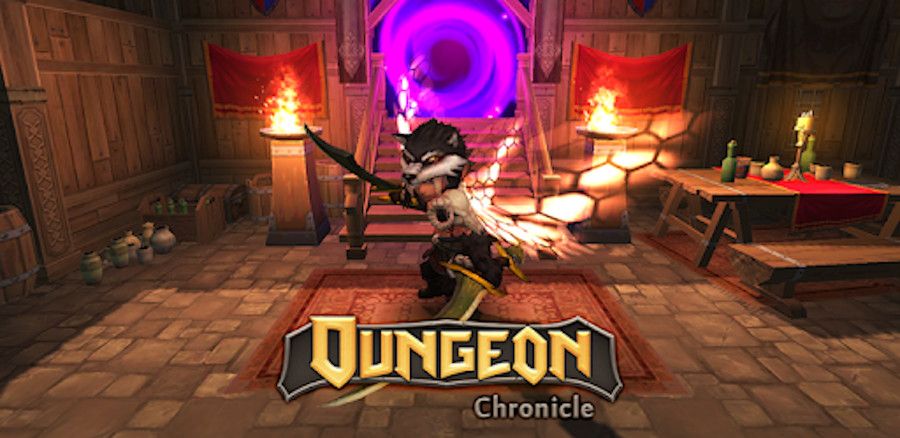 Dungeon Chronicles has consistent reviews on the Playstore for being fun, not too ad-heavy, and easy on the wallet. Some say the game gets mundane after a while, but that's okay; sometime in the not so distant future, players should be making way for Path of Exile Mobile or Diablo Immortal anyways.
Dungeon Chronicles is an especially good option for fans of the Diablo series, as this dungeon crawler shares many similar qualities. The gameplay rises through levels of increasingly difficult enemy hordes and supplies a constant looting frenzy.
Being able to build the character any which way and switch between class weapons allows a lot of freedom in gameplay customization to keep things interesting. Players may have a sword, gun, and staff all equipped at the same time to utilize freely during battle. While there are many battle options, the game avoids being too complicated. It's easy to upgrade and sort materials at a glance, which is a huge plus on the compact mobile platform.
Black Desert Mobile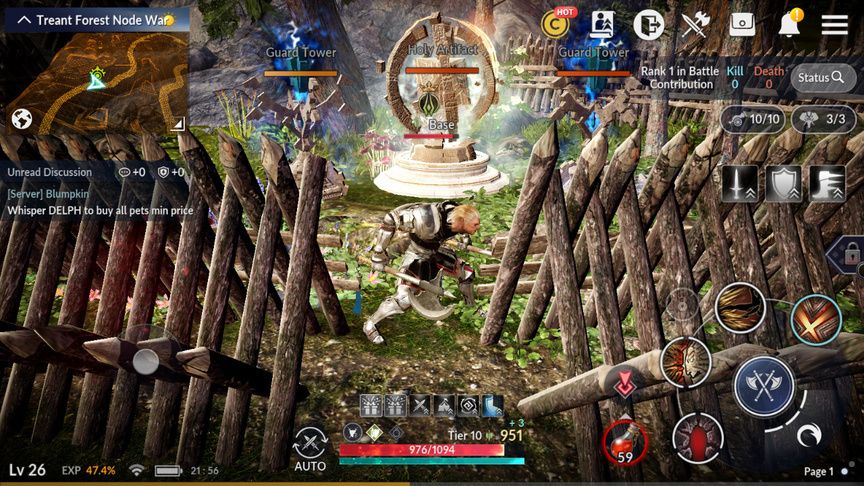 For a true MMORPG experience, Black Desert Mobile is a surefire way to scratch the itch. This mobile title has made a popular name for itself, proving it's more than just a fun way to kill time. But its vast gameplay will surely do the trick for players awaiting Path of Exile's mobile adaptation.
This mobile adaptation encapsulates the full online experience, offering all the features of its PC counterpart. Advanced character customization, 5 class choices (with more coming soon), and strategic skill-building accommodate a wide range of playstyles. Additional side-quests and resource foraging enhance the open-world gameplay. Occasional cut-scenes drive the story along, giving the sense of epic adventure. The battle mechanics are quite engrossing as well, allowing tactical strategies that make this a great title for gamers who want to get more involved.
Black Desert Mobile also manages to add a couple of new features unseen in the PC version: growing and governing a camp, training pets, and breeding horses all add to the engaging qualities of this game.
Patience is a Virtue
The thought of a full-fledged Diablo or Path of Exile in the palm of your hands is extremely tantalizing. However, the wait provides a unique opportunity to test drive the plethora of RPGs exploding onto mobile platforms. So clear some space and get browsing because there are many worthy titles to help pass the time.
Source: Read Full Article