The Invincible Is A Next-Gen Shooter Inspired By Stanislaw Lem, From Former Witcher Devs
The science fiction of Stanislaw Lem has become deeply ingrained in the modern world. From speculation on the technology of microrobotics to the concept of transhumanism, where humanity can supersede itself through the use or abuse of hard science, Lem's philosophies are as potent now as they were when The Invincible was published in 1964.
So it doesn't come as much of a surprise that Polish studio Starward Industries — which hails from Lem's own Krakow — is currently collaborating with the Lem estate on a video game adaptation of that novel. According to Starward Industries CEO Marek Markuszewski, we are currently in the midst of a grand resurgence in narrative-driven single-player games, and the timeless works of Stanislaw Lem are low-hanging but delicious fruit.
Starward Industries is currently hard at work developing the bold, atompunk setting of The Invincible for next-gen consoles. Markuszewski tells me that the goal is to encourage players to engage with Lem's wider oeuvre and to "become obsessed with his ideas." In his eyes, Lem's stories are a perfect fit for narrative games, and have the ability to powerfully comment on the contemporary world.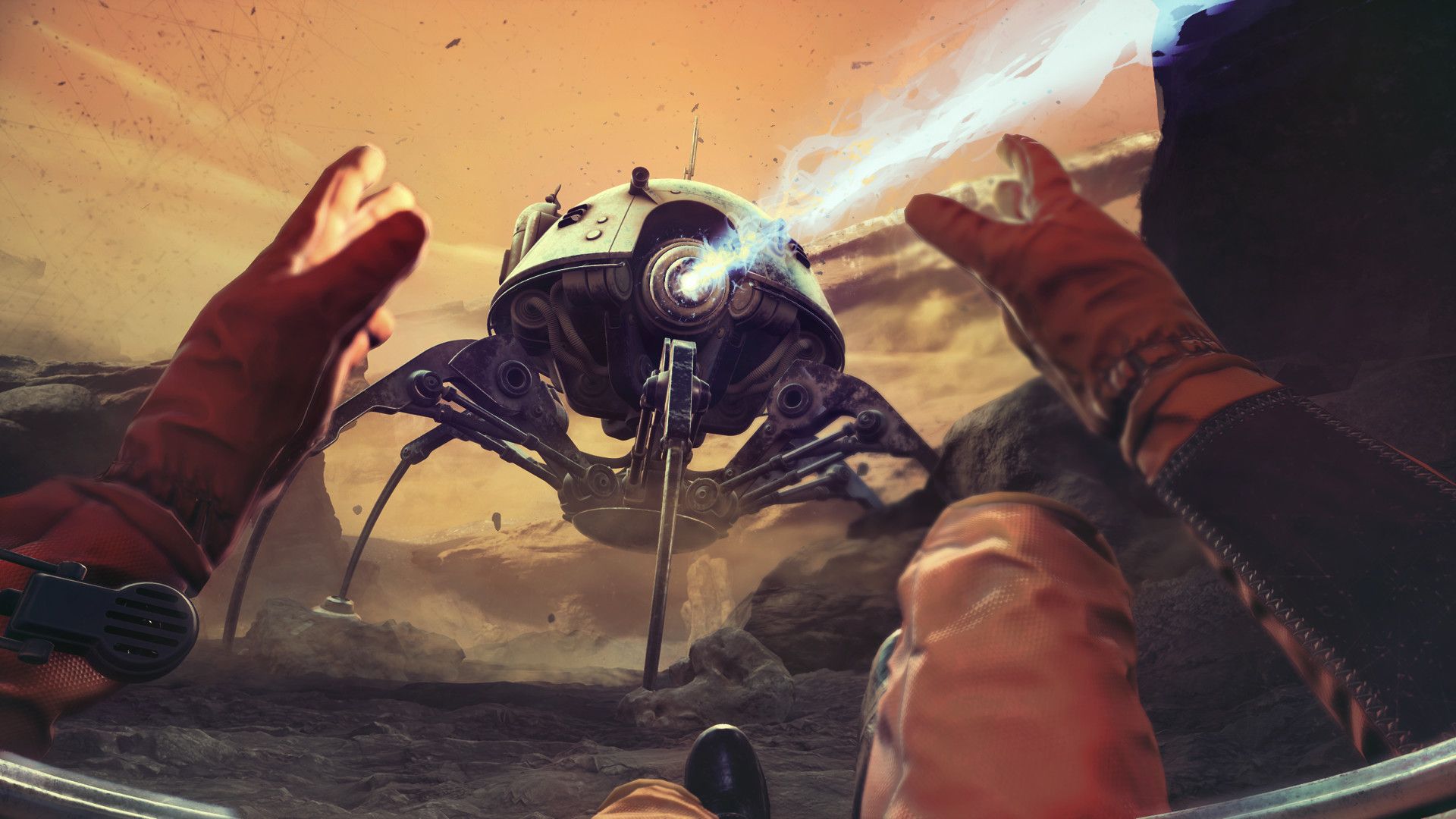 "Lem centers on dynamics of humanity and societies in the future," Markuszewski explains, noting that his novels often explore various planets sporadically dotted across the universe. "These visions, stretching hundreds of years into the future, are deeply rooted in science. [And] as time has shown, his logic and conclusions came to life."
It's important to note that Lem didn't necessarily guess the exact names or structures of the inventions he predicted in his speculative fiction, but was able to nail the exact purpose for technologies like the internet, ebooks, artificial intelligence, genetic engineering, microrobotics, and more.
But one concept that proves particularly intriguing for Markuszewski and the team at Starward Industries is transhumanism — the idea that humanity can better itself both physically and mentally. It's not unlike Nietzsche's Ubermensch theory, which suggests that man is not the end state but a bridge to future progress, except it is more technologically inclined than it is philosophically-driven.
"Aren't we all gradually transforming [in]to living increasingly digitally, and creating our personalities outside of our bodies?" Markuszewski asks. "Transhumanism looks even further into the future of health science with implants, chips and mental interfaces. There may be potential in exploring this angle in a separate video game."
This description hearkens true for a range of recent or upcoming games, but is probably most immediately comparable to CD Projekt Red's Cyberpunk 2077, where people augment their bodies with cybernetic enhancements in order to close the gap between man and machine. On that note, it's worth mentioning that Starward Industries is made up of devs who previously worked on Cyberpunk 2077, as well as talent from The Witcher 3, Dying Light, and Dead Island.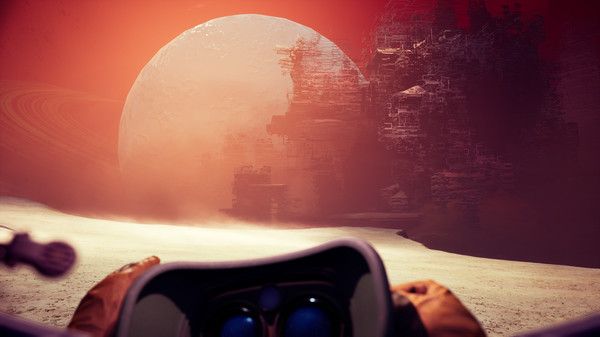 "Another tempting concept is other lifeforms, which may not include protein, photosynthesis and carbon-carbon bonds," Markuszewski says. "Lem argued that we're not only unprepared to encounter such species, but we can't even notice them as our egocentric imagination tells us to picture lifeforms as having a head with eyes at the top and legs at the bottom."
So what drew Markuszewski and the team to The Invincible in particular? Lem's most famous text is probably Solaris, where a team of scientists attempt to understand a sentient alien ocean. However, the rest of his output ranges from iconic novels such as Eden to literary criticism on the works of Philip K. Dick — the only American author praised by Lem, despite a longstanding tit-for-tat relationship of pettiness as they competed from opposite ends of the world. "We're planning to perhaps refer to the writers' clash of egos in one of many Easter eggs planned to be included in the game," Markuszewski jokes.
But in terms of selecting The Invincible specifically, Markuszewski notes that the prose in the novel is stunningly picturesque. In his eyes, it reads like a ready-made movie script. "It's both epic and believable," he explains.
"It is not only our perception of the imaginative value of the novel," Markuszewski continues. "Theodore Sturgeon praised The Invincible as, 'Science fiction in the grand tradition,' saying, 'The science is hard — the descriptions are vivid and powerful.'"
The Invincible itself is set on a distant planet known as Regis III, which appears to be completely deserted. However, Lem's original text is littered with unexpected twists and turns as its protagonists attempt to track missing crew members lost in a world shrouded in mystery. Markuszewski notes that the aim is to make players feel more and more unwelcome as they gradually progress through the game, while slowly realizing that their problems run far deeper than they originally imagined.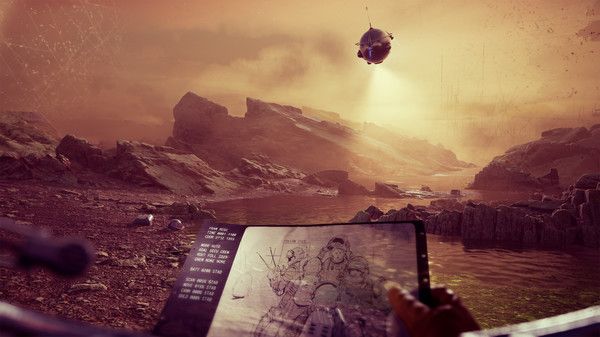 When asked if the team intends to include sections from other novels as means of creating a sort of shared universe based on Lem's work, Markuszewski says that The Invincible is sufficiently multi-layered and rich to function on its own. However, he also notes that the novels I brought up — Solaris and Eden — have a lot in common with The Invincible, and so certain ideas will technically come from more than one source. But The Invincible is always paramount in terms of the events that actually transpire.
"Their stories have to be told separately," Markuszewski explains. "Who knows what kind of reaction we're going to trigger with The Invincible? I can totally imagine building a larger universe to set more stories in, but it's too [much of a] long shot to discuss it now."
It may seem as if borrowing from an author as revered as Lem makes certain parts of development easier, but Markuszewski is quick to point out the reality of the situation. "Reaching out for an established IP, whether it's a comic book, TV series, or novel may seem like a good idea to reduce risk, but there are no shortcuts," he tells me.
"Gaming is a demanding form of entertainment, where studios have to be fair with communities, and deliver a solid product with their own creativity. No IP can save a weak game."
On the contrary, a strong game with a solid IP behind it can offer developers a world of opportunity. That's why Starward Industries chose to work on The Invincible in the first place — it believed in its power to create a great game, but by bringing the Lem estate on board, it could do exactly that with an already established and globally beloved story. "I won't say our job is easier than that of studios creating new IPs, but we're able to fast-track production knowing exactly where we're going," Markuszewski says.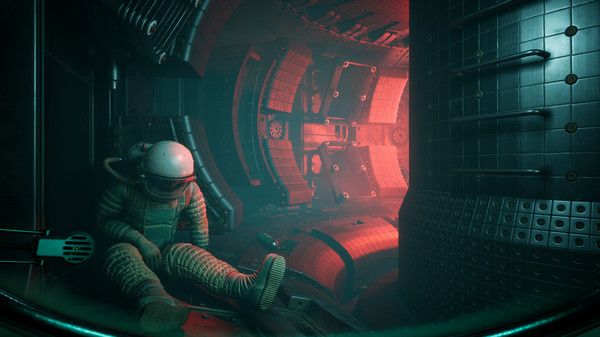 There's another case in recent history where a small Polish team took an IP they were unanimously enthralled by and converted it into a worldwide blockbuster. When CD Projekt Red designed the original Witcher game, it was clear that this was a team with talent to burn — after a successful launch and a revered sequel, the third instalment in the trilogy eventually garnered the studio global success, transforming it into the colossus that is currently working on Cyberpunk 2077.
"I'm also sure that the story of CD Projekt and The Witcher series inspired many studios to follow suit," Markuszewski explains. "In that regard, working with such an established and impactful IP [like] The Invincible is a great incentive."
Markuszewski notes that the team intends to launch a game with production values verging on those of The Witcher but that its world won't be as large. "Starward Industries had to start humble," he tells me. "Dreaming of big achievements in the future, we follow our own path."
"We're going to deliver on a promise of bringing to life an immersive, beautiful retro-futuristic world, and involve gamers in crafting their own story in non-linear gameplay," Markuszewski adds. "It'll be a unique, one of a kind experience, no matter how clichéd it sounds now."
Markuszewski also spoke to the game's nature as an FPS — for a studio with humble beginnings, launching a large-scale shooter in a saturated market is no easy feat. In his eyes, the studio is getting a lot of bang for its buck due to its ability to implement solid FPS functionality into a story and world that has already been tried and tested as literature.
The Invincible is still a ways out from release, though. Starward Industries conceived the idea with next-gen hardware in mind, meaning that this is a game design specifically designed for PS5 and Xbox Series X.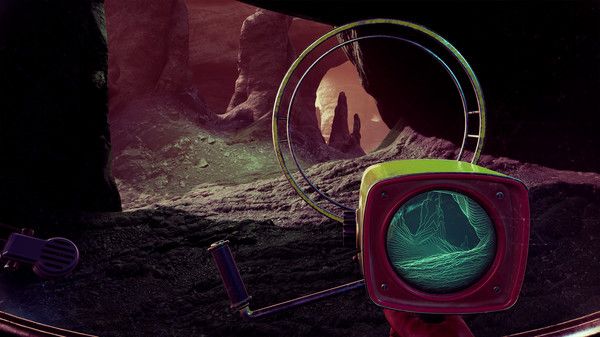 "The new platforms are powered by massive graphic processing capabilities," Markuszewski explains. "Thanks to this, The Invincible will lay out its brilliant story with a matching opulence of visual features. From the production standpoint, we have planned releasing on next gen platforms from the beginning. There's no other way than to think ahead, which also includes moving to Unreal Engine 5."
"I agree we may be as ahead of time as Lem himself," Markuszewski says, commenting on why the team has decided to adapt a 1964 novel 56 years later. "But there's progress in space exploration, and technologies here on Earth are shaping lifestyles, cultures and humanity.
"By bringing Lem's timeless speculations to the table we want to facilitate discussions of what we can expect out there in space, as we're definitely getting closer to major events such as meeting unknown lifeforms," Markuszewski adds."
"Again, mentoring aside, we're doing our absolute best to deliver a truly great game, honoring both Lem and single-player gaming."
Source: Read Full Article